TDLC's First MOOC Yields a Staggering Number of Students on Coursera!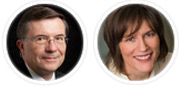 TDLC's Terry Sejnowski, with Barbara Oakley, put together a set of lectures for Coursera on "Learning How to Learn," which launched on August 1, 2014, and continued through the month.
Coursera is an education platform that partners with top universities and organizations worldwide. They offer free online courses, and share a vision of offering everyone access to a world-class education. The goal: "To empower people with education that will improve their lives, the lives of their families, and the communities they live in." Coursera has had a remarkable impact already, logging over 22 million enrollments, into 571 courses, from students representing 190 countries, and with 240,000 students participating in their most popular class.
TDLC's first entrance into Coursera showed tremendous worldwide interest and a potential for large educational impact: By half-way through the Coursera, 174,38 learners had joined from 206 different countries! Click here to read more about the course! Click here for the history of this MOOC.

---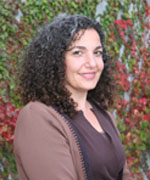 Andrea Chiba in the News:
Four UC San Diego Faculty Win 'Early Concept' Grants from Obama's BRAIN Initiative
TDLC Co-Director Dr. Andrea Chiba is one of four scientists at UC San Diego (among 36 recipients nationwide) who have been awarded Early Concept Grants for Exploratory Research (EAGER) awards from the National Science Foundation! TDLC researchers Janet Wiles and Laleh Quinn are also mentioned as primary researchers on the grant! Read more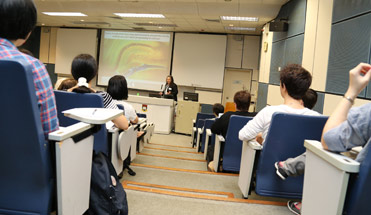 Andrea Chiba presents at the Science of Learning - Summerfest 2014, at The University of Hong Kong
(June 9-13, 2014)
TDLC co-Director, Andrea Chiba represented Science of Learning Centers in the United States (and at TDLC) in this global conference that was described as: Stimulating and Incubating Interdisciplinary Research on Learning. Dr. Chiba presented Keynote 3: The Temporal Dynamics of Learning: Synchronizing Science with Education. More

---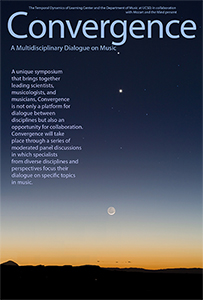 Convergence Music Symposium:
Videos now available!

Videos of the Convergence Music Symposium panel discussions are now viewable here! The "multidisciplinary dialogue on music" was organized by TDLC and the Department of Music at UC San Diego, in collaboration with Mainly Mozart's Mozart and the Mind. Panel discussion videos of the event, organized by TDLC's Alex Khalil and John Iversen, are now available!


More about the event


Panel discussion videos


Blog post: Phenomenological Experience in Music: Between a Referential and Absolute Approach (in Pathways in Music, May 24, 2014)

---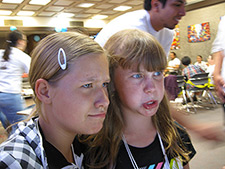 Face Camp 2014:
Astronauts In Space!

TDLC's Face Camp is an innovative concept that combines educational outreach with basic science. Conducted at the University of Victoria in British Columbia (UVic), Face Camp is a free, one day workshop where typically developing and special needs children learn about the "science, art, and fun" of human face recognition. The TDLC camps have been a bona fide success with nearly 1,000 children attending the event over the last seven years. The theme for this year's camp was "astronauts in space." The 120 children had a blast running through the astronaut obstacle course, morphing their face with the face of their favorite alien and staying fit with astronaut movements that will prepare them for future space walks. More

---

Dr. Gyuri Buzsaki Receives Awards:

Gyuri Buzsaki Selected As A Thompson Reuters Highly Cited Researcher for 2014!
TDLC Investigator Dr. Gyuri Buzsaki has been selected as a 2014 Thompson Reuters Highly Cited Researcher. TDLC's Dr. Rusty Gage is also a member of this distinguished group, selected in a previous year. To earn this distinction, a researcher "ranks among the top 1% most cited for their subject field and year of publication, earning them the mark of exceptional impact." Members represent "some of the world's leading scientific minds." More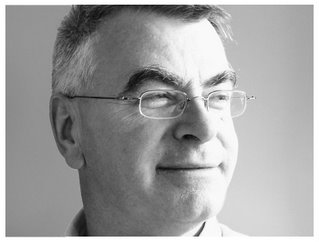 Gyuri Buzsaki Receives the Ariëns Kappers Medal
Gyuri Buzsaki received the Ariëns Kappers Medal on July 1, 2014, for his contribution to neuroscience, in particular for his role in understanding brain oscillations. This honor is awarded by the Royal Netherlands Academy of Arts and Sciences on recommendation by the Netherlands Institute for Neuroscience to people who made exceptional contributions to neuroscience. More about the medal

---

Perceptual Expertise Network to Hold its 30th Workshop!


It's hard to believe, but the Perceptual Expertise Network will soon hold its 30th workshop! Our first meeting was in February 2001. To celebrate this milestone, we will hold this workshop as a satellite event the day before the annual Vision Sciences Society 2015 conference, and we invite all PEN members, alumni, guests, and friends to join us for a day of science and celebration. An invitation email will be sent to TDLC members and PEN alumni soon.
Date: May 14, 2015 (day before VSS begins)
Location: Tradewinds Island Resorts, St. Pete Beach, Florida
Questions/inquiries should be sent to Magen Speegle (magen.a.speegle@vanderbilt.edu)


---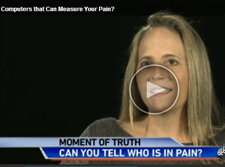 Man vs. Computer: Which Can Best Spot Pain Fakers?

TDLC's Marian Bartlett discusses her team's cutting edge research at UC San Diego, that could "change how doctors treat patients and their pain." (ABC News, video and article, 5/1/14) Wach the video

---

Paula Tallal and Fast ForWord are featured in Wired Magazine:
Game your brain: The new benefits of neuroplasticity (Wired, 4/17/14)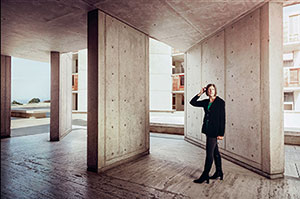 The article features TDLC Investigator Paula Tallal and her work on Fast ForWord. The article discusses brain plasticity, brain-training games, and touches on how Dr. Tallal's work with Michael Merzenich may lead to a new understanding of -- and treatment for -- dyslexia.
More



* Photo: Paula Tallal at the Salk Institute. Credit: Chris Crisman, WIRED.

---
Qualcomm Institute Announces Seed Grants to Build Clusters in Brain, Medical and Robotics Research
The Qualcomm Institute at UC San Diego has given grants to 35 new projects that are part of the institute's Calit2 Strategic Research Opportunities (CSRO) program. Among the 35 winning proposals is TDLC investigator Leanne Chukoskie's project to develop a "NeuroGaming Center at UC San Diego". More