Let's Face It (LFI!) Scrapbook App is Launched!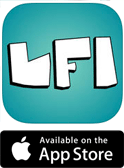 TDLC's Jim Tanaka at the University of Victoria and his team have officially launched their Let's Face It (LFI!) Scrapbook on the Apple iTunes Store (2/7/16). The free app is a powerful educational tool to help people learn faces and recognize emotions of the important people in their lives.
The player uses the iPad's built-in camera to take pictures and videos of their friends, family and classmates. The player labels the images and organizes them into personalized albums that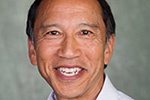 provide content for the LFI! games. The platform includes four challenging games (Splash, NameGame, Memory and Fuse) that have uniquely themed levels, and even a few hidden tricks!

Learn about the app;

iTunes Preview;

Article: Scrapbook app helps those with autism learn faces, emotions (CBC, 2/11/16)

---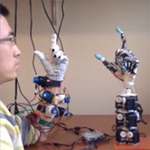 This Remarkable Robot Hand Is Worthy of Luke Skywalker
TDLC investigator Emanuel Todorov at the University of Washington, along with Yale postdoc Joseph (Zhe) Xu, have engineered a robot hand that closely mimics the natural design and structure of a human hand. The robot hand can be remotely manipulated by a person wearing a sensor-laden glove, and is capable of the same grips and hand positions humans are. More

(SingularityHUB, 2/18/16)



---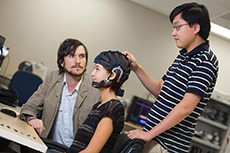 Brain monitoring takes a leap out of the lab (UC San Diego, 1/12/16)
Bioengineers and cognitive scientists have developed the first portable, 64-channel wearable brain activity monitoring system that's comparable to state-of-the-art equipment found in research laboratories. Drs. Scott Makeig and Tzyy-Ping Jung (SCCN) are co-authors of the study, as is TDLC's Tim Mullen and INC Co-Director Gert Cauwenberghs.
(Photo credit: Jacobs School of Engineering, UC San Diego).
Read the article

IEEE Publication

---

Exciting Findings Emerging from UCSD's Cognitive Development Lab
A recent TDLC-supported study, headed by former UC San Diego graduate student and TDLC trainee Kaya de Barbaro, could change how people view social development in the first year of life.
The team discover a novel way of thinking about how infants learn to participate in social interactions: Expanding sensorimotor skills open the doors for more elaborate social games. Unlike older theories that posited innate "mind-reading" skills, these findings suggest that infants' day-to-day experiences and slow-growing physical skills are crucial for coordinating their actions to interact effectively with adults. Click here to read the study recently published in Child Development!


---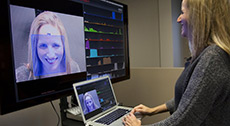 Apple Buys San Diego Emotion-Recognition Startup
Emotient technology is used to assess emotions by reading facial expressions (KPBS, 1/8/16).
Also: Apple buys San Diego artificial intelligence startup (The San Diego Union-Tribune, 1/8/16). More

---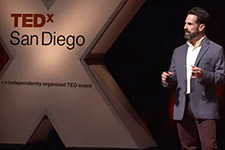 Dr. John Iversen's TEDx Talk is now available!
TDLC's Dr. Iversen presented a TEDx talk on October 17, 2015, at Symphony Hall in San Diego. In his presentation, "Does Music Change a Child's Brain?" he discussed the SIMPHONY project, an "ambitious collaborative longitudinal study of the impact of music training on brain and behavioral development."
Click here to view the talk

---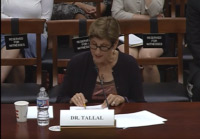 TDLC Researchers Advocate for Science of Learning in Washington DC (2015-16)
In June and September 2015, Temporal Dynamics of Learning Center (TDLC) scientists and trainees met with various elected officials and federal agency leadership to advocate for support for Science of Learning research, training, translation and Science, Technology, Engineering and Math (STEM) education and diversity initiatives. More

---

TDLC Fellows Retreat and All Hands Meeting
TDLC's annual Fellows Retreat and All Hands Meeting (AHM) occurred on January 21-23, 2016. The event was filled with two days of interesting talks and breakout sessions, beginning with Dr. Rusty Gage's opening Keynote, "Recent advances in the study of Adult Neurogenesis." Click here to vew the Agenda!