Salk Institute Names Geneticist Rusty Gage as Interim President
The Salk Institute announced Monday that geneticist Fred "Rusty" Gage will serve as interim president as the board begins a search for a permanent successor to retiring Elizabeth Blackburn. Dr. Gage had previously stepped into this role in an interim capacity in 2015 during former Salk President Bill Brody's medical leave. More(Times of San Diego, 1/22/18)


Congratulations Dr. Terry Sejnowski, for being elected as a National Academy of Inventors (NAI) Fellow! (12/2017)
More about the NAI Fellows Program




What Learning Looks Like: Creating A Well-Tuned Orchestra In Your Head
TDLC's Dr. John Iversen is featured on KPBS, where he discusses his five-year study on the brains of children who play music in the San Diego Youth Symphony's Community Opus after-school program. Dr. Iversen is just beginning to analyze his data, but early findings suggest playing music is linked to stronger language development!
Read more (KPBS 12/12/17)


Behind the boom in machine learning
TDLC Co-Director Dr. Terry Sejnowski discusses machine learning at the Neural Information Processing Systems (NIPS) Conference being held on Dec. 4-9, 2017, in Long Beach, CA. Read more Info about NIPS(Axios, 12/4/17)


Advances to brain-interface technology provide clearer insight into visual system
Carnegie Mellon University engineers and cognitive neuroscientists have demonstrated that a new high-density EEG can capture the brain's neural activity at a higher spatial resolution than ever before. TDLC investigators Drs. Michael Tarr and Marlene Behrmann participated in the study! More(Science Daily, 12/4/17) Click here to read the publication.


Visual intelligence is not the same as IQ
A new study by TDLC's Dr. Isabel Gauthier and her team shows for the first time that there is a broad range of differences in people's visual ability and that these variations are not associated with individuals' general intelligence, or IQ. Click here to read more! (Research News at Vanderbilt, 11/7/17) Photo credit: Vanderbilt



SMART: Facial recognition for molecular structures
An interdisciplinary team of researchers at UC San Diego has developed a method to identify the molecular structures of natural products that is faster and more accurate than existing methods. Drs. Zhang and Gerwick teamed up with TDLC's Dr. Gary Cottrell for the project. Read more Click here to view the article in Scientific Reports. Additional article in CalIT2 News: Finding a Faster, More Accurate Way to Identify Molecular Structures of Natural Products. Image above: The SMART cluster map. Credit: UC San Diego. (Phys Org, 10/31/17).


IBM Research and UC San Diego Collaborate to Advance the Use of Artificial Intelligence for Healthy Living (9/28/17)
TDLC investigator Virginia de Sa, Ph.D., will lead the Healthy Aging project with Laurel Riek, Ph.D., and TDLC co-Director Andrea Chiba, Ph.D., is part of the team. More


New research highlights:
Video Game Training to Improve Eye Gaze Behavior in Children with Autism
Researchers devise experiments to improve the motor planning and execution capabilities of children with autism. More


New kinds of brain cells revealed
"Salk Institute and UC San Diego scientists have, for the first time, profiled chemical modifications of DNA molecules in individual neurons." Using a molecular method, they are able to identify groups of neurons with different functions. Dr. Terry Sejnowski is part of the research team. (Salk News, 8/10/17). More


Salk neuroscientist receives new NSF award to model the brain (8/8/17, Salk News)
TDLC Director Terry Sejnowski, together with the California Institute of Technology, will receive over $1 million over 3 years from the National Science Foundation to pursue advanced modeling of the brain. More
(Image: Dr. Terry Sejnowski; Credit: Salk Institute)


Spacing out instruction for more effective learning:
Revisiting material after days and weeks helps us remember better
This article discusses research on the spacing effect. It includes a study by TDLC's Drs. Mozer and Pashler (with colleagues) that shows that spacing out learning over time "has the potential to double retention over timescales relevant to school or college courses." Read more about the spacing effect! (npj Science of Learning Community Digest, 8/8/17)


CSE Professor Honored with Cognitive Science Society Fellowship
TDLC Director Dr. Gary Cottrell has been elected a Fellow of the Cognitive Science Society, an honor reflecting his "impact on the Cognitive Science community and... sustained record of excellence in research contributions." (7/31/17) Read more from the Computer Science and Engineering (CSE) Newsletter at UC San Diego (2nd story)


Neuroscientist Aims to Understand Brain Structure with New NSF Grant
The National Science Foundation (NSF) has awarded neuroscientist Kristen Harris, Ph.D. at The University of Texas at Austin, a $9 million grant to explore the brain in microscopic detail. Funding will also enable Harris to expand her expertise through collaborations with TDLC's Dr. Terrence Sejnowski of the Salk Institute. (8/1/17, UT News) More


UC San Diego Part of International Team to Develop Wireless Implantable Microdevices for the Brain (7/11/17)
Institute for Neural Computation (INC) Co-Directors Drs. Terry Sejnowski and Gert Cauwenberghs are part of an international collaboration led by Brown University to develop a "wireless neural prosthetic system that could record and stimulate neural activity with unprecedented detail and precision." (Image courtesy of Brown University) More



UVic student says his own autism inspired honours psychology research
TDLC's Dr. Jim Tanaka supervised Patrick Dwyer's research at the University of Victoria. (CBC News, 6/8/17) More


New Brain Mapping Tool Produces Higher Resolution Data During Brain Surgery
A team of researchers from the University of California San Diego and Massachusetts General Hospital has developed a new device to map the brain during surgery. TDLC's Joseph Snider is one of the study authors. More (UC San Diego News Center, 5/24/17;  Photo by David Baillot/UC San Diego Jacobs School of Engineering)


Dr. Terrence Sejnowski and Dr Barbara Oakley launch a new Massive Online Open Course (MOOC) and are writing a Learning How To Learn book for children!
Drs. Sejnowski and Oakley's extremely popular MOOC for Coursera called "Learning How to Learn," has already enrolled 1.8 million learners. As a follow-up, they launched a new course in April called "Mindshift: Break Through Obstacles to Learning and Discover Your Hidden Potential." They are also writing a "Learning How to Learn" book for children ages 10-13, to be available in April 2018!


Researchers Receive $7.5 Million Grant to Study Memory Capacity and Energy Efficiency in the Brain (UC San Diego News Center, 5/1/17)
Researchers from UC San Diego and Stanford University, led by Dr. Padmini Rangamani, received the five- year grant. TDLC's Dr. Terrence Sejnowski is part of the team that hopes to answer the questions: What is the memory capacity of the brain, and how does the brain process information with maximum energy efficiency. More


TDLC's Dr. Iversen involved in NIH/Kennedy Center Music and Health Initiative Workshop
Dr. Iversen was one of three speakers at a National Institutes of Health (NIH) workshop held on January 26-27, 2017. He spoke about music and child development. The purpose of the workshop was to help guide the direction of a new partnership between the NIH and the John F. Kennedy Center for the Performing Arts to expand on an initiative that NIH has had with the National Symphony Orchestra (NSO) called Sound Health. Click here to view a video of the event!


Sensor-Equipped Glove Could Help Doctors Take Guesswork Out of Measuring Spasticity
An interdisciplinary team of researchers at UC San Diego and Rady Children's Hospital has developed a sensor-equipped glove that could help doctors measure stiffness during physical exams. TDLC researcher Leanne Chukoskie is part of the team, and explains, "The multidisciplinary nature of our team is what makes this project so exciting and successful. Experts in signal processing, robotics, printable electronics, neurosciences and medicine came together to transform a subjective process into something that's objective and could improve patient care and outcomes." (4/20/17, Photo: Erik Jepsen/UC San Diego) More U-T article


John Iversen Explores our Perception of Musical Rhythm (3/1/17)
The Scientist article features TDLC's Dr. John Iversen. It profiles his work on the neural mechanisms of rhythm perception, where he has demonstrated the active role of the brain in shaping how a listener perceives a rhythm. Iversen's other TDLC work examines the impact of music on child brain development, with TDLC researcher Terry Jernigan, and was awarded an NSF science of learning grant to explore the next generation of EEG data collection in the classroom (with TDLC researchers Tzyy-Ping Jung and Alex Khalil). > Click here to read more about his research!
> Click here for his interview on Voice of La Jolla!


SCREENAGERS: GROWING UP IN THE DIGITAL AGE
TDLC's Educator Network offerred a free screening of the film "SCREENAGERS" to celebrate Brain Awareness Week on Sat., March 18th, at the UCSD San Diego Supercomputer Center East Auditorium. More


10 Online Courses With The Most Enrollees
The top course listed is taught by TDLC's Dr. Terrence Sejnowski, with Visiting Scholar Dr. Barbara Oakley. They have put together a Massive Online Open Course (MOOC) for Coursera on "Learning How to Learn," which, according to this article, as "already had a total of 1,192,697 enrollees!" (University Herald, 2/28/17). More Click here for a history of the course. Click here to enroll in the course!


Innovation in Brain Imaging
(PhysOrg, Feb. 16, 2017)
Dr. Pulkit Grover and his team at Carnegie Mellon University (CMU) are studying ways to improve the resolution of EEGs. They are collaborating across CMU to validate research results and bring them into practical systems. Their collaborators include TDLC's Drs. Marlene Behrmann and Michael Tarr, both professors at CMU. More (Photo: Dr. Grover & student. Credit: CMU College of Engineering)
10 Must-Read Brain Science And Psychology Studies Of 2016 (Forbes, 12/29/16)
This article includes a study co-authored by TDLC's Dr. Terry Sejnowski, that describes how "Your Brain's Capacity is Much Greater than Anyone Realized." Read more Click here to read the Salk Institute article, and here to read about the study in eLife.


What makes facial recognition "almost magical"?
TDLC Investigator Dr. Marlene Behrmann, from Carnegie Mellon University, is co-author of a study in the Proceedings of the National Academy of Sciences that discusses the "age-old mystery" of face recognition. (Pittsburgh Post-Gazette12/27/16) More



We are sad to announce the passing of our dear friend and colleague, Annette Karmiloff-Smith. A pioneering developmental psychologist, one of Piaget's students, Annette kept breaking the conventional wisdom about development throughout her career. She can beconsidered the prototype from which the phrase "think different" was spawned. Annette was a member of the TDLC Advisory Boardfrom the beginning, and gave a talk here this spring through the DART/TDLC Neuroscience Seminar Series. Click here for a page dedicated to her memory. You can view her talk here. She was innovative to the end. Who knew babies with Down's Syndrome could tell us about Alzheimer's? Annette did. We will miss her terribly.


Nine startups Apple bought in 2016, and what they do
The article discusses Emotient and its artificially intelligent facial recognition software that can scan a person's face and read their emotions. Emotient originated as a start-up at UC San Diego by a team that includes former TDLC researchers Drs. Marni Bartlett, Javier Movellan, and Gwen Littlewort. (Business Insider, 12/6/16) More


Finally, a type of face that men recognize better than women (11/16/16, Vanderbilt News)
TDLC investigator Dr. Isabel Gauthier led the study. The team, using Barbie Dolls and Transformers, found that men were better at recognizing Transformer faces while women were better at recognizing Barbie faces. This finding supports the theory that experience plays an important role in facial recognition. (Photo: John Russell/Vanderbilt University). More Additional article (11/21/16)


'Princess Leia' brainwaves help sleeping brain store memories (Salk; 11/15/16)
Salk researchers discover rotating waves of brain activity that repeat during the night. TLDC Co-Director Dr. Terrence Sejnowski, with fellow Salk scientists including Dr. Lyle Muller, co-authored the study.
Salk article Additional article eLIFE article.


Learning to Move and Moving to Learn
TDLC scientists Leanne Chukoskie and Joseph Snider have been awarded an NSF grant to study how physical movement can be used to identify children with learning disabilities. Additional project colleagues include Drs. Jorge José, Terry Sejnowski, and Emo Todorov. The study, titled 'Learning to Move and Moving to Learn,' will measure movements of the body, face and eyes in middle- and high-school-age children. These methods could represent a powerful new tool in measuring signs of learning disability. (IUB Newsroom, 11/9/16). More NSF webpage


Scientists Adapt Computer Program to Gauge Eye Spasm Severity
Scientists at the Salk Institute have developed a computer program that analyzes videos of patients' faces for blepharospasm (uncontrollable muscle contractions around the eye). Among the study's authors are TDLC researchers Drs. David Peterson, Gwen Littlewort, and Terrence Sejnowski, along with former TDLC scientist Marian Bartlett.
Read more about the study! (Scicasts, 10/25/16).
Click here to read the study in Neurology (10/21/16).
A Global Unified Vision For Neuroscience
TDLC's Drs. Terry Sejnowski and Andrea Chiba participated in an exciting Global Brain Initiative Meeting at Rockefeller University in New York on Sept. 19, 2016. The purpose of the meeting: To learn about brain projects around the world, to gather project leaders for possible future collaboration, and to prioritize projects, goals, and funding. Dr. Chiba spoke about the concept of a Global Science of Learning, and Dr. Sejnowski oversaw the wrap-up session. More


Team Goblin wins first place in the inaugural San Diego Brain Hackathon!
The weekend of Sept. 10, 2016,TDLC investigators John Iversen and Alex Khalil, along with Joseph Heng (a visiting Masters student from Switzerland) entered a two-day Brain Hackathon as "Team Goblin." Their goal was to learn how to create a classroom-scale fun brain game, to introduce children to the idea of EEG and brain computer interfaces. To their surprise and delight, they won first place! The competition was organized by Qusp & CWLab International and sponsored by IEEE (Institute of Electrical and Electronics Engineers) Brain Initiative. More


Johns Hopkins and Salk Co-Lead $15 Million Initiative to Unravel Bipolar Disorder and Schizophrenia (8/31/16 and 9/1/16)
The consortium will be led by Hongjun Song, Ph.D., of Johns Hopkins and TDLC Investigator Rusty Gage, Ph.D., of Salk. (Photo Credit: Salk Institute) Salk News Additional article


Qusp Recognized on the TransTech200 List
Qusp, founded by former TDLC member Tim Mullen, was recently recognized on the TransTech200 list of scientists and engineers advancing tech worldwide for mental and emotional wellbeing! Qusp offers customized scientific and R&D neurotechnology solutions (e.g. Brain Computer Interfaces). More


Scientists Uncover Common Cell Signaling Pathway Awry in Some Types of Autism
TDLC investigator Dr. Fred Gage was part of the study, published in Molecular Psychiatry. Photo Credit: Manuscript (CWRU, 8/26/16). More


Neuroscientists stand up for basic cell biology research
(Science Daily, 8/25/16)
TDLC's Dr. Terry Sejnowski co-authored an article published in the journal Science that discusses how "supporting fundamental cell biology research into neurodegeneration may be the key to accelerating understanding of neurodegenerative and so-called "incurable" diseases such as Alzheimer's and Parkinson's." More


Digital textbook scribbles, highlights could give students a learning leg up
(CU Boulder Today, 8/23/16)
TDLC researchers Drs. Michael Mozer and Hal Pashler are involved in a project that will allow the development of "smart" annotated online textbooks "to gain a better understanding of a particular learner's state of mind and grasp of subject matter." The project, funded by a four-year, $1 million grant from the National Science Foundation (NSF), has been created by researchers at the University of Colorado Boulder, Rice University and UC San Diego. More


Neon Labs, founded by former TDLC Researchers, in the news!
Neon Pro(TM) Boosts Clicks, Likes and Shares for Videos and Images
Neon Labs, a video and image performance company, was founded in 2012 by former TDLC trainee Sophie. Lebrecht, Ph.D., and TDLC investigator Michael Tarr, Ph.D., from Carnegie Mellon University. (Marketwired 7/28/16) More


Face Camp 2016
In June, 124 children, including 23 children with special needs, attended this summer's Face Camp. Conducted at the University of Victoria in British Columbia, and organized by TDLC's Dr. Jim Tanaka, Face Camp is a free, one day workshop where typically developing and special needs children learn about the "science, art, and fun" of human face recognition. Learn more!


Dr. Jim Tanaka Receives Awards (5/30/16)
TDLC's Jim Tanaka received the 2016 Outstanding Community Service Award and The Award for Excellence in Research-Inspired Teaching at the University of Victoria
More


Students learn physics through musical sound
(CBS 8 News, 7/11/16)
TDLC cognitive scientists Victor Minces and Alexander Khalil create Listening to Waves, a program to learn science by making and analyzing musical instruments. Their program was recently covered on the news (click here to watch the interview!). More information about the program can be found at http://www.listeningtowaves.com.



Small Molecule Keeps New Adult Neurons From Straying, May Be Tied to Schizophrenia
Salk study shows the microRNA miR-19 helps budding adult brain cells stay on track
Dr. Rusty Gage, TDLC investigator and Salk Institute scientist, is a senior author of the study! MorePhoto: Rusty Gage and Jinju Han (Credit: Salk Institute)


Focus: Bright Minds Battling Dark Diseases
San Diego is home to world-class biomedical scientists focused on cutting-edge projects touted by president
TDLC / Salk researcher Dr. Terry Sejnowski is featured in an article that discusses how the region is shaping President Obama's initiatives on the brain, cancer, the microbiome and precision medicine." (SD U-T, 6/25/16) More


Princess Leia brainwaves may help you learn in your sleep
TDLC / Salk scientist Dr. Terry Sejnowski discovered patterns of electrical activity that "sweet through the sleeping brain in a circular motion that resembled the headphone-like hairstyle made famous by Carrie Fisher in the Star Wars movies." These newly discovered brainwaves, which Dr. Sejnowski coined "Princess Leia brainwaves," may help us remember the day's events. (New Scientist, 6/24/16) More


San Diego's top scientists talk about emerging discoveries
UC San Diego Chancellor Pradeep Khosla and TDLC / Salk researcher Dr. Terry Sejnowski are interviewed in a behind-the-scenes video of the photo shoot (Dr. Sejnowski interview begins ~1 min. 30 sec.). Click here to see which scientists participated and to watch the video! (6/8/16, SD U-T)




Remembering the bold and brilliant Francis Crick
TDLC Investigators Drs. Terry Sejnowski and Fred "Rusty" Gage share memories of their time with Francis Crick at the Salk Institute. Photo: courtesy Salk Institute. (The San Diego U-T, 6/4/16) More


IMBES Awards
The International Mind, Brain and Education Society (www.imbes.org) is pleased to announce the call for nominations for three achievement awards in the field of Mind, Brain and Education. The submission deadline for these awards is June 13, 2016.


Watch An Amazing Robot Teach Itself How To Twirl A Stick
(Parent Herald, 5/12/16)
TDLC PI Dr. Emanuel Todorov and his team from the University of Washington have created a five-fingered robotic hand that can actually teach itself how to twirl a stick! More


Registration for the Preconference and IMBES 2016 Conference is now open! This is shaping up to be an exciting event to learn about and discuss the many issues surrounding the field of Mind, Brain and Education. They are also currently accepting nominations for their three Achievement Awards in the field of Mind, Brain and Education. Please check out the website (www.imbes.org) for further details.


TDLC investigator Dr. Gedeon Deak interviewed on KUSI News!
Dr. Deak discusses a new study that found that "Spanking" children doesn't help and may lead to long term and short term problems. Dr. Deak discusses how some of the determinations were discovered (5/4/16).




Adult brain prunes branched connections of new neurons ( Salk News, 5/2/16)
Salk study is first to closely follow development of new neurons in the adult brain, giving potential insight into neurodevelopmental disorders such as autism and schizophrenia (photo: Goncalves, Gage; Credit: Salk Institute). TDLC investigator Dr. Fred Gage is a senior author of the study.
Read more in Salk News
Nature Neuroscience article (May 2, 2016)


25 Geniuses who are Creating the Future of Business (WIRED, 4/26/16)
Dr. Marni Bartlett fetaured! More


Powerful Brain Signals between Seizures May Explain Memory
Problems in Patients with Epilepsy
Study suggests how future devices might prevent cognitive deficits
TDLC investigator Dr. Gyorgy Buzsaki is co-author of the study, along with colleagues at NYU Langone Medical Center (4/25/16, NYU Langone Medical Center. More


UC San Diego Holds Meeting On Gaps In Marijuana Research
Features TDLC's Dr. Terry Jernigan, who is one of the local scientists leading the Adolescent Brain Cognitive Development (ABCD) study.The ABCD study is the largest long-term study of brain development and child health in the United States; scientists will track brain development in 10,000 American kids over the next decade. (KPBS, 4/13/16) More


App promotes interaction for children on autism spectrum
(Oak Bay News, 3/29/16)
The article features the Let's Face It scrapbook app developed by TDLC's Jim Tanaka and his team at the University of Victoria's Centre for Autism Research Technology Education (CARTE). More






Science brought to forefront in 'Fastball' documentary
Carnegie Mellon scientists provide explanations in the documentary film 'Fastball" that opens Friday. TDLC researcher Dr. Tarr, along with his Carnegie Mellon colleagues Drs. Franklin, Urban and Verstynen, explain the science behind the pitch. (TRIB Live, 3/23/16). More


The Beasts That Keep the Beat (Quanta Magazine, 3/22/16)
New insights from neuroscience — aided by a small zoo's worth of dancing animals — are revealing the biological origins of rhythm
TDLC's Dr. John Iversen is featured, with Aniruddh Patel, in their research of an Eleonora cockatoo called Snowball. This was an early study in a new focus on musicality in the animal kingdom. Click here to read the article and to watch Snowball dance!


NSF Science of Learning Centers Graduate and Look to the Future
During the week of February 8, 2016, the National Science Foundation (NSF) and its six Science of Learning Centers (SLCs) met in Washington D.C. to celebrate the extraordinary success of the SLC program. Click here to learn more about what occurred at the graduation, to find out the latest Sustainability efforts as the Centers head into the future, and to read NSF's "Ten takeaways from ten years of the Science of Learning Centers"! More


This Remarkable Robot Hand Is Worthy of Luke Skywalker
TDLC investigator Emanuel Todorov at the University of Washington, along with Yale postdoc Joseph (Zhe) Xu, have engineered a robot hand that closely mimics the natural design and structure of a human hand. The robot hand can be remotely manipulated by a person wearing a sensor-laden glove, and is capable of the same grips and hand positions humans are. More (SingularityHUB, 2/18/16)


Additional articles about the Let's Face It Scrapbook Apprecently Launched on the Applie iTunes Store:
Scrapbook app helps those with autism learn faces, emotions (CBC News, British Columbia, 2/11/16);
University of Victoria professor builds app to help kids with autism (Vancouver Metro, 2/12/16)


Let's Face It (LFI!) Scrapbook App is Launched! (2/7/16)
TDLC's Jim Tanaka at the University of Victoria and his team have officially launched their Let's Face It (LFI!) Scrapbook on the Apple iTunes Store. The free app is a powerful educational tool to help people learn faces and recognize emotions of the important people in their lives. The platform includes four challenging games (Splash, NameGame, Memory and Fuse) that have uniquely themed levels, and even a few hidden tricks! Learn about the app; iTunes Preview (LFI! Scrapbook can be downloaded from the App Store and requires an iPad 2 or higher.)


Congratulations to TDLC trainee Mohsen Malmir, who received a Frontiers of Innovation Scholars Program (FISP) grant with Gary Cottrell and Shlomo Dubnov! (2/8/16)


$2M for lasers to map the brain (Univ. of Michigan, 1/29/16)
TDLC's Dr. György Buzsáki is co-investigator (with Drs. Euisik Yoon and Kensall Wise at U-M) in the $2 million grant that is part of the Brain Research through Advancing Innovative Neurotechnologies (BRAIN) initiative. More


Brain's Memory Capacity Rivals World Wide Web (Forbes, 1/28/16)
Neuroscientists say the human brain can store 10 times more information than previously thought. Dr. Terry Sejnowski is senior author of the study. More
Also: Salk Finds Brain's Capacity Equal to a Pentabyte of Data (Times of San Diego, 1/22/16); Memory Capacity of Brains is 10 Times More Than Previously Thought (Salk PR, 1/20/16); Salk study expands brain memory capacity estimate (The San Diego Union-Tribune, 1/19/16). Click here for eLIFE publication.


Additional articles about the Apple acquisition of Emotient:
Apple acquisition of UC San Diego startup paves way for further
robotics research (University of California News, 1/19/16)
Apple's purchase of Emotient fuels artificial intelligence boom in
Silicon Valley (Los Angeles Times, 1/17/16)


Brain monitoring takes a leap out of the lab (UC San Diego, 1/12/16)
Bioengineers and cognitive scientists have developed the first portable, 64-channel wearable brain activity monitoring system that's comparable to state-of-the-art equipment found in research laboratories. Drs. Scott Makeig and Tzyy-Ping Jung (SCCN) are co-authors of the study, as is TDLC's Tim Mullen and INC Co-Director Gert Cauwenberghs. (Photo credit: Jacobs School of Engineering, UC San Diego)
Read the article IEEE Publication Additional article


Apple Buys San Diego Emotion-Recognition Startup
Emotient technology is used to assess emotions by reading facial expressions (KPBS, 1/8/16)
Also: Apple buys San Diego artificial intelligence startup (The San Diego Union-Tribune, 1/8/16). More
Penn State scientists working new drug target could help treat Rett Syndrome (1/11/16) - TDLC's Dr. Fred Gage collaborated on the study.
More ; PNAS Article


Diego-San, RUBI, and Einstein Robot (Machine Perception Lab)
featured in UCSD's Triton magazine (Winter 2016)
Move Over, Droids: Meet the real-life robots of UC San Diego, leading the way for a world of robot helpers, teachers, maybe even friends. More


TDLC's Drs. Jim Tanaka and Michael Tarr featured in article about perceptual expertise
Seeing through the eyes of an expert: What can we learn from the way experts see the world? (Science Line, 1/2/16) More


RUBI mentioned in the San Diego Union-Tribune (1/1/16)
Kathryn Owen, director of the Early Care and Education Center at UC San Diego, is interviewed, and discusses the use of RUBI robot to explore interactive technology as a way to teach children. More


Dr. John Iversen's TEDx Talk now available!
TDLC's Dr. Iversen presented a TEDx talk on October 17, 2015, at Symphony Hall in San Diego. In his presentation, "Does Music Change a Child's Brain?" he discussed the SIMPHONY project, an "ambitious collaborative longitudinal study of the impact of music training on brain and behavioral development." Click here to view the talk


A Learning Advance in Artificial Intelligence Rivals Human Abilities
(The New York Times, 12/10/15)
Dr. Terry Sejnowski is quoted in the article. More


What Your Baby's Smile Can Tell You About Her Development
Infants' earliest grins are a primitive impulse but become a communication tool; know the types of baby smiles (The Wall Street Journal, Nov. 23, 2015)
TDLC's Dr. Javier Movellan is featured as one of the study authors. More


Thickness of grey matter predicts ability to recognize faces and objects (Vanderbilt News, 11/9/15)
A new study, accepted for publication by the Journal of Cognitive Neuroscience, has found that the thickness of the cortex in the fusiform face area (FFA) can predict a person's ability to recognize faces and objects. "It is the first time we have found a direct relationship between brain structure and visual expertise," said TDLC's Dr. Isabel Gauthier, who co-authored the study.

Former TDLC trainee, post-doc Ana Van Gulick, was also co-author, along with Rankin McGugin.

More Publication


Bipolar patients' brain cells predict response to lithium (10/28/15)
TDLC's Dr. Fred Gage is senior author of a Salk Institute study that is among the first to show how bipolar disorder affects neurons in the brain. The research team found that "brain cells of patients with bipolar disorder are more sensitive to stimuli than other people's brain cells." (Image: Courtesy of the Salk Institute for Biological Studies). More


Terrence Sejnowski Receives Swartz Prize for Theoretical and Computational Neuroscience
The Society for Neuroscience (SfN) awarded the Swartz Prize for Theoretical and Computational Neuroscience to TDLC Co-Director Dr. Terrence Sejnowski. The award recognizes an individual who has "produced a significant cumulative contribution to theoretical models or computational methods in neuroscience." More


Repetition during training harms learning in autism (10/9/15)
A team of researchers at Carnegie Mellon University, headed by Dr. Marlene Behrmann, found that in children with autism, repetition might actually harm transference of acquired knowledge and prevent applications to other situations. Nature Neuroscience (10/5/15)


Scientists Create 'Old' Brain Cells From Patients' Skin
TDLC's Dr. Fred Gage is senior author of the study. (Newsweek, 10/8/15). More


Dr. Paula Tallal Provides Expert Testimony at Congressional Hearing on Dyslexia 
TDLC Co-Director Dr. Tallal testified before the U.S. House of Representatives Committee on Science, Space, and Technology at a Sept. 30th hearing on H.R. 3033, the Research Excellence and Advancements for Dyslexia (READ) Act. More (Video of testimony, Dr. Tallal begins at 1 hr 32 min mark).


UCSD to lead study of 10,000 adolescents (SD U-T, 9/30/15)
TDLC's Dr. Terry Jernigan will help coordinate the Adolescent Brain Cognitive Development (ABCD) project
The study is one of the largest ever done on the brains of adolescents, hoping to figure out why some youngsters lead healthy lives while others develop substance abuse problems and mental health disorders. Additional articles:
NIH launches landmark study on substance use and adolescent brain development (NIH News, 9/25/15); Uncovering the Secrets of the Adolescent Brain (UCSD News, 9/25/15). Photo: Peggy Peattie, S.D. Union Tribune)


Babies Time Their Adorable Smiles to Manipulate Adults (Smithsonian.com, 9/30/15)
Researchers Paul Ruvolo, Daniel Messinger, and TDLC's Javier Movellan say they found compelling evidence that babies smile on purpose, to try to get people to smile in return. Their findings were published in the journal PLOS One: Infants Time Their Smiles to Make Their Moms Smile (9/23/15). Also: UCSD figures out why babies smile (SD U-T, 9/23/15). Additional articles about this study can be read on this page.


Penn State scientists working new drug target could help treat Rett Syndrome (1/11/16) - TDLC's Dr. Fred Gage collaborated on the study.
MorePNAS Article


Diego-San, RUBI, and Einstein Robot (Machine Perception Lab)
featured in UCSD's Triton magazine (Winter 2016)
Move Over, Droids: Meet the real-life robots of UC San Diego, leading the way for a world of robot helpers, teachers, maybe even friends. More


TDLC's Drs. Jim Tanaka and Michael Tarr featured in article about perceptual expertise
Seeing through the eyes of an expert: What can we learn from the way experts see the world? (Science Line, 1/2/16) More


RUBI mentioned in the San Diego Union-Tribune (1/1/16)
Kathryn Owen, director of the Early Care and Education Center at UC San Diego, is interviewed, and discusses the use of RUBI robot to explore interactive technology as a way to teach children. More


Dr. John Iversen's TEDx Talk now available!
TDLC's Dr. Iversen presented a TEDx talk on October 17, 2015, at Symphony Hall in San Diego. In his presentation, "Does Music Change a Child's Brain?" he discussed the SIMPHONY project, an "ambitious collaborative longitudinal study of the impact of music training on brain and behavioral development." Click here to view the talk


A Learning Advance in Artificial Intelligence Rivals Human Abilities
(The New York Times, 12/10/15)
Dr. Terry Sejnowski is quoted in the article. More


What Your Baby's Smile Can Tell You About Her Development
Infants' earliest grins are a primitive impulse but become a communication tool; know the types of baby smiles (The Wall Street Journal, Nov. 23, 2015)
TDLC's Dr. Javier Movellan is featured as one of the study authors. More


Thickness of grey matter predicts ability to recognize faces and objects (Vanderbilt News, 11/9/15)
A new study, accepted for publication by the Journal of Cognitive Neuroscience, has found that the thickness of the cortex in the fusiform face area (FFA) can predict a person's ability to recognize faces and objects. "It is the first time we have found a direct relationship between brain structure and visual expertise," said TDLC's Dr. Isabel Gauthier, who co-authored the study.

Former TDLC trainee, post-doc Ana Van Gulick, was also co-author, along with Rankin McGugin.

More Publication


Bipolar patients' brain cells predict response to lithium (10/28/15)
TDLC's Dr. Fred Gage is senior author of a Salk Institute study that is among the first to show how bipolar disorder affects neurons in the brain. The research team found that "brain cells of patients with bipolar disorder are more sensitive to stimuli than other people's brain cells." (Image: Courtesy of the Salk Institute for Biological Studies). More


Terrence Sejnowski Receives Swartz Prize for Theoretical and Computational Neuroscience
The Society for Neuroscience (SfN) awarded the Swartz Prize for Theoretical and Computational Neuroscience to TDLC Co-Director Dr. Terrence Sejnowski. The award recognizes an individual who has "produced a significant cumulative contribution to theoretical models or computational methods in neuroscience." More


Repetition during training harms learning in autism (10/9/15)
A team of researchers at Carnegie Mellon University, headed by Dr. Marlene Behrmann, found that in children with autism, repetition might actually harm transference of acquired knowledge and prevent applications to other situations. Nature Neuroscience (10/5/15)


Scientists Create 'Old' Brain Cells From Patients' Skin
TDLC's Dr. Fred Gage is senior author of the study. (Newsweek, 10/8/15). More


Dr. Paula Tallal Provides Expert Testimony at Congressional Hearing on Dyslexia 
TDLC Co-Director Dr. Tallal testified before the U.S. House of Representatives Committee on Science, Space, and Technology at a Sept. 30th hearing on H.R. 3033, the Research Excellence and Advancements for Dyslexia (READ) Act. More (Video of testimony, Dr. Tallal begins at 1 hr 32 min mark).


UCSD to lead study of 10,000 adolescents
(SD U-T, 9/30/15)
TDLC's Dr. Terry Jernigan will help coordinate the Adolescent Brain Cognitive Development (ABCD) project
The study is one of the largest ever done on the brains of adolescents, hoping to figure out why some youngsters lead healthy lives while others develop substance abuse problems and mental health disorders. Additional articles:
NIH launches landmark study on substance use and adolescent brain development (NIH News, 9/25/15); Uncovering the Secrets of the Adolescent Brain (UCSD News, 9/25/15). Photo: Peggy Peattie, S.D. Union Tribune)


Babies Time Their Adorable Smiles to Manipulate Adults (Smithsonian.com, 9/30/15)
Researchers Paul Ruvolo, Daniel Messinger, and TDLC's Javier Movellan say they found compelling evidence that babies smile on purpose, to try to get people to smile in return. Their findings were published in the journal PLOS One: Infants Time Their Smiles to Make Their Moms Smile (9/23/15). Also: UCSD figures out why babies smile (SD U-T, 9/23/15). Additional articles about this study can be read on this page.


Mozart & The Mind - Sept. 25-27, 2015
Three days packed with cutting-edge scientific exploration, music and fun! Dr. Tim Mullen is creative director, while TDLC's Dr. John Iversen and Dr. Alex Khalil will be presenting, along with other exciting speakers including Antonio Damasio, Concetta Tomaino, Nina Kraus, and more. The event is In Collaboration with The Arthur C. Clarke Center for Human Imagination. Click here to read the flyer!


Evolving Research on Music in Health, and Education - 9/24/15. A panel discussion presented in concert with Mozart & the Mind; Dr. Iversen presents.


Dr. John Iversen to Present Upcoming TEDx Talk
TDLC's Dr. Iversen will be presenting a TEDx talk on October 17, 2015, at Symphony Hall in San Diego. He will discuss the SIMPHONY project, an "ambitious collaborative longitudinal study of the impact of music training on brain and behavioral development." To learn more, click here


Emotient in the News: Demo Traction: This start-up can read your poker face
Facial recognition tech can even tell how a jury will judge a defendant
Emotient featured in the ComputerWorld article!

(8/16/15)

More


Dr. Fred Gage interviewed for the S.D. Union Tribune:
Fred Gage's unending exploration of the brain (9/8/15)
TDLC investigator Dr. Fred "Rusty" Gage, a scientist at the Salk Institute for Biological Studies in La Jolla, discusses adult neurogenesis. His pioneering discoveries about the brain have focused on neurogenerative conditions like Parkinson's and Alzheimer's disease. More


Dr. Terrence Sejnowski in the news:
Receptors in brain linked to schizophrenia, autism
The loss of a critical receptor in a special class of inhibitory neurons in the brain may be responsible for neurodevelopmental disorders including autism and schizophrenia, according to new research by Salk scientists. TDLC's Dr. Sejnowski is head of Salk's Computational Neurobiology Laboratory, which led the research published in Molecular Psychiatry on August 11, 2015. Salk news release Additional article


Emotient Analyzes the Debate
Emotion-Reading Technology First And Only To Analyze Audience Reactions To Republican Presidential Primary Debate(8/7/15). Emotient Breaks Ground Using Machine Learning Algorithm to Verify Authentic, Real-Time Voter Emotions to Candidate Responses. (PRNewswire)



Former TDLC Trainee Sophie Lebrecht, Ph.D., and TDLC investigator Michael Tarr, Ph.D., in the news: Neon Awarded as Technology Pioneer by World Economic Forum
Neon, founded in 2012, offers proprietary technology that combines "neuroscience and machine learning to understand how the human brain responds to images and how that response translates to increased audience engagement." The company was selected as a 2016 World Economic Forum Technology Pioneer, a group of the 49 most innovative global companies as determined by the World Economic Forum.  Dr. Lebrecht is CEO of Neon, while Dr. Tarr is co-founder of the company. More


Dr. Cottrell interviewed during IBRO 2015
TDLC's Dr. Gary Cottrell discusses the mini-symposium he chaired during the 9th International Brain Research Organization (IBRO) World Congress on Neuroscience in Rio de Janeiro, Brazil (July 7-11, 2015). Click here to watch his interview on Music as a window onto the brain!


A New Wrinkle: Geometry of Brain's Outer Surface Correlates With Genetic Heritage
Researchers at UC San Diego and the School of Medicine have found that the shape of the cerebral cortex correlates with genetic ancestry. The study, published online in Current Biology (7/9/15), "could eventually lead to more personalized medicine approaches for diagnosing and treating brain diseases." TDLC's Dr. Terry Jernigan is a co-author of the study. More



Fast ForWord In Schools - A Groundbreaking Pilot Program (7/9/15)
Mind Matters, a treatment center serving families affected by ADD / ADHD, Autism spectrum disorders and learning disorders, collaborated with the Vallecito Unified School District to bring Fast ForWord to Hazel Fischer Elementary and Michelson Elementary. The Fast ForWord program, co-developed by TDLC's Dr. Paula Tallal, is a computer-based reading intervention used to help children who are struggling in school. Mind Matters found the pilot program to be tremendously successful. More

Ken Denman and Dr. Marian Bartlett Interviewed on KUSI News (6/30/15)
Ken Denman (President and CEO of Emotient) and Dr. Marni Bartlett (Founder and Lead Scientist at Emotient) were interviewed on KUSI News about Emotient! Click here to view photos




Congressional Briefing on the Science of Learning
TDLC Co-Director Andrea Chiba and Project Scientist Alex Khalil travelled to Washington, D.C. to co-host a Congressional Briefing on the Science of Learning, on June 24, 2015. Other Science of Learning Directors Patricia Kuhl (University of Washington), Nora Newcombe (Temple University) and Barbara Shinn-Cunningham (Boston University) also presented results from the research in order to raise awareness of the importance of this research. The event was co-sponsored by Congressional Representative Chaka Fattah of the 2nd district of Pennsylvania. View invite


TDLC News - June 2015 is now available!


TDLC affiliate member, Dr. Jeff Elman, heads UC San Diego's new Online and Technology Enhanced Education Office
Beyond MOOCs: Campus Launches Online Learning Office Headed by Jeff Elman (6/11/15)



Genome-controlling map made (U-T San Diego, 6/1/15)
Epigenetic map may help diagnose disease characteristics
TDLC scientist Dr. Terry Sejnowski is a co-author of the study. More


Software "Reads" Kids' Expressions to Measure Pain Levels (5/31/15 and 6/2/15)
A study by researchers at the UC San Diego School of Medicine has demonstrated the validity of a new method for measuring pediatric pain levels using novel facial pattern recognition software (published online June 1 in the journal Pediatrics.) The group includes senior author Jeannie Huang, MD, MPH, co-author (and TDLC investigator) Marian Bartlett, PhD. and several other colleagues. More Additional Article


The schizophrenia mosaic: U-M team receives $3.8M grant to study genetic differences
A group of scientists at the University of Michigan Medical School, in collaboration with researchers at the Lieber Institute for Brain Development and the Salk Institute for Biological Studies (headed by TDLC investigator Fred H. Gage, Ph.D.) will study "mosaicism" in schizophrenia. (5/29/15) More


Emotient Granted Patent to Automate Facial Expression Analytics
New Patent Covers Crowdsourcing of Training Data for Deep Learning System (PR Newswire, 5/21/15) More


Isabel Gauthier Named 2015 SEC Professor of the Year! This award is given annually to one SEC faculty member whose "record of teaching, research and scholarship places him or her among the elite in higher education." (4/29/15) More


TDLC's Marlene Behrmann Elected To National Academy of Sciences (NAS)!
Dr. Behrmann is the first female scientist from Carnegie Mellon University to be elected to the NAS. (4/28/15)
More



TDLC Research Experience for Undergraduates (REU) student, Parker Cohn, wins first place in the San Diego Social Innovation Challenge 2015 with his H2gO water purification project! Learn more about his project, and read about the Social Innovation Challenge winners


Marian Bartlett and Javier Movellan speak about commercializing facial expression recognition technology that was fostered by the unique multidisciplinary environment at the (TDLC / INC) at UC San Diego. Credit: UCSD Technology Transfer Office. Watch the video!


Learning how to learn: beyond the 'math and science death march'
Professor Barbara Oakley discusses the Mooc, Learning How to Learn, that she and Dr. Terry Sejnowski co-developed. (4/16/15) More


Isabel Gauthier is a recipient of the 2015 Southeastern Conference Faculty Achievement Award! These annual awards honor one faculty member from each SEC university who has excelled in teaching, research and scholarship.(4/8/15) More


Food for thought: Master protein enhances learning and memory
Salk researchers and collaborators, including TDLC's Dr. Fred Gage, discovered that physical and mental activities rely on a single metabolic protein, ERRγ, that controls the flow of blood and nutrients throughout the body. (4/7/15) More


Drs. Terry Sejnowski, Andrea Chiba, Fred Gage, Howard Poizner, Terry Jernigan, and Jeff Elman featured in article: How does your brain work? We're learning (U-T San Diego Apr. 2, 2015) . Also: The Wonders of Your Brain:

Dr. Chiba interviewed
Dr. Sejnowski: Tune-ups for your Ferrari of a Brain
Dr. Poizner (interview on page 2)
Dr. Jernigan: Becoming a better you: the 30s, 40s


TDLC's Dr. Terry Jernigan contributed to a paper published in Nature Neuroscience (online March 30, 2015): Family income, parental education and brain structure in children and adolescents. In the paper, a team of investigators from nine universities across the country reported correlative links between family income and brain structure. Articles:
Higher income linked to smarter kids; With higher incomes, child brains
expand in areas linked to education, researchers say.
(U-T San Diego, 3/30/15)
Family income, parental education related to brain structure in children
and adolescents (Children's Hospital L.A. Press Release, 3/30/15)


Updated Data Grid Information!
TDLC has updated its instructions, server, and access to the Data Grid!
To learn more, click here!


TDLC Trainees Win Awards through the Frontiers of Innovation Scholars Program!
TDLC undergrads Rafael Aguayo, Jennifer Lu, Shuying Yu, Marlene Samano, and Luisa Schuster, along with graduate student Amanda Song and post-doc Victor Minces, have all won awards through the UC San Diego Frontiers of Innovation Scholars Program. This program is an investment in UC San Diego's "leadership role in interdisciplinary research." (3/12/15) Learn more


TDLC Investigator Dr. Robert Clark Wins Vizzie Award
Dr. Clark recently received an 'Expert's Choice' Vizzie Award in the Posters and Graphics category for his poster titled "Hippocampal Neurons." The Vizzie awards "mark completion of the first NSF and Popular Science challenge collaboration that celebrates the use of visual media to clearly and accessibly communicate scientific data and research." More


Dr. Gyuri Buzsaki and Colleagues in the News:
"Researchers at NYU Langone Medical Center have found that navigational brain cells that help sense direction are as electrically active during deep sleep as they are during wake time." The study results are published online in the journal Nature Neuroscience (March 2, 2015). Related articles:
Brain's 'compass' keeps working during sleep (3/12/15)
Why sleepwalkers don't bump into walls: Brain's 'GPS system' still works
when we're asleep, study finds (3/10/15)
Sleep-walking neurons: Brain's GPS never stops working-even
during sleep (3/2/15)
Our Brain's Navigation System Is As Active During Sleep As During
Our Waking Hours (3/2/15)
Brain's GPS Works During Sleep (3/2/15)


Board of Governors Appoints April A. Benasich First Holder of The Elizabeth H. Solomon Endowed Chair in Developmental Cognitive Neuroscience
(Rutgers Today, Feb. 3, 2015). More


Dr. Marlene Behrmann featured in Huffington Post article:
The Fascinating Idiosyncracies Of The Austistic Brain (1/21/15)
Researchers at Carnegie Mellon University used fMRI technology to study the brains of individuals with Autism Spectrum Disorder (ASD). They found idiosyncratic patterns of connectivity (Their findings were recently published in the journal Nature Neuroscience).


Dr. April Benasich Featured in Scientific American Article: How to Build a Better Learner
Brain studies suggest new ways to improve reading, writing and arithmetic—and even social skills (Scientific American, 1/1/15). More


TDLC News - January 2015 is now available!


Brain Research Shows Different Pathways Are Responsible for Person and Movement Recognition
TDLC's Dr. Marlene Behrmann is part of a study published in the Jan. 12 issue of the Proceedings of the National Academy of Sciences (PNAS), that illustrates for the first time how individuals with prosopagnosia, or face blindness, are still able to recognize other people's movements. More


TDLC's Dr. Fred Gage gave keynote address at the USC Stem Cell Symposium (11/17/14)
Dr. Gage discussed the concept of "mobile elements," genetic material that that can move from one part of the genome to another. During the event, top researchers share their innovative research "shaping the future of regenerative medicine." (USC News, 1/23/15) More


TDLC Researchers to participate in Deep Learning Summit!
When: Jan. 29-30, 2015, in San Francisco, CA
TDLC Investigator Dr. Marian Bartlett, with Dr. Joshua Susskind -- co-founders of Emotient -- will offer a session that addresses "Facial Recognition & Expression Analysis." More


Call for Abstracts for the Biennial meeting of the Society for Music Perception & Cognition (SMPC). For more about the SMPC Conference, click here.


TDLC is a proud sponsor of the 7th Annual San Diego Brain Bee Neuroscience Competition that was held on Saturday, January 24, 2015, at the NSB Auditorium in Revelle College of UC San Diego. Brain Bee is a neuroscience competition that challenges high school students from all over the world to answer questions regarding the brain. This competition is in over 20 countries, with 70 locally hosted brain bees. The winner will receive a full paid trip to compete in the U.S. National Brain Bee. Read more


MedicalResearch.com Interview with Dr. György Buzsáki
TDLC Investigator Dr. Buzsáki discusses the NeuroGrid's ability to capture activity of individual neurons from the brain surface: "We developed a novel, organic material-based, ultra-conformable, biocompatible and scalable neural interface array (the 'NeuroGrid') with neuron-size density electrodes capable of acquiring action potential of individual neurons from the surface of the brain." (12/30/14) More


Team Assembled by Scott Makeig Wins $300K President's Research Catalyst Award (Dec. 10, 2014)
UC President Janet Napolitano announced the first five recipients, chosen from a pool of almost 200 proposals.Dr. Makeig's project brings together "UC experts on music listening, performance, neuroscience, brain imaging and data science to understand the transformative potential of music for health and cognition." More
Associated Articles:
> Team Assembled by UC San Diego's Makeig Wins $300K Award for Music-and-Science Initiative (UC San Diego News, 12/10/14)
> UCSD Professor Wins $300K Grant for Using Music to Understand Cognition (San Diego 6 News, 12/10/14)


The Brain's "Inner GPS" Gets Dismantled
This article discusses a recent study co-authored by scientists that include TDLC's Dr. Robert Clark and Dr. Larry Squire. The research findings, published in the current issue of Cell Reports, builds upon the Nobel Prize-winning science about "place cells." (UCSD News Center, 11/10/14)


The Magic of Music:
TDLC researcher Dr. John Iversen gave a talk on the SIMPHONY project at the American Academy of Child and Adolescent Psychiatry on Oct. 25, 2014, in a session entitled "The Magic of Music: Bringing Science and the San Diego Youth Symphony Together at AACAP." The session focused on the role of music in leading to healthy child development and featured additional talks by Dalouge Smith, CEO of SD Youth Symphony, Dr. William Wood, and Dr. Jim Hudziak. The session ended with performances by Community Opus and SDYS performers who spoke movingly about the deeply positive impact music has had on their lives.


Jazz Pianist Eldar teamed with TDLC's Terry Sejnowski at the Salk Science & Music Series, Nov. 2, 2014, for an eclectic afternoon of jazz and neurobiology. More


EEG Test to Help Understand and Treat Schizophrenia
Researchers at UC San Diego School of Medicine have validated an EEG test to study and treat schizophrenia. TDLC's Dr. Scott Makeig is co-author of one of the cited studies. (UCSD News Center, Oct. 29, 2014) More


UC San Diego bolsters reputation as top neuroscience research center with more than $10 million in new federal grants
TDLC Co-Directors Terry Sejnowski and Andrea Chiba are featured in the article. Dr. Chiba describes her team's NSF BRAIN Initiative grant for "Socially Situated Neuroscience," which was received in August 2014, and Dr. Sejnowski is mentioned for his work "with the Obama Administration and federal science agencies to craft and promote the BRAIN Initiative." (UC San Diego News Center, 10/9/14). More


TDLC's April Benasich and colleagues at Rutgers University are featured in an article and video, describing their study that was recently published in the Journal of Neuroscience.
Listen up, baby! Rutgers research boosts listening skills of infants
Click here to read the publication in the Journal of Neuroscience



TDLC Investigator Marian Bartlett, PhD, Co-Founder & Lead Scientist of Emotient, gave a TEDx talk on October 11, 2014, at the Transformation Through Us event held at San Diego State University. Dr. Bartlett spoke about Emotion Aware Machines. Computers that can recognize emotions will transform the way people interact with technology, enabling richer connections between man and machine. Dr. Bartlett demonstrated novel technology that can recognize facial expressions in real-time, using any standard camera. Imagine machines that can predict our intentions. By measuring facial expression, we have access to the emotions that drive our decisions. Click here for details! Marni's Bio on TEDx | KPBS Article and Video | Additional Information


TDLC's Terry Sejnowski, with Barbara Oakley, are offering another set of lectures for Coursera on "Learning How to Learn," starting October 3rd, 2014. The initial launch of the course, in August 2014, was the most popular massive open online course (or MOOC) offered by UC San Diego to date. Click here to register for the course!" Read the UC San Diego article: Hooked on Learning: Popular online class offers practical tips based on brain-based research on how to improve learning skills. (10/2/14)



Study by TDLC's April Benasich and colleagues of Rutgers University is published recently in the Journal of Neuroscience

How Whooshes and Beeps Can Make Babies Better Listeners
A new study says that certain sounds can prime infant brains for
language learning. (10/9/14)
Acoustic training could accelerate language skills early on
in babies(10/7/14)
Study: Build baby's language skills early (10/3/14)
Improving Babies' Language Skills Before They're Even Old
Enough To Speak (10/2/14)
Babies Can Learn Better Language Skills Before Speech (10/1/14)



BRAIN Initiative to fund first decoding of a key brain circuit in mammals
TDLC's Gyorgy Buzsaki is part of a project, "Towards a complete description of the circuitry underlying memory replay" that will chart the complex connections between brain cells that allow us to make and retrieve lasting memories. The study is a collaboration between Ivan Soltesz (UC Irvine), Gyorgy Buzsaki (New York University), John Lisman (Brandeis University) and Attila Losonczy (Columbia University). (Science News Wire, 10/1/14).



New TDLC Data Grid!
TDLC has a new large capacity (15 TB) server on which to store and share its data! For instructions on how to use the server, click here. (For future reference, the instructions are also available under Quick Links).


TDLC News - September 2014 is now available!


TDLC Investigators Marian Bartlett, Gwen Littlefort, and Javier Movellan in the News! (Sept. 3, 2014)
Emotient Gains Exclusive Rights to New, Expansive Patent Issued for Automated Facial Action Coding System


Matching Learning Style to Instructional Method: Effects on Comprehension
This paper by former TDLC trainee Beth Rogowsky, along with Barbara Calhoun and TDLC's Director of Translation, Paula Talla, was recently published in the Journal of Educational Psychology (July 28 , 2014).


Four UC San Diego Faculty Win 'Early Concept' Grants from Obama's BRAIN Initiative
TDLC Co-Director Dr. Andrea Chiba is one of four scientists at UC San Diego (among 36 recipients nationwide) who have been awarded Early Concept Grants for Exploratory Research (EAGER) awards from the National Science Foundation! TDLC researchers Janet Wiles and Laleh Quinn are also mentioned as primary researchers on the grant!
Read more



Dr. Terrence Sejnowski on KUSI News (8/14/14)
Salk Institute laboratory head talks new role in brain cells
TDLC's SejnowskI discusses newly discovered role of astrocytes in the brain.




Gyorgy Buzsaki featured in articles about "Neurodata Without Borders." The collaborative project is aimed at making databases about the brain more useable and accessible for neuroscientists worldwide.
Neuroscience collaboration aims to increase data sharing
(8/5/14, The Daily Californian)
Prominent U.S. Research Institutions Announce Collaboration Toward
Sharing and Standardizing Neuroscience Data (8/4/14, The Kavli
Foundation)


TDLC's Terry Sejnowski, with Barbara Oakley, have put together a set of lectures for Coursera on "Learning How to Learn," which launched on August 1, 2014, and will continue through the month. Click here to join or to learn more!


Dr. Gedeon Deák Interviewed on Hangout On Air
August 5, 2014, 9:00-9:30 am (PST). Click here to view the webcast More information


Terry Sejnowski and Team Featured in the News:
Memory Relies On Astrocytes, The Brain's Lesser Known Cells
(July 30, 2014, redOrbit)
Astrocytes, The Brain's Lesser Known Cells, Get Some Cognitive Respect
(July 28, 2014, Science 2.0)


Tea For 3: Trainees Get To Know One Another!
Beginning this Fall, Tea for 3, a new, fun program to facilitate increased interaction among TDLC Trainees, will begin. Carmela Arstill, TDLC's Diversity, Outreach & Translation Programs Manager, along with REU Trainee, Sarah Saturday, will be in charge of the logistics of the program. The simple idea is to prompt sets of three TDLC trainees, at multiple career stages and from different labs, to meet briefly to discuss their research and career plans over coffee or tea. More


Gyuri Buzsaki Selected As A Thompson Reuters Highly Cited Researcher for 2014!
TDLC Investigator Dr. Gyuri Buzsaki has been selected as a 2014 Thompson Reuters Highly Cited Researcher. To earn this distinction, a researcher "ranks among the top 1% most cited for their subject field and year of publication, earning them the mark of exceptional impact." Members represent "some of the world's leading scientific minds." TDLC investigator Rusty Gage is also a member of this distinguished group. More
International Mind Brain Education Conference
Nov. 6-8, 2014; Fort Worth, Texas. More


The Art of Science Learning, Innovation Launch
Thursday, Oct. 16, 5:30-8:00 p.m.,
Balboa Park Grand Ballroom
Art + Science + Learning = Innovation!
Hosted by the Balboa Park Cultural Partnership and
funded by the National Science Foundatio. More


IBNS 2015 Call for Symposia/Satellite Proposals
The Annual Meeting of the International Behavioral Neuroscience Society (IBNS) will be held at the Fairmont Empress Hotel, Victoria, British Columbia, Canada, from June 2-7, 2015. The deadline for priority consideration of symposium proposals is October 17, 2014. More


Play Day for Educators!
Held at the San Diego Museum of Art in Balboa Park; July 24, 2014
Educators and leaders in schools, universities, museums, learning centers… Move, make, and play — merging art, science, technology, engineering, and mathematics! TDLC researchers will be participating and presenting workshops. More



Gyuri Buzsaki Receives the Ariëns Kappers Medal
Gyuri Buzsaki received the Ariëns Kappers Medal on July 1, 2014, for his contribution to neuroscience, in particular for his role in understanding brain oscillations. This honor is awarded by the Royal Netherlands Academy of Arts and Sciences on recommendation by the Netherlands Institute for Neuroscience to people who made exceptional contributions to neuroscience. More about the medal


Emotient featured in Forbes Magazine (6/18/14)
What Does The Future Of Retail Look Like? Four Young Companies Provide A Glimpse


NEW! Blog post featuring TDLC's Alex Khalil and John Iversen's Convergence Symposium: Phenomenological Experience in Music: Between a Referential and Absolute Approach (posted in Pathways in Music, May 24, 2014)


Call for Presenters: 4th Annual Early Childhood STEM Institute
Support STEM in early education!
The conference will be held on September 3-5, 2014, at the Catamaran Hotel in San Diego, CA. Click here to download the form.


TDLC's Jim Tanaka and Team Featured in UVic Article
Face Value: UVic researchers give children with autism a fun way to hone their social skills (5/2014)
The article highlights research at the University of Victoria's Centre for Autism Research Technology and Education (CARTE). Projects at CARTE "range from workshops for early childhood teachers to the creation of groundbreaking computer games" such as Let's Face It and FaceMaze, using the latest advances in software and hardware technologies to help people with autism spectrum disorder (ASD). More


Fred Gage and Team are Featured in Salk Press Release:
New stem cell research points to early indicators of schizophrenia
The article describes the findings of their study, published online in April's Molecular Psychiatry, that "support the theory that the neurological dysfunction that eventually causes schizophrenia may begin in the brains of babies still in the womb." (5/12/14) Read the Press Release


TDLC investigators Marian Bartlett and Jim Tanaka are featured in an article about Emotion Aware Google Glassware and Emotion Mirror App
Emotient to Present Emotion Aware Google Glassware at Vision Sciences Society 2014; Emotient, UC San Diego, and University of Victoria Also Release Web-based Autism Intervention App Called Emotion Mirror (Digital Journal, May 12, 2014). More


Paula Tallal and Fast ForWord are featured in Wired Magazine
Game your brain: The new benefits of neuroplasticity (Wired, 4/17/14)
The article features TDLC Investigator Paula Tallal and her work on Fast ForWord, and discusses brain plasticity and brain-training games. More


A New Method Applied to Kinematic Data Reveals Hidden Influences on Reach and Grasp Trajectories
TDLC's Daniel Bub and his colleagues at the University of Victoria (Canada) have developed new statistical procedures that allow them to measure the influence of competing action intentions on the execution of a reach and grasp response. Their paper has just been accepted for publication in Psychological Science. More



Man vs. Computer: Which Can Best Spot Pain Fakers? (5/1/14)
(ABC News, video and article)
TDLC's Dr. Marian Bartlett discusses her team's cutting edge research at UC San Diego, that could "change how doctors treat patients and their pain."



Computer Software Accurately Predicts Student Test Performance
(UC San Diego News Center, April 15, 2014)
This article describes technology that "uses facial expression recognition to detect how engaged students are during a class and to predict how well they will do in that class." Featured TDLC researchers include Drs. Jacob Whitehill, Javier Movellan, and Zewelanji Serpell (as well as discussion of Emotient and the Machine Perception Lab at UC San Diego). More


Stephanie Alfonso, a former Amgen Scholar from Andrea Chiba's lab, has published a first-author paper! Read the paper
More about the Amgen Scholar Program


Extreme Memory Tournament in San Diego on April 26-27:
The world's top 16 memory athletes will be competing for $60K in prize money(TDLC Funder Sponsored Event). Find out more!


TDLC News - April 2014 is now available!


Eliciting brain plasticity to keep the body moving
Engineers think 'out of the box' to help solve motor control issues for Parkinson's patients and others (Science Nation, March 31, 2014)
TDLC is featured in the National Science Foundation (NSF) online magazine, Science Nation, which describes Gert Cauwengerghs' NSF grant 'Emerging Frontiers in Research Innovation (EFRI)' and highlights the Motion Capture-Brain Dynamics Lab.


Computer Accurately Detects Pain (U-T San Diego, March 20, 2014)
A study by researchers at UC San Diego and the University of Toronto has found that a computer system spots real or faked expressions of pain more accurately than people can. TDLC's Marni Bartlett is lead author of the paper titled "Automatic Decoding of Deceptive Pain Expressions," published in the latest issue of Current Biology. More
Another related article: Computers Spot False Faces Better Than People (UC San Diego News Center, March 20, 2014)


UC San Diego Start-Up Emotient Shows the Face of New Technology
(UC San Diego News Center, March 12, 2014)


Event:
"Approaching Twenty Years of Knowledge Tracing" Workshop
In conjunction with The 7th International Conference on Educational Data Mining, July 4, 2014 - July 7, 2014, Institute of Education, London, UK
Co-organized by TDLC's Mike Mozer. More


Put Down That Cellphone! Study Finds Parents Distracted by Devices
(NBC News Health/Parenting, March 9, 2014)
TDLC's Gedeon Deák is interviewed in the article, which discusses the topic of parents using mobile devices around their children.


This Google Glass App Will Detect Your Emotions, Then Relay Them Back To Retailers (March 6, 2014)
Facial recognition company Emotient will open a private beta for a Google Glass app that detects users' emotions in real time. (TDLC's Marian Bartlett and Javier Movellan are co-founders and lead researchers for Emotient). More


TEN Brain Awareness Week Presentation
March 13, 2014, 4:00-6:30 p.m.
TDLC's The Educator Network Presents:  Making Your Brain Mind: An Owner's Manual (Featured Speaker, Dr. David Daniel). Live Presentation/Webinar, followed by a panel discussion of area high school students and UC San Diego students. Reception & Refreshments to Follow.  Click here to download a Video of the Presentation!


New TDLC Publication in Nature Communications:
Temporally selective contextual encoding in the dentate gyrus of the hippocampus
L.M. Rangel, A.S. Alexander, J.B. Aimone, J. Wiles, F.H. Gage, A.A. Chiba & L.K. Quinn
Click here for online version or PDF


Behrmann studies how brain works with one hemisphere
(CMU The Tartan Online, Feb. 9, 2014 )
TDLC's Marlene Behrmann discusses brain plasticity — the ability of the brain to change and adapt its structure and function. She believes that an understanding of brain plasticity could have a substantial influence on the way the brain is viewed. "Contrary to received wisdom, the brain is really a pretty flexible machine," Behrmann said. "There may be ways to optimize brain function, both in normal individuals and individuals with some kind of abnormality." More


New Publication by TDLC's Mike Mozer, Doctoral candidate Rob Lindsey, and DEAP member and middle-school teacher Jeff Shroyer:
CU-built software uses big data to battle forgetting with personalized content review (Univ. of Colorado Boulder News, Jan. 21, 2014)

According to a new study by the University of Colorado Boulder, computer-based individualized study schedules can help students remember what they have studied. TDLC's Mike Mozer is senior author of the study, published in the journal Psychological Science. Another related article about their study: Students remember more with personalized review, even after classes end (Jan. 21, 2014).


The International Mind Brain Education Society (IMBES) has announced a call for nominations for three new awards in the field of Mind, Brain and Education. The deadline is quickly approaching - February 21, 2014. More


TDLC'S Marni Bartlett in the news:
Facial-Recognition Tech Can Read Your Emotions
(LiveScience, 1/30/14)
Innovator Talks about Getting University Work into Business
(The San Diego Union Tribune, 1/27/14)
Read an Interview with Marian Bartlett, co-founder and lead researcher for Emotient, winner of Connect's 2013 Most Innovative New Products Award in the software category for FACET. More


Behrmann studies how brain works with one hemisphere
(CMU The Tartan Online, Feb. 9, 2014 )
TDLC's Marlene Behrmann discusses brain plasticity — the ability of the brain to change and adapt its structure and function. She believes that an understanding of brain plasticity could have a substantial influence on the way the brain is viewed. "Contrary to received wisdom, the brain is really a pretty flexible machine," Behrmann said. "There may be ways to optimize brain function, both in normal individuals and individuals with some kind of abnormality."
More


New Publication by TDLC's Mike Mozer, Doctoral candidate Rob Lindsey, and DEAP member and middle-school teacher Jeff Shroyer:
CU-built software uses big data to battle forgetting with personalized content review (Univ. of Colorado Boulder News, Jan. 21, 2014)

According to a new study by the University of Colorado Boulder, computer-based individualized study schedules can help students remember what they have studied. TDLC's Mike Mozer is senior author of the study, published in the journal Psychological Science. Another related article about their study: Students remember more with personalized review, even after classes end (Jan. 21, 2014).


The International Mind Brain Education Society (IMBES) has announced a call for nominations for three new awards in the field of Mind, Brain and Education. The deadline is quickly approaching - February 21, 2014. More


TDLC'S Marni Bartlett in the news:
Facial-Recognition Tech Can Read Your Emotions
(LiveScience, 1/30/14)
Innovator Talks about Getting University Work into Business
(The San Diego Union Tribune, 1/27/14)
Read an Interview with Marian Bartlett, co-founder and lead researcher for Emotient, winner of Connect's 2013 Most Innovative New Products Award in the software category for FACET. More


Play Day for Educators!
Held at the San Diego Museum of Art in Balboa Park; July 24, 2014, 3:30-6:30pm
Educators and leaders in schools, universities, museums, learning centers…
Move, make, and play — merging art, science, technology, engineering, and mathematics! TDLC researchers will be participating and presenting workshops. More


TDLC Investigators in Recent News:
Meet the Man Google Hired to Make AI a Reality(WIRED, Jan. 16, 2014)
Terry Sejnowski is mentioned in relation to the BRAIN Initiative and his 1985 co-invention
(with Geoffrey Hinton) of the Boltzmann machine, one of the earliest neural nets.
2014 : What Scientific Idea is Ready for Retirement? (EDGE, Jan. 15, 2014)
Contributor: Terry Sejnowski, discussing Grandmother Cells
The future of shopping: When psychology and emotion meet analytics
Marian Bartlett is featured (ZDNet, Jan. 15, 2014)


Opportunity for Students:
Nengo Summer School, University of Waterloo, Ontario, Canada. More


Javier Movellan Featured in the Union Tribune (Jan. 6, 2014)
Five Top Innovators of 2013 Share Their "Aha" Moments
TDLC's Dr. Movellan is co-founder and lead researcher at Emotient, a company that "translates facial expressions into actionable information, enabling companies to create new levels of customer engagement."
Read the article



Salk Scientist Fred Gage named to National Academy of Inventors (Dec. 12, 2013)
NAI Fellows are nominated by their peers, and "are honored for having demonstrated 'a prolific spirit of innovation in creating or facilitating outstanding inventions and innovations that have made a tangible impact on quality of life, economic development, and the welfare of society.'" More



TDLC investigators Javier Movellan and Marian Stewart Bartlett are co-founders of Emotient, a company that recently received the Most Innovative New Product (MIP) Award in the Software category at the 2013 CONNECT MIP Awards .(Dec. 6, 2013).
More



Recent Event: Crick-Jacobs Symposium - Transgenic Models of the Human Brain
This event, held on Dec. 19, 2013, in the Frederic de Hoffmann Auditorium at the Salk Institute, was organized by Terrence J. Sejnowski and John H. Reynolds. More info


TDLC News - December July 2013 is now available!



TDLC at the 43rd annual meeting of
the Society for Neuroscience (SfN)


The Annual SfN Neuroscience Meeting is the largest neuroscience meeting in the nation. Over 30,000 colleagues from more than 80 countries gather to discuss global neuroscience. Many TDLC investigators and trainees attended this year's event in San Diego on November 9-13, 2013. More



The International Mind Brain Education Society (IMBES) has announced a call for nominations for three new awards in the field of Mind, Brain and Education:

The Mind Brain and Education Society Early Career Award
The Mind Brain and Education Society Translation Award
Award for 'Exemplifying the Mission of the International Mind, Brain and Education Society'.

The selected nominee for each of the awards will receive a $2,000 stipend. More



Study finds a patchwork of genetic variation in the brain
TDLC Investigator Fred Gage was part of a research team at The Salk Institute for Biological Studies that used single-cell sequencing to show that "the genomic structures of individual neurons differ from each other even more than expected." Dr. Gage explains, "Contrary to what we once thought, the genetic makeup of neurons in the brain aren't identical, but are made up of a patchwork of DNA," The findings were published Nov. 1 in Science. More


Recent Publications by Gedeon Deak and TDLC Trainees
Several recent publications from the Cognitive Development Lab at UCSD, directed by investigator Gedeon Deak, were co-authored by TDLC trainees Kaya de Barbaro and Marybel Robledo. The papers describe findings and methods relating infants' temporal processing of social and non-social information to the development of language and communication skills. More


Upcoming Event: Learning to Attend, Attending to Learn: Neurological, Behavioral, and Computational Perspectives
This event, to be held in San Diego, CA, on Nov. 6-7, 2013, will feature top researchers trying to understand the relation between attention and learning. TDLC investigator Gedeon Deak, with colleagues from Univ. of Rochester and Univ. of Londen, are co-organizing the event. Learn more



A study by TDLC's Howard Poizner and colleagues will be featured on the cover of Neuroscience (Dec 16th issue): Patients with Parkinson's disease show impaired online control and reduced eye-hand span when reaching to grasp objects (Neuroscience, 2013, 254, 205-221). Authors: Lukos, J., Hernandez, M., Tunik, E., Hillyard, S., and Poizner, H.



TDLC Investigator and Emotient Co-Founder Dr. Javier Movellan Featured In New York Times (Oct. 14, 2013)
An article in The New York Times, "The Rapid Advance of Artificial
Intelligence," features Dr. Javier Movellan, discussing the future of emotion aware computing. 




Terry Sejnowski featured in recent articles on the BRAIN Initiative:
A public hearing, "A Mindful Approach to the BRAIN Initiative," was held Oct. 4, 2013, at UC San Diego, to explore the state's role in supporting the BRAIN Initiative, first unveiled by the Obama Administration in April 2013. TDLC's Dr. Terry Sejnowski attended the event, along with Senate Majority Leader Ellen M. Corbett, Ralph Greenspan (head of the recently established Center for Brain Activity Mapping (CBAM)), and UCSD Chancellor Pradeep K. Khosla. More
National Neuroscience Effort Zooms In On Brain Circuits (KPBS, Sept. 17, 2013)
The article also links to the nine broad research priorities of the U.S. brain-mapping initiative, made by the US National Institutes of Health (NIH), which were released on Sept. 16, 2013.
Accelerating Brain Research with Supercomputers (August 5, 2013, HPC Wire)
Decoded: How brain remains focused on long-term goals (August 5, 2013, FirstPost)



SIMPHONY Project in the News!
"Neuroscientists at UC San Diego are studying the impact of intense music ensemble training on the brain development of underserved children in the Chula Vista school district. Specifically, they want to better understand how music influences neural connections in the brain. The five-year project, called SIMPHONY (Studying the Influence Music Practice has On Neurodevelopment in Youth), is directed by TDLC's John Iversen of the Institute for Neural Computation in close collaboration with Terry Jernigan, director of the Center for Human Development." (taken from UCSD News). More


Javier Movellan Featured In New York Times(Oct. 14, 20130
An article in The New York Times, "The Rapid Advance of Artificial Intelligence ," features TDLC's Dr. Javier Movellan, discussing the future of emotion aware computing. 


TSA may have the perfect job for autistic workers
Study: High-functioning autistic people could excel at certain tasks (Oct. 9, 2013, Pittsburgh Post-Gazette)
TDLC investigator Marlene Behmrann was senior author of a study published by researchers at Carnegie Mellon University, the University of Pittsburgh and the University of Minnesota. The study found that high-functioning autistic men "were just as accurate and almost as fast as non-autistic people in finding weapons in X-ray images of baggage. More important, their performance improved as time went on, particularly in correctly identifying bags that had no weapons." More


Preterm Babies at Risk for Later Cognitive Difficulties
A $3 million NIH grant was recently awarded to researchers at UC San Diego to study the impact of preterm birth on early cognitive development and academic measures. TDLC investigators Terry Jernigan, Tim Brown and Judy Reilly are part of this multidisciplinary team of investigators. They will utilize MRI imaging techniques to study links between affected brain areas and pathways and levels of performance on a set of neurocognitive and math functions. More


Poizner Lab Receives Grant from ONR (Sept. 2013)
Howard Poizner recently received an equipment grant ($500k) from ONR, entitled, 'Hybrid Optical-Electrical Brain Imaging of Multiple Agents Acting in Dynamic Environments.'  The grant will enable the Poizner Lab/Brain Dynamics-Motion Capture Lab to extend their capabilities in simultaneously recording brain activity and movement in complex environments. More about the Poizner Lab//Brain Dynamics-Motion Capture Lab


TDLC Investigators in the News:
Michael Tarr will take up the role of head of the department of psychology at Carnegie Mellon in January 2014.
Carnegie Mellon Appoints Marlene Behrmann New Co-Director of Center for the Neural Basis of Cognition


TDLC's Howard Poizner and Team Featured in Recent News:

Hot on the trail of Parkinson's (Sept. 20, 2013)
Poizner discusses his Parkinson's research program with Gary Robbins of the U-T San Diego. Click here to read the article and watch the video!
On the cover of the August issue of the journal Neuroscience: Reaching to kinesthetically defined targets in Parkinson's disease: Effects of deep brain stimulation therapy. (Lee, D., Henriques, D.Y.P., Snider, J., Song, D.D., Poizner, H. , in Neuroscience, 2013, 244, 99-11).
In The Journal of Neuroscience (Sept. 18, 2013): Human Cortical θ during Free Exploration Encodes Space and Predicts Subsequent Memory (D. Lee, D.Y. Henriques, J. Snider, D. Song, H. Poizner).



TDLC's Gedeon Deák featured in the UC San Diego Triton Alumni Magazine
In a recent paper published in the Journal of Experimental Child Psychology (2013), TDLC investigator Gedeon Deák and a Stanford colleague in pediatrics (Toney) show that young children "learn pictogram associations or facts as quickly or more quickly than they learn words. This challenges the assumption of developmental psychologists and lay-people alike that children are 'little sponges' for learning words and language."
Read the paperRead the Triton article



The 43rd annual meeting of the Society for Neuroscience is approaching! 
Dates: November 9-13, 2013, in San Diego, California



Presidential Medal of Freedom to be Awarded to Two UC San Diego Professors (8/9/13)
Mario Molina, distinguished professor of chemistry and biochemistry at UC San Diego, will receive the Presidential Medal of Freedom, the nation's highest civilian honor, the White House announced August 8. Sally Ride, former professor emeritus in physics and first woman in space, will also be honored, posthumously. This news is especially exciting for TDLC, as Sally Ride founded and led the educational company, Sally Ride Science, which officially joined TDLC as a corporate partner this year. More about the Awards


TDLC News - July 2013 is now available!


Terry Sejnowski Elected to American Academy of Arts and Science!
He is also featured on Science 360 Radio on Spectrum Radio, where he discusses the BRAIN Initiative. Click here to listen!




BRAIN Initiative: A Primer
This video was commissioned by the Kavli Foundation and produced, in collaboration with Science Visualization, by TDLC's partner, The Science Network (with Roger Bingham). The conceptual foundation for the BRAIN Initiative was generated from a paper published in Neuron (June 2012), as a proposed direction - and a challenge - for neuroscience.



TDLC researchers present at the 2013 International Brain-Computer Interface (BCI) Conference

TDLC's Scott Makeig, Tim Mullen, Leanne Chukoskie, and Virginia de Sa (among others) recently attended the 2013 International Brain-Computer Interface (BCI) Conference, held on June 3-7, 2013, in Pacific Grove, CA. They were part of a group of scientists who convene annually to discuss scientific advances in the field of BCI -- a technology that links thoughts, commands and emotions from the brain to computers, using EEG. Tim Mullen won Poster Prize for Technical Merit for his poster, "Real-Time Estimation and 3D Visualization of Source Dynamics and Connectivity Using Wearable EEG".
> More about TDLC's research at the conference
> Conference Website


Sally Ride Science officially joins TDLC as a corporate partner
America's first woman in space, Sally Ride, has founded a science education company called Sally Ride Science, to engage and inspire students in science, technology, engineering, and math (STEM) fields. The company "brings science to life through pioneering professional development, instructional solutions, and real-science investigations for students in 4th-8th grades" Bill Jenkins has moved from his position at Scientific Learning, one of TDLC's corporate partners, to a position at Sally Ride Science, and is excited about the future opportunities a partnership with TDLC can create.



The 2013 NSF Site Visit
Dates: June 20-21, 2013



Research Highlight:
Micro-valences: perceiving affective valence in everyday objects
Sophie Lebrecht, Moshe Bar, Lisa Feldman Barrett, and Michael J. Tarr (2013)


New research from Carnegie Mellon University's Center for the Neural Basis of Cognition (CNBC) shows that the brain's visual perception system automatically and unconsciously guides decision-making through something called valence perception. Valence — defined as "the positive or negative information automatically perceived in the majority of visual information" — is a process that allows our brains to quickly make choices between similar objects. The researchers conclude that "everyday objects carry subtle affective valences – 'micro-valences' – which are intrinsic to their perceptual representation." More ...



UC San Diego Creates Center for Brain Activity Mapping (CBAM)
Ralph Greenspan (associate director of the Kavli Institute for Brain and Mind at UC San Diego) authored the proposal for CBAM with Nick Spitzer (Kavli Director) and TDLC's Terry Sejnowski. CBAM will focus on "developing new technologies necessary for global brain-mapping at the resolution level of single cells and the timescale of a millisecond, participate in brain mapping experiments, and develop the necessary support mechanisms for handling and analyzing the enormous datasets that such efforts will produce." More... (Note: related event, see below).


Mapping the Active Brain: Unlocking the
Next Frontier – Solving the Mystery of the Human Mind
CONNECT has assembled panelists (including TDLC's Terry Sejnowski and Ralph Greenspan) to discuss the BRAIN Initiative - Fri, May 17, 5pm. More info ...


UC San Diego's "Simphony" Research Earns Grammy Foundation Support
John Iversen of the Institute of Neural Computation (INC) at UC San Diego is heading the SIMPHONY Project, one of the first longitudinal studies of its kind on the effects of musical training on brain development. SIMPHONY is being done in collaboration with TDLC researcher Dr. Terry Jernigan of the Center for Human Development. More ...


Free Interactive Music & the Brain Exposition – Mozart & the Mind
Join us Saturdays May 11, May 18, and June 1, 6:30-7:30 pm for a series of free Music & the Brain Expositions, part of Mainly Mozart's new Mozart & the Mind series. TDLC investigators Scott Makeig, Tim Mullen, Alex Khalil, Victor Mincez, and John Iversen will present, along with other scientists and musicians. "This is a unique opportunity to engage with scientists, musicians, and fellow music aficionados around a series of interactive installations exploring connections between music and the brain!" (Note: You can also purchase tickets for the complete Mozart & the Mind and Spotlight Series concert program. Discounts for UCSD community: code UCSD13). More information ...


Mapping the Active Brain: Unlocking the
Next Frontier – Solving the Mystery of the Human Mind
CONNECT has assembled panelists (including TDLC's Terry Sejnowski, as well as Ralph Greenspan, Associate Dir. of the Kavli Institute for Brain and Mind at UCSD (KIBM)) to discuss the BRAIN Initiative and what the project's "enormous potential will be to the future of science, innovation and patients."
Date: Fri, May 17, 5pm – 8pm, Sanford Consortium Auditorium, La Jolla, CA
(Connect Member: $30 Non-Member: $50). More info ...


TDLC All-Hands Meeting 2013 videos now available!





This is your mind on music (U-T San Diego, April 27, 2013)
Mainly Mozart's "Mozart & the Mind" series will get you thinking
Features Tim Mullen and TDLC's Alex Khalil.


TDLC News for April 2013 is available!


President Obama announces BRAIN Initiative;
UC San Diego, 'Mesa' colleagues and private-public partners will play key roles
TDLC co-Director Terry Sejnowski "joined President Barack Obama in Washington, D.C., on April 2, 2013, at the launch of the Brain Research through Advancing Innovative Neurotechnologies (BRAIN) Initiative—a major Administration neuroscience effort that advances and builds upon collaborative scientific work by leading brain researchers such as Salk's own Sejnowski." (taken from Salk News Release). For more info:

Gamelan project highlighted on BBC News online:
Power of Art: Can music help treat children with attention disorders?
(BBC News, March 4, 2013)
"Could learning music help children with attention disorders? New research suggests playing a musical instrument improves the ability to focus attention."
Click here for the article!



TDLC Webinar of 3/12/13:
How to Learn More Deeply and Creatively: Concrete Tools from Neuroscience and from Zombies
We hope you enjoyed NSF - Temporal Dynamic Learning Center's presentation for Brain Awareness Week. To view the recorded Webinar, click here. Thank you!
Click here for information about this past event .


TDLC All Hands Meeting 2013
Click here to see the topics that were discussed in the TDLC All Hands Meeting 2013!


TDLC was one of the sponsors of the 5th Annual San Diego Brain Bee Neuroscience Competition that was held on February 10, 2013, in the Cal-IT2 Auditorium at UC San Diego. The event, a live question and answer competition, is designed to teach high school students from around the world about the brain. Students compete for the title of best brain and are tested in such topics as "brain cognition and function, diseases, physiology, and chemistry." Read more...


Robot baby Diego-san, built by the Machine Perception Lab at UCSD (with TDLC's Javier Movellan) to study the cognitive development of infants, is featured in recent press
The Machine Perception Lab received funding from the National Science Foundation to contract Kokoro Co. Ltd. and Hanson Robotics, two companies that specialize in building lifelike animatronics and androids. 

TDLC News for November / December 2012 is available!


UCSD's Center for Human Development (CHD) receives NICHD grant to create a new "Innovative Research Hub" More...


Upcoming Event sponsored in part by TDLC:
NIPS 2012 Workshop: Personalizing Education With Machine Learning
Date: Saturday, December 8, 2012
Location: Lake Tahoe, California
To be held in conjunction with Neural Information Processing Systems (NIPS 2012).
More information about the workshop ...



Inaugural Symposium for San Diego Consortium for Developmental Cognitive Neuroscience
Date: Thursday, November 29, 2012, 11:30 a.m. to 7 p.m., at the UCSD Faculty Club, Atkinson Pavillion. The event is sponsored by: UCSD Departments of Neurosciences and Psychiatry and the NSF-funded Temporal Dynamics of Learning Center. More ...


TDLC's Paula Tallal named an Inventor of the Year by the New Jersey Hall of Fame!
More...


National Science Board (NSB) Site Visit
Date: September 19, 2012





A Robot With a Reassuring Touch (Sept. 18, 2012)
Research by TDLC's Javier Movellan and Emanuel Todorov is featured in the New York Times! Read the article...


Sex matters: Guys recognize cars and women recognize birds best (Sept. 17, 2012)
TDLC Investigator Isabel Gauthier and her colleagues discuss their research, which shows gender differences in object recognition. The results were published online in the Vision Research journal (article: The Vanderbilt Expertise Test Reveals Domain-General and Domain-Specific Sex Effects in Object Recognition).
Click here to view an interview with Isabel Gauthier about this research!


A review of STDP by TDLC Investigator Feldman is featured in Neuron
The Spike-Timing Dependence of Plasticity (Neuron, 8/23/12)
It has been 15 years since the discovery of spike timing-dependent plasticity (STDP), which has become a leading candidate mechanism for information storage and learning in the nervous system. This review summarizes our current understanding of STDP, from its varied forms and cellular mechanisms to theoretical properties and to the evidence that it contributes to plasticity and learning in vivo. Read the abstract ....


2012 TDLC Summer Fellows Institute (SFI) just concluded!
Click here for more ....


Dave Deriso awarded Marie Curie Fellows scholarship to study
at Oxford University
Dave Deriso has been awarded a Marie Curie Fellows scholarship to study at Oxford University as one of 14 research fellows to be trained in a new European Network. 
More...


TDLC News for July / August 2012 is available!


Motion Capture Lab in the news
Why zombies, robots, clowns freak us out (CNN 7/11/12)
Ayse Saygin, professor at UC San Diego, is featured in an article in CNN Health to discuss her research into a strange phenomenon called the "uncanny valley." This term is used to describe the idea that as a robot's appearance becomes more humanlike, it can seem disturbing. By using brain imaging and EEG in the Motion Capture Lab, Ayse Saygin and her team hope to understand the EEG patterns associated with the uncanny valley effect. Eventually, this research could help robot developers or animators create robots that don't disturb people. Click here to read the article.


Reach for Tomorrow at TDLC
TDLC, in partnership with the Reach for Tomorrow program, helps bring 50-75 at-risk middle and high school students from around the country to UC San Diego for one week every summer, where the students participate in activities that are designed to inspire them to pursue careers in Science, Technology, Engineering, and Math. Some of the TDLC labs that participated include: Machine Perception Lab, Alex Khalil (Gamelan), Poizner lab (Motion Capture), Neuroscience Outreach Program, and the Preuss School robotics club. Click here to view a video about the program and read more.


Research Highlight:
Different kinds of visual learning reflect different patterns of change in the brain (Wong, Folstein and Gauthier)


2012 NSF Site Visit at UC San Diego on June 13-14, 2012.


TDLC Optimal Teaching Workshop - May 4, 2012
The goal of the Workshop, which was organized by TDLC's Javier Movellan and Jake Whitehill, was to bring together senior researchers from neuroscience, behavioral sciences, machine learning, education, and intelligent tutoring systems to understand the problem of teaching and the optimization of teaching from a computational perspective. To find out more about Optimal Teaching, and what occurred at the recent Optimal Teaching Workshop at UC San Diego please click here.


Paula Tallal is interviewed on BAM! Inside The Minds of Teens with Dr. Regina Lamourell:
Is Your Child Struggling with Literacy?


TDLC's Jim Tanaka is featured on CNN Health:
With autism, no longer invisible (CNN Health, April 1, 2012)


TDLC research is featured in U.S. News & World Report!
National Science Foundation has provided content for an article, located in the Science section of U.S. News & World Report, that highlights TDLC research: How the Brain Learns: Researchers study timing, sensory systems, how regions connect.


TDLC News - March 2012 is now available for viewing!


TDLC celebrated Brain Awareness Week on March 17, 2012. More


TDLC investigators Paula Tallal and György Buzsaki are both listed as members of New Jersey's 20 biggest brains, according to Inside Jersey. The 20 named individuals have been chosen for their creativity, imagination, and achievement in making significant breakthroughs in their fields.


The 6th Annual TDLC ALL-HANDS MEETING just concluded!
Date of event:

January 26-28, 2012

,

at the San Diego Supercomputer Center East on the UCSD campus in La Jolla, California

.


Face Maze program in the news!
UC San Diego has posted a news release about TDLC's Renewal:
Learning Center at UC San Diego Wins $18-Million Renewal


The TDLC News - November/December 2011 is now available. Please take a look at the latest TDLC news & events!


National Science Foundation EFRI Award: TDLC members Scott Makeig, Howard Poizner, and Terrence Sejnowski are collaborating with project leader Gert Cauwenberghs and colleague Kenneth Kreutz-Delgado on a project aimed at creating an innovative, non-invasive approach for rehabilitation of Parkinson's disease patients. The team, all from UC San Diego, recently received an NSF EFRI award for the project, which will use a combination of EEG sensor and force feedback motor control. For more information:
> About the NSF EFRI M3C program
> NSF news announcement



Videos of the third IMBES Biennial Conference
(June 2–4, 2011) are now available from the Science Network!


TDLC and the Reach for Tomorrow Program
TDLC, in partnership with the Reach for Tomorrow program, helps bring 50-75 at-risk middle and high school students from around the country to UC San Diego for one week every summer, where the students participate in activities that are designed to inspire them to pursue careers in Science, Technology, Engineering, and Math. Click here to view a video about the program and read more.


Early Interventions: Baby Brains May Signal Later Language Problems
An article in Scientific American features Dr. Benasich's research in their recent issue on "Building Better Brains." More


TDLC Boot Camp has been rescheduled for August 6-18, 2012.


TDLC trainee Dr. Nicholas Butko has been awarded the Jean Fort Dissertation Prize. A Fall 2010 Ph.D. graduate from the Department of Cognitive Science at UC San Diego, Dr. Butko's dissertation is entitled: Active Perception.
More


Videos from two recent conferences on music and the brain are available
on The Science Network:
Music, Science & Medicine Conference (at the New York Academy of Sciences)
Newark Workshop on Music, Brain and Education


TDLC's NSF Site Visit was May 12-13, 2011!
Location: The San Diego Supercomputer Building at UC San Diego. More


The Let's Face It! at Lochside Elementary School
During the week of April 11th-15th, the Let's Face It! programming and outreach team travelled to Lochside Elementary School (Victoria, B.C, Canada) to demo their new LFI! games as part of autism awareness week.
More


TDLC celebrated Brain Awareness Week (March 14-20, 2011) on March 19, 2011.
More


The Let's Face It! Face Camp at Arbutus Middle School
On March 8, 2011, the LFI! outreach team, coordinated by TDLC PI Jim Tanaka, planned a half-day Face Camp for students with special learning needs at Arbutus Middle School. The goal of the Face Camp was to emphasize social learning through a varitey of activities that help students interpret the social meaning of facial cues. More


TDLC investigator Gyorgy Buzsaki Is Co-Winner of Major European "Brain Prize"
Buzsaki shares prize of one million Euros with two other neuroscientists from his native Hungary. (March 4, 2011) More




Upcoming event: The third IMBES Biennial Conference
June 2–4, 2011 at the Catamaran Resort Hotel, San Diego, CA
Sponsored by: TDLC & Kavli Institute for Brain and Mind, UC San Diego
Description: The conference provides a forum to explore exciting new advances in the emerging field of Mind, Brain, and Education. Please click here to read an interview with TDLC's Hal Pashler, one of the Plenary speakers for the IMBES Conference.


TDLC Call for Project Proposals!
Given that the TDLC is being renewed for another 5 years, we are happy to announce the Annual Call for Project Proposals for years 6 and 7 of the Center. Please see the following documents:
Initiative priorities
Call for proposals
As in prior years, proposal requests will be uploaded to our administrative database. SUBMISSION DEADLINE: May 25, 2011. Network investigators are eligible to submit proposals and investigators affiliated with our center are welcome to collaborate on these proposals.


Osaka-UCSD Workshop 2011
March 15-16, 2011 - John Muir Room, Price Center East, UC San Diego.
This was the first joint workshop between researchers of UCSD's Temporal Dynamics of Learning Center and Osaka's Global Center of Excellence. The researchers exchanged the latest results of their work in areas such as computational neuroscience, humanoid robotics, human-brain interface, and learning technologies. The goal was to discuss and identify cutting edge research themes that the two centers may collaborate on in the near future. The workshop was open to the public.
Workshop Program: For more information about the workshop, please click here
Parking: For information about parking, please click here


The TDLC News - Feb/Mar 2011 is now available. Please take a look at the latest TDLC news & events!


TDLC investigator Isabel Gauthier is appointed Editor of The Journal of Experimental Psychology! An article about her appointment appears on the website of the American Psychological Association (Feb. 2011). For more information:
> American Psychological Association article
> Editorial


TDLC All Hands Meeting Videos now posted on The Science Network! (Feb 2011)


TDLC All Hands Meeting Posters: Poster Gallery now available here


Terrence Sejnowski elected to National Academy of Engineering!
Salk Institute professor and TDLC Co-Director Terry J. Sejnowski, Ph.D., has been elected a member of the National Academy of Engineering. Dr. Sejnowski is also a member of the National Academy of Sciences and the Institute of Medicine, making him one of only ten living individuals to have been elected to all three branches of the National Academies. Feb 8, 2011
UC San Diego's Division of Biological Sciences press release
Salk Institute press release


2011 Trainee Awards: The TDLC training committee has recently awarded small grants to support trainee research and collaboration. More


Inverted Faces are (Eventually) Processed Holistically
(Research Highlight, in press)

Collaborators: J. Richler, M. Mack, T. Palmeri & I. Gauthier, Vanderbilt University
Face inversion effects are used as evidence that faces are processed differently from objects. Nevertheless, there is debate about whether processing differences between upright and inverted faces are qualitative or quantitative. More


QnAs with Terrence J. Sejnowski (PNAS) - December 2010
This questions and answers session gives insight into TDLC co-Director Terry Sejnowski's research and life, answering such questions as how he initially became interested in machine learning, and how he believes using machines to model and emulate human behavior could make a difference in our lives. More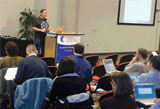 TDLC All-Hands Meeting 2011 - Date: January 28-29, 2011


Click here to read about TDLC's AHM Special Speaker Series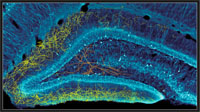 The New York Times story on the art of the brain includes a cover


image from TDLC member Gyorgy Buzsaki (Nov. 29, 2010)


> Read the article, "An Odyssey Through the



Brain, Illuminated by a Rainbow"


> See the image in the slideshow:



The Beautiful Mind


April Benasich and her lab are highlighted on the home page of the Rutgers website: Groundbreaking Neuroscience Research.

Salk scientists discover new target for MS
Findings from a study led by TDLC Co-Director Terrence J. Sejnowski and his team at the Salk Institute for Biological Studies "provide fresh insights into the mechanisms underlying MS and suggest a novel target for therapeutic intervention." For more information, please read the Salk Institute press release, Decoding the disease that perplexes: Salk scientists discover new target for MS ( October 25, 2010)



TDLC News - Nov/Dec 2010 is now available!

TDLC Trainees: Call for proposals
The TDLC Trainee Committee is issuing a call for proposals for small grants to fund research and related activities. For more information, please click here.



Computer games help autistic children read faces (Pittsburgh Post-Gazette, Sept. 2010)
Dr. Jim Tanaka and Marni Bartlett's collaborative work on a new version of Let's Face It! was recently featured in the Pittsburgh Post-Gazette



Rutgers University awarded NSF MRI Grant to build Neuroimaging Center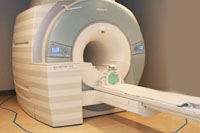 Rutgers University has just won an NSF Major Research Instrumentation Award to create a research-dedicated Neuroimaging center lead by Stephen J. Hanson with Bart Krekelberg and Mauricio Delgado. More


Decision making influences the neural dynamics associated with rewarded learning
Recently published in NeuroImage (Sept. 25, 2010)


From Lab To Classroom (Sept. 2010) -- The goal of gaining increased knowledge of how the brain learns andtranslating the scientific understanding into the classroom is a major tenet of TDLC, and just now the Social Interaction Network's Terry Jernigan is helping develop a more complete model of brain development and its role in education. The research project comes out of partnership with San Diego's High Tech Middle School ... More


TDLC's New REU Program (Sept. 2010): TDLC is starting a Research Experience for Undergraduates (REU) Site program at UC San Diego.The purpose of the program, which is funded by a grant from the National Science Foundation, is to train undergraduate students in the specific research areas of TDLC, including machine learning, cognitive science, psychology, and neuroscience. More


Howard Poizner and Team Awarded $4.5M ONR MURI Grant
Howard Poizner (PI, UCSD), and co-PI's Gary Lunch (UC Irvine) and Terry Sejnowski (Salk and UCSD), together with team leaders Hal Pashler, Sergei Gepshtein, Deborah Harrington, Tom Liu, Eric Hlagren, and Ralph Greenspan were recently awarded a $4.5M ONR MURI grant, with a $3M option period, to study the brain bases of unsupervised learning and training. (October 1, 2009). More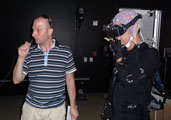 The Discovery Channel in Dr. Poizner's Lab (June 12, 2010)
The Discovery Channel filmed Howard Poizner and Gary Lynch in Dr. Poizner's lab on June 12, 2010, for a series called 'Curiosity: The Questions of Life,' on research of the future. The segment is on memory and will air in 2011. More


"Music, Science and Medicine" NYAS Conference (to be held March 25, 2011)
There is growing interest amongst TDLC scientists in the scientific study of music. Music is intrinsically temporal, integrating sensory, motor and affective systems in the brain. As such, it is an ideal way to integrate across TDLC networks and initiatives. Two TDLC PIs (Paula Tallal and Gyorgy Buzsaki) have been involved in organizing a New York Academy of Science conference on "Music, Science and Medicine", that will be held at the NYAS on March 25th, 2011. Anyone interested in this topic is welcomed to attend. For more information on the speakers and agenda for the meeting, to register or to submit a poster please see: www.nyas.org/musicscience.

TDLC helped to sponsor an event called The Ultimate Block Party. On October 3, 2010, the Bandshell area of New York's Central Park (72nd St. & 5th Ave.) became the main stage in an international event for families, educators and public figures to explore the real power of play with top architects, scientists, engineers, artists and inventors. Over 25 fun family play and learning activities were free and open to the public! There were hundreds of Imagination Playground Blocks for kids to play with at The Ultimate Block Party in Central Park, along with numerous other activities that emphasize the value and science of arts and play. (Click here to view the flier.)
For a YouTube video about the event: DID YOU KNOW? THE ULTIMATE BLOCK PARTY



The TDLC News - September 2010 is now available. Please take a look at the latest TDLC news & events!

All Hands Meeting 2010 videos are now posted!
Please take a look at our newly posted videos of Brains "R" Us 2010, the TDLC's All Hands Meeting 2010, and the TDLC's All Hands Meeting 2009.



TDLC Research Highlight: Music helps explain a paradox in research on faces
and Chinese characters (2010) More


RUBI in The New York Times (July 10, 2010)
TDLC investigator Javier Movellan is cited in The New York Times article, Students, Meet Your New Teacher, Mr. Robot. In the article, he discusses the RUBI project, which has been supported in part by the TDLC through the NSF Science of Learning Program. More...



In a recent article titled Reading Delays, in American School Board Journal, TDLC co-Directors Gary Cottrell and Paula Tallal discuss how time and timing impact the ability to learn to read, and how The Fast ForWord® Program can help students.



TDLC Research Highlight: Recognizing Images Using Fixations


(Research Highlight 2010) More


TDLC SITE VISIT ( June 21-23,2010). Click here for more information...



Infomax Workshop was held on May 24, 2010. The idea of maximizing information gain (Infomax) has appeared with different names in a wide range of fields. The workshop brought together world experts from apparently disparate fields but whose work uses information gain as a key concept. Click here to learn more about the workshop!

The Distinguished Educator Panel, a group that will form the nucleus of The Educator Network, met for an orientation meeting on April 26, 2010. More ...



When Will We Be Able to Build Brains Like Ours?
Sooner than you think -- and the race has lately caused a 'catfight' - By Terry Sejnowski (TDLC Co-Director) in Scientific American, April 27, 2010.



Salk scientist and TDLC Co-Director Terrence Sejnowski was elected to the National Academy of Sciences (April 27, 2010).
> UCSD Press Release
> Salk Institute Press Release



Enhancing facial expression recognition and production in children with autism
(May 2010 Research Highlight) More


A computer vision system automatically recognizes facial expressions of students during problem solving
(May 2010 Research Highlight) More


The Grand Challenges of Science: Robotics.
In January 2010, DISCOVER and the National Science Foundation presented a panel discussion at Carnegie Mellon University exploring the dynamic world of robotics. TDLC's Javier Movellan was one of four eminent roboticists on the panel. More



TDLC All-Hands Meeting 2010: Videos now posted on the Science Network website

Our Rich Cognitive Abilities - TDLC research highlight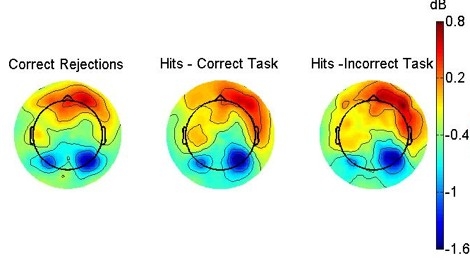 Cognitive neuroscience research often focuses on the functional role of specific brain regions. But of course performing the myriad of cognitive tasks that make us human actually requires interaction throughout our complex and dynamic neural networks. So a major question faced by cognitive neuroscientists is: How do the functionally specialized brain areas interact to perform rich cognitive abilities?
More...



Ah to be an Expert - new TDLC research highlight
(Tim Curran, University of Colorado)
It is generally accepted that being an expert improves our perceptual processes and also changes how quickly and successfully we learn and remember objects associated with our expertise. However, until now no systematic study had been performed to investigate just how perceptual expertise facilitates memory. More...



Visual Pathways Fine Tuned over Time
(Marlene Behrmann, Carnegie Mellon University)
In adolescents, activation in the ventral visual pathway for the category of "faces" appears at first glance to be adult-like; but, surprisingly, their recognition abilities for individual faces is actually still immature. More...

TDLC Trainees: A new postdoc position has opened at Rutgers University - Newark in New Jersey: Cognitive Neuroscience of Learning, Memory & Decision Making.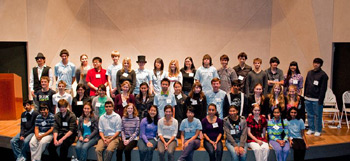 TDLC is proud to be a co-sponsor of the San Diego Brain Bee
The San Diego Brain Bee is a neuroscience competition that is designed to teach high school students about the brain. TDLC Co-Director Andrea Chiba was one of the judges. Please click here for more information about the event!

2010 Trainee Awards (January 2010)
The TDLC training committee has recently awarded small grants to support trainee research and collaboration. Click here to see a list of awardees and funded projects.