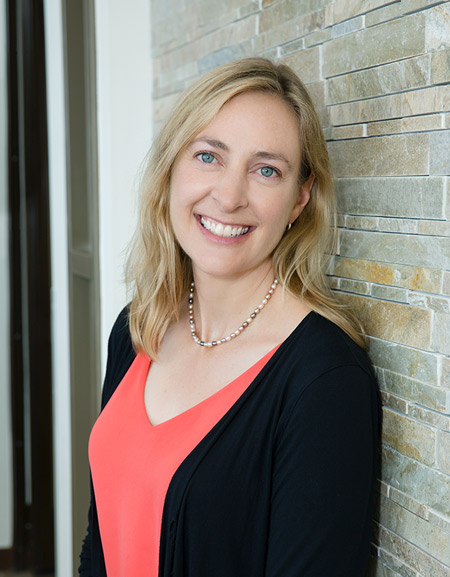 Assistant Research Scientist, INC, UC San Diego



Where were you born and raised?
I was born in State College, Pennsylvania, in the shadow of the Nittany Lion. I was raised in a coal mining region, not much more than an hour from Penn State but also a world away. There were not many intellectual pursuits available, which was partly why I chose to move two hours southeast to Philadelphia for college.

What is the one piece of advice you would give your younger self?
Stop worrying about what other people think of you.

Describe the moment when you knew you had to go into science?
Ironically, I was in a work-study position in a lab in college that was seeking to identify the target to cure infant diarrhea, which kills many babies worldwide. I was literally pipetting tiny pieces of feces onto little plates when it hit me that I could be the one to find the virus that caused a large percentage of infant diarrhea cases. Soon after, I alerted my advisors I was no longer premed.

Describe an aha moment you've had in the lab?
We use eye movements to play video games. This type of game is called gaze-contingent, as opposed to mouse- or touch-contingent. Our plan was to use these games to train a specific type of orienting attention that is typically deficient in autism spectrum disorders. However, after developing the games, we realized that playing a game with your eyes – which move approximately four times per second – is incredibly demanding in terms of focus. These games could be used for a much broader array of attention challenges. We continue with the basic research to learn more about the nuances of training attention performance, but are also starting a company to help get these to people who could benefit.

What is one significant advance TDLC research has brought to the science of learning?
One unique thing that came out of the TDLC was the collaboration between scientists and teachers to test how spacing effects can actually be used in the classroom. The results were impressive, and I began using spaced testing in my own teaching.

What do you hope to accomplish in the next seven years?
Linked advances in motion sensing devices and machine learning will allow us to deliver tailored and adaptive cognitive and motor therapeutics at home. Through the Center for Neurogaming Technology at the Qualcomm Institute @ UC San Diego, we are developing new and engaging ways to ameliorate a broad range of disorders, including attention deficits, anxiety symptoms and poor balance skills.

We approach each intervention by combining an understanding of specific neural mechanisms with technology that allows us to engage those mechanisms. In the next seven years, I expect our games, which train selected aspects of cognition and movement, will be broadly available to support individuals with ASD and ADHD and their families.


What is your favorite TDLC value?
The transdisciplinary nature of interactions in the TDLC fundamentally changed the way I approach research problems. When I consider a particular problem, I find myself thinking about that problem through the different lenses my colleagues bring from their own disciplines.



Leanne Chukoskie is an assistant research scientist in the Institute for Neural Computation at UCSD. For her PhD, she studied the neural mechanisms of motion perception during eye movements at NYU.