TDLC Boot Camp 2015


TDLC's Boot Camp just wrapped up (August 10-22, 2015). It was a full-time, two-week program with lectures and lab training the first week, and an intensive weeklong research project the second week.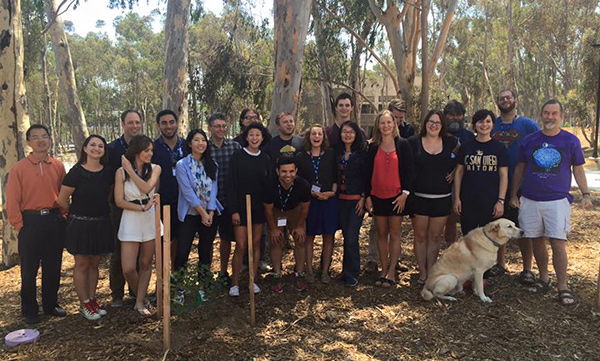 This year, nineteen students participated -- five undergrads, eleven graduate students, one post doc, and two visiting scholars. The participants came from a wide range of backgrounds, with nine students from the field of psychology or cognitive science, eight with a background in engineering or computer science, one in neuro/imaging, and one in computational neuroscience. Participants were also geographically diverse - travelling from as far away as Israel and Australia. The goal of Boot Camp was to provide Center fellows with training in the broad research agenda of the Center, offering background in each network's research as well as instruction in modeling and touring the MEG facility. To see their schedule, click here!
Below are some photos of Boot Camp, which was not without it's fun and games; From awkward suite shower pairings to a day at the Zoo, stargazing at meteroshowers atop rental vans somewhere at Camp Cuayamaca, and romps in shark infested waters in La Jolla, the fun-seeking TDLC Boot Campers each found their niche here in San Diego.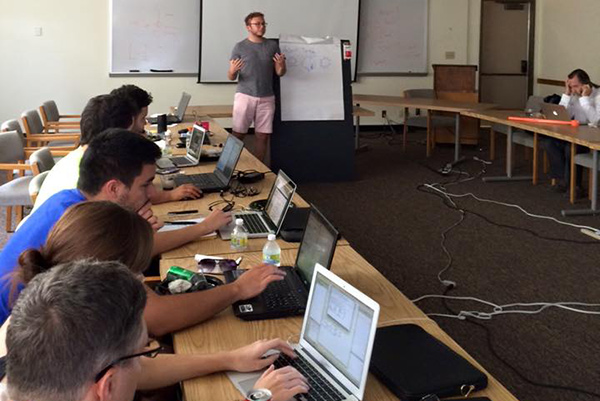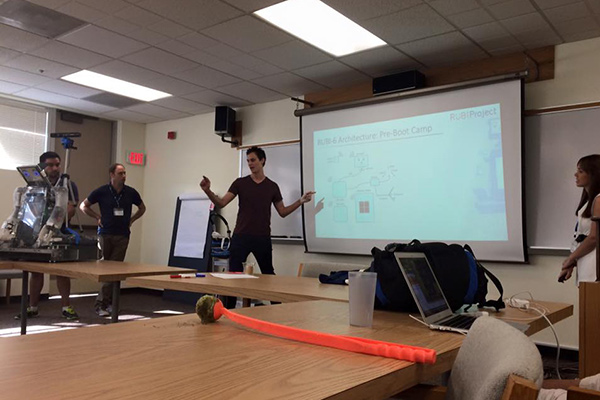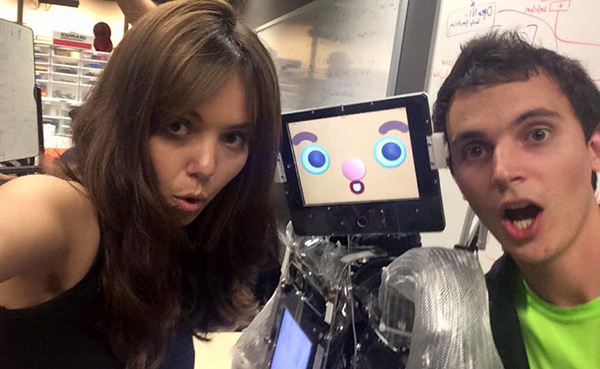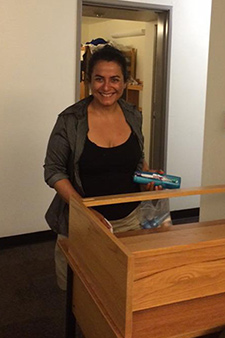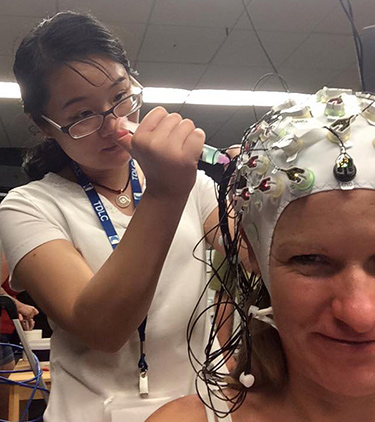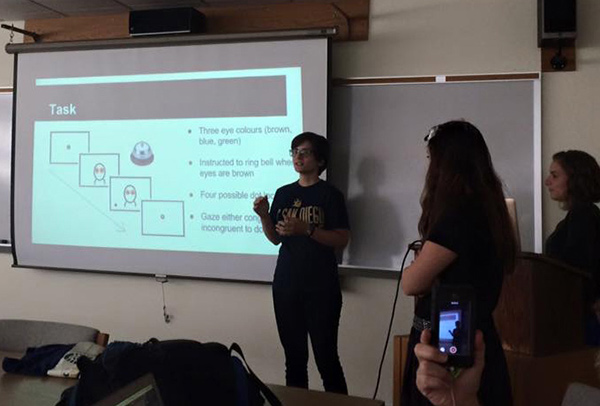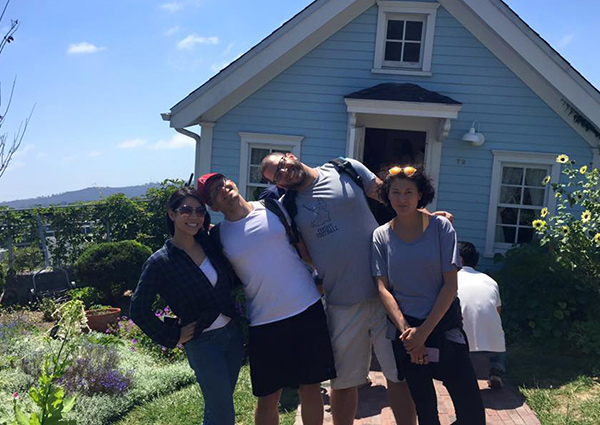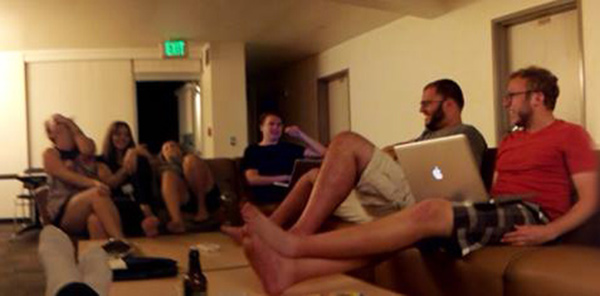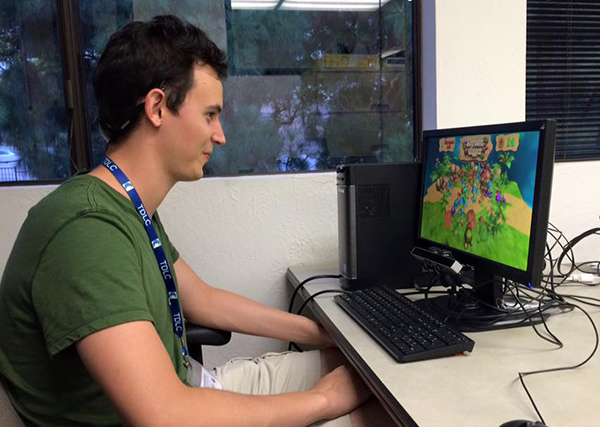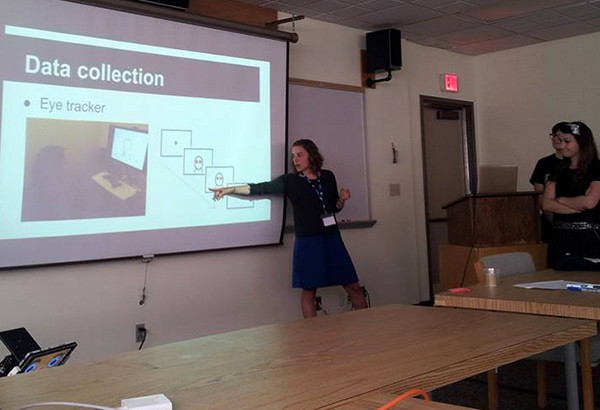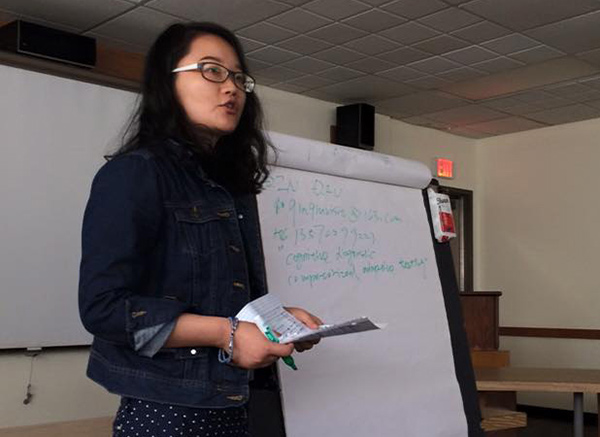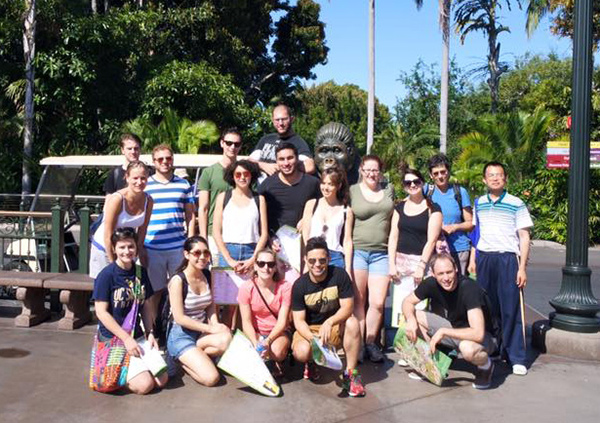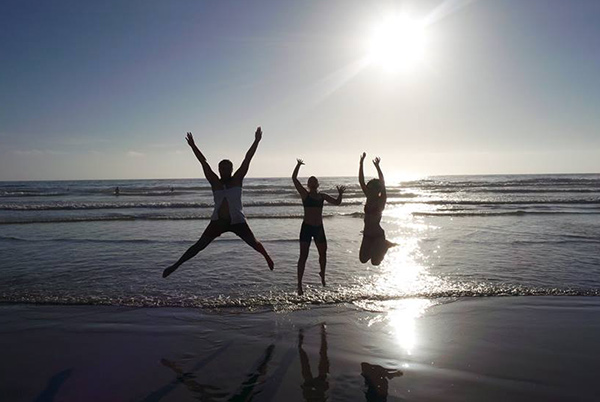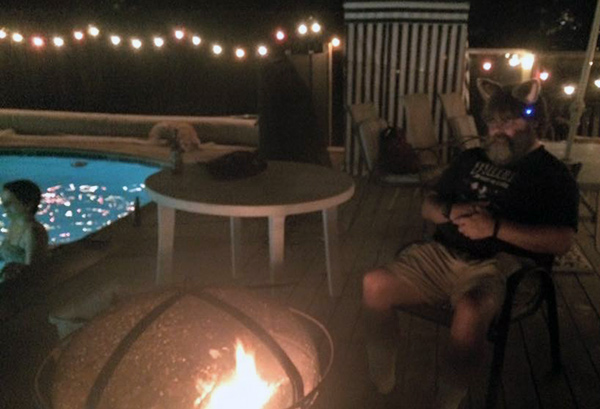 ---