Congressional Briefings on the Science of Learning

On June 24, 2015, TDLC Co-Director Andrea Chiba and Project Scientist Alex Khalil traveled to Washington, D.C. to lead a Congressional Briefing on the Science of Learning, along with representatives from the five other Science of Learning Centers (SLCs) (View invite). Following that visit, TDLC received a visit from Congressional Staff on Sept. 2, 2015. Four members of Congressional Staff and a member of the National Science Foundation (NSF) toured various NSF-funded projects at UC San Diego. Drs. Chiba, Cottrell, Sejnowski, Poizner, Bartlett, Tallal, Forster, Khalil, Minces, and Snider participated in their tour of TDLC (click here for agenda). Other Science of Learning Directors Patricia Kuhl (University of Washington), Nora Newcombe (Temple University) and Barbara Shinn-Cunningham (Boston University) also presented results from their research in order to raise awareness of the importance of SLC work.
Due to the visit in September, Dr. Paula Tallal was invited to testify before the Committee on Science, Space and Technology for the U.S. House of Representatives on H.R. Bill 3033, the READ Act. In her oral and written reports, she highlighted the Science of Learning Centers (SLCs), specifically suggesting that NSF develop mechanisms to capitalize on the advances from the SLCs. (Video of testimony, Dr. Tallal begins at 1 hr 32 min mark).

Dr. Terrence Sejnowski Receives Swartz Prize for Theoretical and Computational Neuroscience

The Society for Neuroscience (SfN) awarded the Swartz Prize for Theoretical and Computational Neuroscience to TDLC Co-Director Dr. Terrence Sejnowski. The award recognizes an individual who has "produced a significant cumulative contribution to theoretical models or computational methods in neuroscience." More

---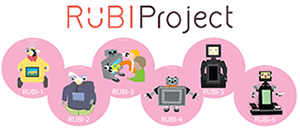 RUBI Project
Goes International!

In August 2015, the RUBI Project team at the Machine Perception Lab (MP Lab) at UC San Diego hosted researchers from Australia and Israel to roll out the Global RUBI-PAL (Perception, Action and Learning) effort. The team in Australia, led by TDLC Investigator Dr. Janet Wiles, already kicked off RUBI-Oz on July 1st, and is interested in the social dynamics of learning, asking similar questions with their other robot project iRat (intelligent Rat animat technology). iRat research is in collaboration with TDLC Co-Director Dr. Andrea Chiba. The team in Israel, located at ABC Robotics at the Ben-Gurion Univ. of the Negev, is interested in developing a RUBI-PAL platform to study assistive robotics/physiotherapy. MP Lab's RUBI-5 is also currently in the Seattle lab of Dr. Patricia Khul, Director of the University of Washington's NSF Science of Learning Center (LIFE). Such multidisciplinary collaboration is invaluable: The RUBI-PAL framework provides rich collaborative opportunities for robotic labs that are interested in development of robotic platforms, and also for research labs where RUBI prototypes can be deployed in learning studies. "This creates a richer conversation," explains Deborah Forster, who currently leads the RUBI Project at UC San Diego, while RUBI's founder and TDLC Investigator Dr. Javier Movellan is at Emotient. Currently RUBI & iRat project are also collaborating with the Bioinspired Robotics and Design Lab, led by Dr. Michael T. Tolley from MEA Department, to explore the integration of soft robotic components to augment interactivity in these platforms. (Logo by Scott Blair at Calit2; RUBI labels by Theresa Lee, TDLC REU Student)

---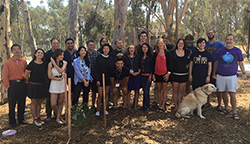 TDLC's Boot Camp 2015 recently wrapped up!

Boot Camp 2015 was a full-time, two-week program with lectures and lab training the first week, and an intensive weeklong research project the second week.

This year, nineteen students participated -- five undergrads, eleven graduate students, one post doc, and two visiting scholars. The participants came from a wide range of backgrounds, with nine students from the field of psychology or cognitive science, eight with a background in engineering or computer science, one in neuro/imaging, and one in computational neuroscience. Participants were also geographically diverse - traveling from as far away as Israel and Australia. More

---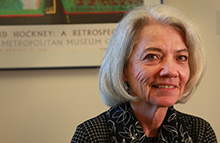 UCSD to lead study of 10,000 adolescents (SD U-T, 9/30/15)

TDLC's Dr. Terry Jernigan will help coordinate the Adolescent Brain Cognitive Development project
The study is one of the largest ever done on the brains of adolescents, hoping to figure out why some youngsters lead healthy lives while others develop substance abuse problems and mental health disorders. More

Additional article

---

Dr. John Iversen to Present TEDx Talk
TDLC's Dr. Iversen will present a TEDx talk on October 17, 2015, at Symphony Hall in San Diego. He will discuss the SIMPHONY project, an "ambitious collaborative longitudinal study of the impact of music training on brain and behavioral development." To learn more, click here

---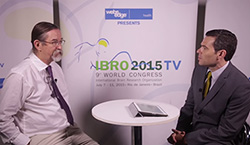 Dr. Cottrell Interviewed During IBRO 2015
The 9th International Brain Research Organization (IBRO) World Congress on Neuroscience was held from July 7-11, 2015, in Rio de Janeiro, Brazil. TDLC's Dr. Gary Cottrell was interviewed by IBRO TV 2015 about the Mini-Symposium he organized on Music as a window into the brain. Click here to watch the interview!


---
---
Former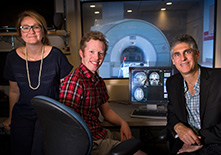 TDLC Trainee Sophie Lebrecht, Ph.D., and TDLC investigator Michael Tarr, Ph.D., in the news:

Neon Awarded as Technology Pioneer by World Economic Forum
Neon, founded in 2012, offers proprietary technology that combines "neuroscience and machine learning to understand how the human brain responds to images and how that response translates to increased audience engagement." The company was selected as a 2016 World Economic Forum Technology Pioneer. Dr. Lebrecht is CEO of Neon, while Dr. Tarr is co-founder of the company. More

---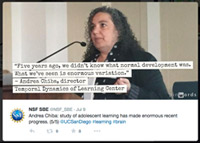 Dr. Andrea Chiba featured in a recent National Science Foundation Tweet:

NSF SBC wrote: Andrea Chiba: study of adolescent learning has made enormous recent progress. (5/5) @UCSanDiego #learning #brain
Dr. Chiba: "Five years ago, we didn't know what normal development was. What we've seen is enormous variation." She explains, "We have a one-size-fits-all educational system in the face of an extremely varied course of development."

---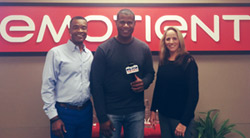 Ken Denman and Dr. Marni Bartlett Interviewed on KUSI News (6/30/15)

Ken Denman (President and CEO of Emotient) and Dr. Marni Bartlett (Founder and Lead Scientist at Emotient) were interviewed on KUSI News!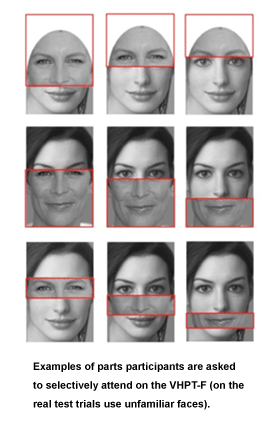 A New Test for Individual Differences Research in Face Recognition
Researchers in the NSF-sponsored Temporal Dynamics of Learning Center have developed a new task for measuring individual differences in holistic face processing, The Vanderbilt Holistic Face Processing Test (VHPT-F). Click here to read more about this and other TDLC 2014-2015 Highlights

---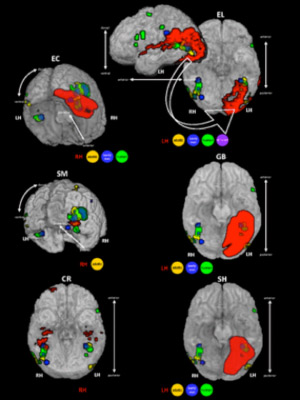 Brain Research Shows Different Pathways Are Responsible for Person and Movement Recognition
Researchers from University College London (UCL), Carnegie Mellon University and UC San Diego have found that the ability to understand different movements, such as walking and jumping, engages different brain mechanisms from those that are used to recognize who is initiating the action (Gilaie-Dotan, S., Saygin, A.P., Lorenzi, L.J., Rees,G. and Behrmann, M). Click here to read more about this and other TDLC 2014-2015 Highlights

---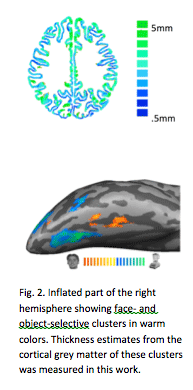 Cortical Thickness in Fusiform Face Area Predicts Face and Object Recognition Performance
New research from a team of researchers at Vanderbilt University, part of the Temporal Dynamics Learning Center supported by NSF, used functional magnetic resonance imaging (fMRI) to study the structural correlates of face and object recognition ability. Click here to read more about this and other TDLC 2014-2015 Highlights

---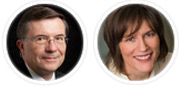 TDLC's First MOOC Yields a Staggering Number of Students on Coursera!
TDLC's Dr. Terry Sejnowski and Visiting Scholar Dr. Barbara Oakley have put together a Massive Online Open Course (MOOC) for Coursera on "Learning How to Learn: Powerful mental tools to help you master tough subjects." Click here to read more about this and other TDLC 2014-2015 Highlights


This message was sent from:
The Temporal Dynamics of Learning Center (TDLC.UCSD.EDU)
University of California, San Diego, 9500 Gilman Drive, La Jolla, CA 92093
To learn more about TDLC, please visit us on the web at: TDLC.UCSD.EDU
Please contact webmaster@tdlc.ucsd.edu to unsubscribe.
TDLC is a Science of Learning Center (SLC), one of six SLCs funded by the National Science Foundation. NSF grant #SBE-0542013






October 2015
Contact Us
TDLC Website
About TDLC

Upcoming Events



Dr. Iversen TEDx talk
Date: Oct. 17, 2015
Symphony Hall, San Diego



TDLC All Hands Meeting, Dates: Jan. 22-23, 2016,
with Fellows Retreat on Jan. 21, 2016
UCSD, San Diego, CA



Dart NeuroScience - TDLC Seminar Series
Check out our new
2015-2016 Schedule!
More

Recent Forum Topic:
The Science of 'Inside Out'
Two neuroscientists who were consultants on the new film "Inside Out" wrote an interesting piece in the New York Times on the film "Inside Out," which deals with how emotions in an 11 year old pre-teen take control of her life as she moves from one part of the country to another. (7/3/15)
More


Repetition during training harms learning in autism
The research team was headed by Dr. Marlene Behrmann (Autism Daily Newscast, 10/9/15), More



Scientists Create 'Old' Brain Cells From Patients' Skin
Dr. Fred Gage is senior author of the study. (Newsweek, 10/8/15), More



Babies Time Their Adorable Smiles to Manipulate Adults
Dr. Javier Movellan featured (Smithsonian.com, 9/30/15), More



Demo Traction: This start-up can read your poker face
Emotient in the news
(ComputerWorld, 9/16/15). More



Scientists Home in on Origin of Human, Chimpanzee Facial Differences
TDLC's Dr. Gage is co-author of the study.
(9/11/15)
More Publication



Fred Gage's unending exploration of the brain (SD Union Tribune, 9/8/15)
Dr. Fred Gage discusses adult neurogenesis.
More



Brain Inspired Computing: Memristors Empower Spiking Neurons with Stochasticity
Dr. Gert Cauwenberghs
is a co-author of the study (8/12/15)
Article Journal



Receptors in brain linked to schizophrenia, autism
Dr. Sejnowski featured.
(Salk Institute, 8/11/15)
More



Emotion-Reading Technology First And Only To Analyze Audience Reactions To Republican Presidential Primary Debate (8/7/15)
(link not available)



Neon Awarded as Technology Pioneer by World Economic Forum
Former TDLC Trainee Sophie Lebrecht, Ph.D., and TDLC investigator Michael Tarr, Ph.D.,
featured. More



The same genes appear to influence maths and language ability, study shows
Great at English but terrible at maths? Blame your environment, not your natural ability. (7/27/15) More



A New Wrinkle: Geometry of Brain's Outer Surface Correlates With Genetic Heritage (UC San Diego Newsroom)
TDLC's Dr. Terry Jernigan is a co-author of the study. More
Publication: Modeling the 3D Geometry of the Cortical Surface with Genetic Ancestry (Current Biology, 7/9/15)



Fast ForWord In Schools - A Groundbreaking Pilot Program (7/9/15)
Treatment center Mind Matters collaborated with the Vallecito Unified School District to bring the computer-based reading intervention Fast ForWord (co-developed by TDLC's Dr. Paula Tallal) to Hazel Fischer Elementary and Michelson Elementary. More



Retrosplenial cortex maps the conjunction of internal and external spaces (Nature Neuroscience, 7/6/15)
Features UC San Diego cognitive scientist Dr. Douglas Nitz and graduate student Andrew Alexander.
More
(Also, see UC San Diego article below)



Researchers ID 'Conjunction Junction' for Brain's Navigation Function
Cell study shows retrosplenial cortex is critical interface for mental mapping and way-finding (UC San Diego News Center, 7/9/15). More





Most of our brain cells aren't neurons

Neurons make up only about 10 percent of our brain cells. The other 90 percent, which account for about half the brain's weight, are called glia, which means "glue" in Greek.

Recent research has shown that glia have many roles, including mopping up excess neurotransmitters, providing immune protection, and promoting and modulating synapse growth and function.

More (see fact #6). More on the different types of Glia cells

(*reference: LiveScience and Neuroscience 2nd edition)