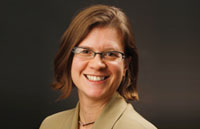 TDLC investigator Isabel Gauthier is appointed Editor of The Journal of Experimental Psychology

Isabel Gauthier, a cognitive psychologist at Vanderbilt University, began accepting submissions to Journal of Experimental Psychology: General® in January and will take over next year.
Dr. Gauthier has always had a passion for editing. She is co-author of many articles, including two recent studies about face processing: Inverted Faces are (Eventually) Processed Holistically and Holistic Processing Predicts Face Recognition. An article about her appointment appears on the website of the American Psychological Association (Feb. 2011). Read the article!


TDLC investigator Gyorgy Buzsaki Is Co-Winner of Major European "Brain Prize"
(March 4, 2011)

Rutgers Board of Governors Distinguished Professor of Neuroscience, Dr. Gyorgy Buzsaki, has received the Grete Lundbeck European Brain Research Foundation's award, also called "The Brain Prize," along with two other Hungarian scientists, Tamas Freund and Peter Somogyi. The award recognizes "their wide-ranging, technically and conceptually brilliant research on the functional organization of neuronal circuits in the cerebral cortex, especially in the hippocampus, a region that is crucial for certain forms of memory." More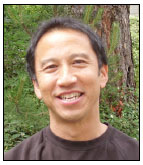 LET'S FACE IT! (LFI!)
TDLC Collaboration:
Let's Face It! and CERT
Research shows that children with autism have problems recognizing faces and understanding facial expressions. TDLC investigator Jim Tanaka and his team at the University of Victoria, British Columbia, have developed the The Let's Face It! (LFI!) program to help autistic children with face processing. The curriculum combines the latest scientific research and advances in computer technology. Now, the LFI! project is collaborating with TDLC investigator Marni Bartlett and her team to integrate the Let's Face It! (LFI!) program with UCSD's Computer Expression Recognition Toolbox (CERT). Please click here for more info about the collaboration.
LFI! at Lochside Elementary School & Arbutus Middle School - 2011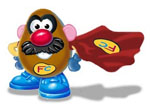 During the week of April 11th-15th, the Let's Face It! programming and outreach team travelled to Lochside Elementary School (Victoria, B.C, Canada) to demo their new LFI! games as part of autism awareness week.
A month earlier, on March 8, 2011, the Let's Face It! Outreach Team, coordinated by TDLC PI Dr. Jim Tanaka (from the University of Victoria) planned a half-day Face Camp for students with special learning needs at Arbutus Middle School. The goal of the Face Camp was to emphasize social learning through a variety of activities that help students interpret the social meaning of facial cues. More

---
Educators Network Stages Lively Event

TDLC's Educators Network recently staged a unique event, thanks to network leader Doris Alvarez. Every year the Dana Foundation http://www.dana.org/ sponsors a global campaign to increase public awareness of the progress in brain research. And Brain Awareness Week, March 14-20, seemed the perfect occasion for local area educators to hear more about the brain and to observe, or even participate in, science demonstrations by UC San Diego's TDLC scientists.

---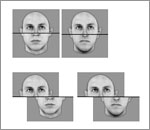 Patients with congenital face blindness outperform controls on face perception test
Manuscript under review (2011), Neuropsychologia
Collaborators: Avidan, Tanzer & Behrmann

Individuals born with face-blindness (congenital prosopagnosia), while impaired at recognizing familiar faces and even making perceptual judgments about whether two unknown faces are the same or different, are better than matched controls at detecting similarities/differences between parts of two faces in a composite face comparison task.

---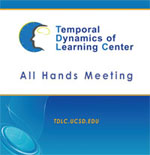 The TDLC All Hands Meeting 2011 Videos
are now available on The Science Network (TSN) website! Over twenty talks are posted, including those by keynote speakers:

Terry Sejnowski from the Salk Institute (Energy, oscillations and schizophrenia: Fast times for fast spiking interneurons)


Marco Herrera-Valdez from Arizona State University (Emergence and spontaneous reactivation of neural traces), and


Gyorgi Buzsaki from Rutgers (Self-organized Assembly Sequences Support Cognition).

To see all of the videos: Please click here.

---

ABC News Features UCSD Researcher's Brain Monitoring Technology

ABC News, KPBS, and UCSD TV have all recently featured new brain-computer interface (BCI) technology developed by Dr. Tzyy-Ping Jung of the Institute for Neural Computation, an advanced representative of a new and fast-advancing generation of mobile, wireless brain activity monitoring systems. More

---

TDLC trainee Dr. Nicholas Butko has been awarded the Jean Fort Dissertation Prize. A Fall 2010 Ph.D. graduate from the Department of Cognitive Science at UC San Diego, Dr. Butko's dissertation is entitled: Active Perception.

---
TDLC's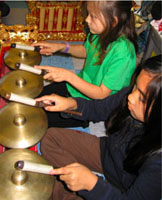 The Gamelan Project has a new website

Of all the world's musical cultures, that of the Balinese—featuring a variety of pitched percussion orchestras known as "gamelan"—seems to value and emphasize ensemble synchrony most highly. Teaching this music to American elementary school children for ten years, TDLC's ethnomusicologist Alexander Khalil observed that ability to synchronize in an ensemble setting—regardless of other musical abilities—seemed to correlate strongly with ability to "pay attention" or maintain focus not only in music class but in other areas as well.
For more information ab out the project, please check out the new website for The Gamelan Project here!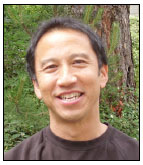 Featured Scientist:
Jim Tanaka, Professor, University of Victoria
Email: jtanaka@uvic.ca
TDLC Member, Perceptual Expertise Network

What is "The LFI! Hierarchical Model of Facial Processing" and how does the Let's Face It! program help autistic children with the different domains of this model?

The LFI! model breaks down face processing into three sequential, inter-connected skill domains. According to the model, facial processing begins with the ability to attend to faces over other objects in the visual environment (Domain I). Once attention is directed to the face, information about the person's identity and their emotional state (Domain II) is acquired. Finally, identity and expression are key components for understanding facial cues in a social context (Domain III).

We apply this simple model to better understand and improve the face processing skills of children with autism who sometimes struggle to recognize the identity and expression of a face. Following the model, we designed the Let's Face It! computer program that guides the child through a series of exercises emphasizing attention to faces, recognition of facial identity and emotion and understanding the meaning of facial cues in a social context. In a recent randomized clinical trial published in the Journal of Child Psychiatry and Psychology (Tanaka et al., 2010), we found that children who played the Let's Face It! program for a minimum of 20 hours showed small, but consistent gains in their ability to use eye information in face recognition. The Let's Face It! program can be downloaded free-of-charge from our website.

At the TDLC, we have joined forces with Dr. Marni Bartlett and the Machine Perception Lab at UCSD. Using their state-of-the-art Computer Expression Recognition Toolbox, we have the opportunity to create exciting, interactive games that interpret facial expressions in real time via webcam input. In SmileMaze, for example, the player overcomes obstacles in a labyrinth by producing smiles that are registered on the Smile-o-Meter. In Face-Face-Revolution, the player mimics a facial expression in synchrony to a disco beat. With these technological innovations, we hope to develop new treatments in autism that make the giant leap from the computer screen to the real world of social engagement. For more information, please see the Let's Face It! website

This message was sent from:
The Temporal Dynamics of Learning Center (TDLC.UCSD.EDU)
University of California, San Diego, 9500 Gilman Drive, La Jolla, CA 92093
To learn more about TDLC, please visit us on the web at: TDLC.UCSD.EDU
Please contact webmaster@tdlc.ucsd.edu to unsubscribe.
TDLC is a Science of Learning Center (SLC), one of six SLCs funded by the National Science Foundation. NSF grant #SBE-0542013



August 2011
Contact Us
TDLC Website
About TDLC

Recent Events



NSF Site Visit
May 12-13, 2011




The third IMBES
Biennial Conference
June 2-4, 2011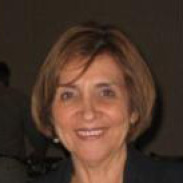 TDLC's The Educator Network


TDLC celebrated Brain Awareness Week - March 19, 2011

TDLC's Educators Network recently staged a unique event, thanks to network leader Doris Alvarez. The Dana Foundation sponsors an annual Brain Awareness Week, a global campaign to increase public awareness about the progress of brain research.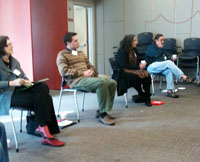 This year, members of TDLC's Educator Network's Distinguished Educator Panel invited guests from their respective schools to hear Andrea Chiba discuss The Science of Learning and participate in various laboratory demonstrations!

Thinking Away the Pain: Meditation as cheap, self-administered morphine
Scientists are finding that chronic pain often comes from the brain, not the body: it's a learned perception of pain. Based on this new understanding, they are using new therapeutic approaches that focus on altering the ways in which we perceive the pain itself.
(The Wall Street Journal, July 9, 2011)
Read more




Brain Calisthenics for Abstract Ideas (The New York Times, June 6, 2011) Read more


Scientists aim to develop prostheses with sense of touch (Los Angeles Times, June 6, 2011) Read more


"Twinkle, Twinkle Little Star" is Brain Therapy for Gabrielle Giffords(The Telegraph)
Read more


Brain Waves Create Internal Map of Our Surroundings(Science, 2011)
Electrical oscillations (rhythmic wave activity) in the brain may play an important role in our ability to navigate through the physical world and store memories based on this experience, according to a study at the University of California, San Diego.
Read more


To Tug Hearts, Music First Must Tickle the Neurons
(Science, 2011)
Read more


Embarrassed? Blame Your Brain (Live Science, 2011)
Read more


Scientists find way to map brain's complexity
Study of neural linkages in mouse visual cortex ushers in the age of
'connectomics' (Reuters 2011).
Read more


Brain Scans May Predict Alzheimer's in Some
More


This is Your Brain on Art - Can neuroscience explain art?
V.S. Ramachandran, Director of the Center for Brain and Cognition at UC San Diego, examines art and neuroscience in his most recent book, The Tell-Tale Brain. More
Ramachandran interview on TSN


New Insight into Old Memories
Scientists have found a way to revive old memories in rats by increasing an enzyme called PKMzeta in their brains.
(TIME Healthland, 2011) More





THE AGING BRAIN

"Studies of people who have died contradict
the popular belief that
adults lose an enormous number of neurons every day. In fact, many areas of the brain, primarily
in the cortex, maintain
most of their neurons."
More


(reference: Brain Facts (published by SfN - Society for Neuroscience)