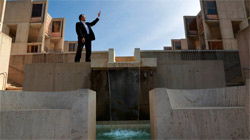 TDLC Investigators Featured in a Special Report in the San Diego Union Tribune: The Wonders of Your Brain

U-T reporter Gary Robbins interviewed Drs. Terry Sejnowski, Andrea Chiba, Fred Gage, Howard Poizner, Terry Jernigan, and Jeff Elman:
Dr. Chiba
Dr. Sejnowski: Tune-ups for your Ferrari of a Brain
Dr. Poizner (interview on page 2)
Dr. Jernigan: Becoming a better you: the 30s, 40s
Also: How does your brain work? We're learning:
What we know, what's suspected, and what might be learned about the human brain
(U-T San Diego 4/2/15, Photo of Dr. Sejnowski, credit Peggy Peatti)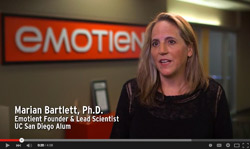 Emotient Video Created by UC San Diego's Technology Transfer Office
UC San Diego's Technology Transfer Office has created a video that highlights private industry partner, Emotient, and their facial expression recognition software. The company, started by TDLC's Drs. Marni Bartlett, Javier Movellan, and Gwen Littlewort, emerged out of the University's multidisciplinary environment that enables this type of innovation. Watch the video! In addition, Emotient was recently granted a patent to automate facial expression analytics.


---

Congressional Briefing on the Science of Learning
TDLC Co-Director Andrea Chiba and Project Scientist Alex Khalil will go to Washington, D.C. to co-host a Congressional Briefing on the Science of Learning, on June 24, 2015. Other Science of Learning Directors Patricia Kuhl (University of Washington), Nora Newcombe (Temple University) and Barbara Shinn-Cunningham (Boston University) will also present results from the research in order to raise awareness of the importance of this research. The event is co-sponsored by Congressional Representative Chaka Fattah of the 2nd district of Pennsylvania. Fattah is a ranking member of the Subcommittee on Commerce, Justice, Science and Related Agencies. View invite

---

TDLC Awards!
Isabel Gauthier Named 2015 Southeastern Conference (SEC) Professor of the Year!
This award is given annually to one SEC faculty member whose "record of teaching, research and scholarship places him or her among the elite in higher education." she is also a recipient of the 2015 SEC Faculty Achievement Award (4/29/15) More


TDLC's Marlene Behrmann Elected To National Academy of Sciences (NAS)!
Dr. Behrmann is the first female scientist from Carnegie Mellon University to be elected to the NAS. (4/28/15) More



Board of Governors Appoints April A. Benasich First Holder of The Elizabeth H. Solomon Endowed Chair in Developmental Cognitive Neuroscience (2/3/15) More




TDLC Investigator Dr. Robert Clark Wins Vizzie Award
Dr. Clark recently received an 'Expert's Choice' Vizzie Award in the Posters and Graphics category for his poster titled "Hippocampal Neurons." The Vizzie awards "mark completion of the first NSF and Popular Science challenge collaboration that celebrates the use of visual media to clearly and accessibly communicate scientific data and research." More




TDLC Research Experience for Undergraduates (REU) student, Parker Cohn, won first place in the San Diego Social Innovation Challenge 2015 with his H2gO water purification project! Learn more about his project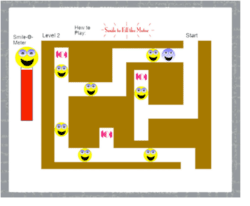 Teaching Emotional Skills to Children with Autism
TDLC's Jim Tanaka at the University of Victoria is partnering with Marni Bartlett at the University of Victoria to create an exciting, innovative software game to help children with autism spectrum with their facial emotions using a state-of-the-art computer technology, Emotient Analytics. Click here to read more about this and other TDLC 2014-2015 Highlights

---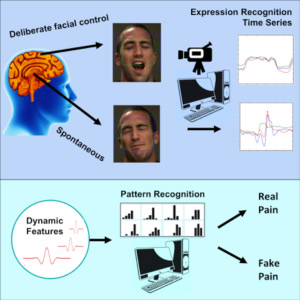 Using Automated Facial Expression Recognition Technology to Distinguish Between Cortical and Subcortical Facial Motor Control
Researchers at UC San Diego, University at Buffalo, and University of Toronto, have developed a computer vision system that distinguishes faked from genuine facial expressions of pain. The system outperformed human observers, who had at most a 55 percent success rate, even with training, whereas a computer vision and pattern recognition system was accurate about 85 percent of the time.
Click here to read more about this and other TDLC 2014-2015 Highlights

---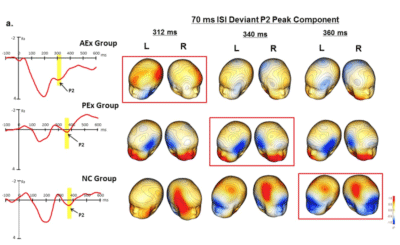 Plasticity in Developing Brain:
Active Auditory Exposure Impacts Prelinguistic Acoustic Mapping
Researchers at the Infancy Studies Laboratory at the Center for Molecular and Behavioral Neuroscience, using a series of 8-10 minute experimental sessions with babies ages four to seven months, discovered a way to help them organize the brain pathways that will help them perceive language. Click here to read more about this and other TDLC 2014-2015 Highlights


This message was sent from:
The Temporal Dynamics of Learning Center (TDLC.UCSD.EDU)
University of California, San Diego, 9500 Gilman Drive, La Jolla, CA 92093
To learn more about TDLC, please visit us on the web at: TDLC.UCSD.EDU
Please contact webmaster@tdlc.ucsd.edu to unsubscribe.
TDLC is a Science of Learning Center (SLC), one of six SLCs funded by the National Science Foundation. NSF grant #SBE-0542013






June 2015
Recent Forum Topic:
How much math, science homework is too much?
Researchers from the University of Oviedo in Spain looked at performance of over 7,000 students in public, state-subsidized and private school students in Northern Spain analyzing their math- science homework practices: How often, how much time and whether they had help. They found interesting survey results. More


Genome-controlling map made; Epigenetic map may help diagnose disease characteristics
TDLC scientist Dr. Terry Sejnowski is a co-author of the study. (U-T San Diego, 6/1/15) More



Software "Reads" Kids' Expressions to Measure Pain Levels (UC San Diego School of Medicine, 5/31/15)
TDLC's Marni Bartlett, Ph.D. is a co-author of the study. More



The schizophrenia mosaic: U-M team receives $3.8M grant to study genetic differences
A group of scientists at U-M, in collaboration with researchers at the Lieber Institute for Brain Development and the Salk Institute (headed by TDLC's Fred Gage, Ph.D.) will study "mosaicism" in schizophrenia.
(5/29/15) More



Emotient Granted Patent to Automate Facial Expression Analytics
(PR Newswire, 5/21/15) More



Family income, parental education and brain structure in children and adolescents
Investigators from nine universities (including TDLC's Dr. Terry Jernigan) reported correlative links between family income and brain structure
(Nature Neuroscience, 3/30/15)
MoreAdditional



Food for thought: Master protein enhances learning and memory (4/7/15 HealthCanal)
Salk scientists, including Dr. Fred Gage, discover a single protein that energizes both muscles and the brain. More



Our Brain's Navigation System Is As Active During Sleep As During Our Waking Hours (3/2/15)
Features Dr. Gyuri Buzsaki and colleagues. More



Autism researchers eager to use Apple's ResearchKit
Dr. Jim Tanaka is quoted in the article. (San Diego Union Tribune, 4/16/15)
More




Our Brain's Wrinkles Make Us Smart

The size of our brain is limited by our skull. So the "folded, meandering surface" of our brains gives the brain more surface area — and thus, more processing power. There is quite a bit of scientific evidence that the brain's gyri (ridges) and sulci (folds) are positively linked to intelligence. More
(see fact #7)

(*reference: LiveScience)