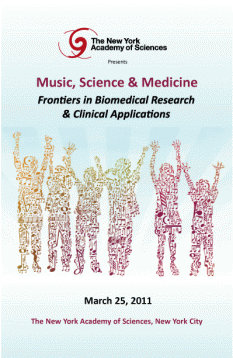 TDLC, Music and the Brain
There is growing interest among TDLC scientists in the effects of music on the brain. Music is intrinsically temporal – it integrates sensory, motor and affective systems in the brain. Because of its temporal nature, it is an ideal focus for TDLC research, as well as a way to integrate across TDLC networks and initiatives.
Recently, two TDLC PIs, Paula Tallal and Gyorgy Buzsáki, were involved in organizing a New York Academy of Science multidisciplinary conference on "Music, Science and Medicine", that was held on March 25th, 2011. More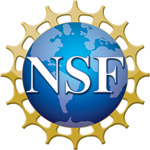 Temporal Dynamics of Learning Center Receives $18-Million Renewal
How do humans learn, and how is the element of time critical for learning? The Temporal Dynamics of Learning Center (TDLC), headquartered at UC San Diego in the Institute for Neural Computation, has made it their goal to find out. Founded in 2006 with support from the National Science Foundation, TDLC is led by Gary Cottrell, a professor of Computer Science and Engineering at UCSD. The interdisciplinary team of scientists and educators includes over 40 PI's at 17 partner research institutions, including UC Berkeley, Rutgers University at Newark, and Vanderbilt University, in three countries and several local San Diego schools. Read the press release!

---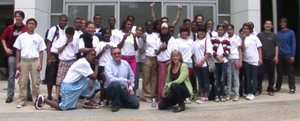 TDLC and the Reach for Tomorrow Program (Summer 2011)

Since TDLC's beginnings in 2006, the Center has looked forward to every July when it hosts 50-75 at-risk middle school students from Reach for Tomorrow (RFT) for a day of lab tours and research demonstrations at the University of California, San Diego. RFT is an organization that works in partnership with private, corporate and governmental sponsors to motivate and inspire struggling secondary-school students from inner city and rural communities to pursue a college education. This is mainly achieved by providing the students with first-hand experiences in which they get to observe science and engineering in action, whether it is co-piloting a small plane, snorkeling in an undersea park, or visiting state-of-the-art research laboratories at a research institution. The latter is where TDLC comes in.

Partnership between UC San Diego, The Neurosciences Institute, and the San Diego Youth Symphony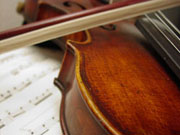 TDLC researcher Terry Jernigan is involved in a newly developing study to explore the impact of musical/symphonic training on cognitive and brain development in children in Chula Vista elementary schools. The study involves a new partnership between The Neurosciences Institute (represented by Aniruddh Patel and John Iversen), The San Diego Youth Symphony (led by Dalouge Smith), and UC San Diego (TDLC's Terry Jernigan at the Center for Human Development). The team is especially interested in how musical training impacts the development of language, attention, and executive function, and the brain networks that support these abilities. The researchers, who are currently looking into possible funding sources, are currently doing pilot studies in two Chula Vista elementary schools, with children primarily learning string instruments (e.g., violin). The team plans to use behavioral cognitive tests and structural brain imaging.

---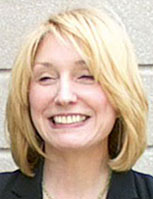 Early Interventions: Baby Brains May Signal Later Language Problems
See how researchers keep tabs on electrical activity inside the heads of the youngest young to spot developmental challenges

An article in Scientific American features Dr. Benasich's research in their recent issue on "Building Better Brains" (Scientific American August 2011).
More

---

The Educator Network - Updates
The Distinguished Educator Advisory Panel met in August to continue discussions on what lesson presentations will be included in the new publication that is being developed with Kathleen Cushman, author of Fires in the Mind: What kids can tell us about Motivation and Mastery. TDLC scientists were present for presentations in June and August adding an important element of reflection on lessons presented by the educators. The publication, which is sponsored by MetLife, will feature teacher, student and scientist voices –a unique triangle not often found in lesson review and development. The publication will be available to teachers in the field and could possibly lead to an online course.

---

IMBES Biennial Conference 2011: Videos now available!

The conference from June 2-4, 2011, provided a forum to explore exciting new advances in the emerging field of Mind, Brain, and Education.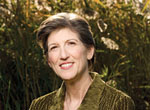 Featured Scientist:
Paula Tallal, Ph.D., Rutgers University
TDLC Co-Director, Education and Outreach;
Co-Director, Ctr for Molecular and Behavioral Neuroscience, Rutgers; Co-Founder and a Director of the Scientific Learning Corporation




What are the neurobiological and environmental factors that drive individual differences in language and literacy development? And how can we use this information to potentially improve children's literacy in schools?

Literacy scores of US students are low, despite tremendous addition of money and input to the educational system. And the achievement gap between the "haves" and "have-nots" continues to grow. Our goal is to "build better learners." Our schools focus on improving teaching, improving classrooms and curriculum, discussing types of schools (charter schools, public schools, etc.). Why do we focus so little on the learner? What can we do to improve the learner in this whole system?

My research is focused on understanding the neurobiological and environmental factors that drive individual differences in language and literacy development. We are interested in how individual differences in language development relate to reading and academic achievement. And how academic achievement itself might be able to be enhanced by strengthening the foundational perceptual and cognitive capacities that support lifelong learning.

Understanding the importance of auditory processing speed is really important for understanding how language works in the brain. The actual precision of timing in the auditory system determines what words we actually hear. For example, children with language learning problems can't sequence two simple tones that differ in frequency when they are presented rapidly in succession. In order to become a proficient reader and to learn how to spell, we need to hear these small acoustic differences in words and learn that it's those acoustic differences that actually go with the letters. And we know from years of research that most children that are dyslexic have difficulty in this process of hearing the small sounds inside of words and becoming aware that those phonemes are what really attach to the letters or the graphics. So, "When you think about memory, think about time. If you can't process it, you can't remember it."

But schools are not focusing on improving the neural capacities of students. It has been commonly believed that children enter school with differing (genetically endowed) brain capacities and that teachers have to make-do with these individual differences in learning capacity. But recent breakthroughs in the neurscience of learning have demonstrated that this view is fundamentally wrong. (Merzenich and Jenkins, 1993). The brain is remarkably plastic and can be modified through environmental training. That is probably what music is doing.

My goal is to try to study what exactly IS music doing? What parts of it are most important? And can we simulate some of those parts potentially for enhancement of those kids who do not get music in school? Scientific Learning Corporation has created the FastForward Program: making neuroprocessing, neurolinguistic, and memory-training exercises fun through computer games. These exercises use the variables that drive neuroplasticity (frequency, adaptivity, sustained attention, and timely rewards).

Research in the school system has found that the FastForward intervention improves educational outcomes by building up the basic neural capacities that underlie sustainable, lifelong learning. Temporal thresholds can be modifiable -- they are very plastic - and brain activity changes. For example, after auditory language training of children with dyslexia, metabolic brain activity more closely resembled "normal" readers, and reading improved enormously. So, improving neural capacities has been shown to improve student performance, independent of content (language, math, science) or curriculum used (Tallal, 2004). Even children's math scores improved tremendously, even though the intervention does not train math; it trains the brain's precision to process auditory and language information. Our research shows how important language is for ALL academic achievement.

This message was sent from:
The Temporal Dynamics of Learning Center (TDLC.UCSD.EDU)
University of California, San Diego, 9500 Gilman Drive, La Jolla, CA 92093
To learn more about TDLC, please visit us on the web at: TDLC.UCSD.EDU
Please contact webmaster@tdlc.ucsd.edu to unsubscribe.
TDLC is a Science of Learning Center (SLC), one of six SLCs funded by the National Science Foundation. NSF grant #SBE-0542013






Nov/Dec 2011
Contact Us
TDLC Website
About TDLC

Upcoming Events



TDLC All Hands Meeting
January 26-28, 2012



iSLC Conference
(inter-Science of Learning Center Conference)
April 21-23, 2012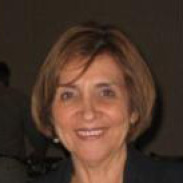 TDLC's The Educator Network


Recent Forum Topic

Eric Mazur, Professor, Harvard University, discusses the "Myth of the Lecture", understanding that it is still the predominant method of teaching, but we are finding how little students learn in this format. He proposes a new approach, where the classroom becomes a place where students can assimilate information with the instructor being the "guide on the side". He turns his classroom into a place where it focuses on questions and students instruct one another, and he also has fundamentally changed testing and assessment to be more meaningful and to be more like real life.



What really happened? Sharp memories tied to brain crease
(MSNBC, Oct. 6, 2011)
Read More



Future cars will read our minds
(MSNBC Future of Technology, Sept. 28, 2011)
Nissan and Swiss researhers are collaborating on a car of the future that will read drivers' minds to make the task at hand easier and safer.




How Exercise Can Strengthen the Brain
(The New York Times, Sept. 28, 2011)
For the first time scientists showed that, in mice at least, exercise spurs the development of mitochondria in brain cells and may make the brain more fit, similar to the way exercise makes muscles stronger.
Read more




UC San Diego Biologists Discover Genes That Repair Nerves After Injury
(Sept. 21, 2011)
Biologists at UC San Diego have identified more than 70 genes that play a role in regenerating nerves after injury, providing a valuable set of genetic leads for use in developing therapies to repair spinal cord injuries and other common kinds of nerve damage such as stroke.
Read more




SpongeBob May Be Too Speedy For Preschool Brains
(NRP Health Blog,
Sept 2011)
A small study has suggested that the pace of action in SpongeBob SquarePants might be too fast for children's brains to follow, and could lead to attention deficits. Read more




Learning to see: How vision sharpens
(CNN Health, Sept. 19th, 2011)
Babies are born nearly blind. How she develops mature vision is mostly automatic, requiring involvement from you only at a few key points. Read more




The Brain's Fountain of Youth
(Science, Aug 2011)
Researchers recently found that when you give an older mouse an infusion of blood from a baby mouse, the older mouse's brain starts producing new brain cells.
Read more




New IBM computer chip mimics the human brain
(CNN Tech, Aug. 18, 2011)
Read more




Drug Could Make Aging Brains More Youthful?
Declining neural activity can be revved up in older brains, monkey study
hints. (National Geographic 2011) Read more

Teacher Influence Persists in Early Grades
Having consistently good teachers in elementary school appears to be as important for student achievement as small class sizes, according to new research by a Michigan State University education scholar. (Science Daily 2011)
Read More





Yawning keeps brain cool, researchers say

Yawning may be less a response to boredom than a natural mechanism for cooling off overheated brains, new research says.

(reference: The New York Times)