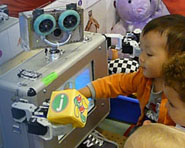 RUBI in The New York Times
(July 10, 2010)
TDLC investigator Javier Movellan is cited in The New York Times article, Students, Meet Your New Teacher, Mr. Robot. In the article, he discusses the RUBI project, which has been supported in part by the TDLC through the NSF Science of Learning Program. More...
In a recent article titled Reading Delays, in American School Board Journal, TDLC co-Directors Gary Cottrell and Paula Tallal discuss how time and timing impact the ability to learn to read.



Music helps explain a paradox in research on faces and Chinese characters
Collaborators: Yetta Wong and Isabel Gauthier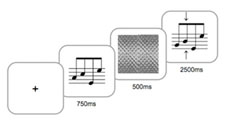 A study by TDLC investigators Yetta Wong and Isabel Gauthier looked at the perception of musical notation by experts and novices. Their research suggests HP is initially strategic, but becomes more automatic with increased individuation experience and the development of expertise. Click here to see the study

Recognizing Images Using Fixations
Collaborators: Garrison Cottrell and Christopher Kanan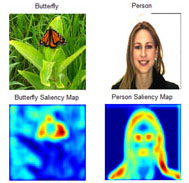 Humans acquire visual information serially using eye movements. High-resolution information is acquired in the foveal region of the retina, and lower-resolution information is provided in the retinal periphery. This requires that people look at relevant or interesting regions of a scene. This is in stark contrast to the predominant approach in computer vision, which processes images in their entirety. Christopher Kanan and Garrison Cottrell, scientists in the UCSD Department of Computer Science and Engineering, recently published a model (called NIMBLE) in the IEEE Conference on Computer Vision and Pattern Recognition (CVPR) that acquires information serially in a manner similar to people.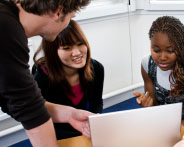 TDLC Tool Kit

The TDLC Tool Kit is a list of databases, demos, software, and tutorials provided by TLDC members that may be useful for the Center. TDLC is continually adding to this page, so please let us know if you have other software or information you would like to add. Please click here to see the Tool Kit!


Featured Scientists:
Dr. Isabel Gauthier (Professor, Psychology and Director, Object Perception Lab) and Yetta Wong, Perceptual Expertise Network

Can learning to read music lead to lasting changes in the brain?

It may come as no surprise that the amount of practice that goes into learning to play a musical instrument leads to lasting changes in the brain. Once an individual has learned to play music, it becomes more effortless. However, we were surprised by exactly how much of the brain becomes engaged in the simple act of perceiving a single note, especially in advanced musicians ... More

This message was sent from:
The Temporal Dynamics of Learning Center (TDLC.UCSD.EDU)
University of California, San Diego, 9500 Gilman Drive, La Jolla, CA 92093
To learn more about TDLC, please visit us on the web at: TDLC.UCSD.EDU
Please contact webmaster@tdlc.ucsd.edu to unsubscribe.
TDLC is a Science of Learning Center (SLC), one of six SLCs funded by the National Science Foundation. NSF grant #SBE-0542013



July 2010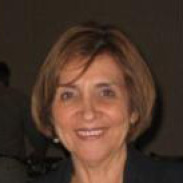 TDLC's The Educator Network


Recent Topic:
Middle School Music Lessons Enhance Algebra Skills
A look at Maryland students' achievement levels finds a correlation between music instruction in grades six to eight and success at algebra.


Link to Article


A Soft Spot for Circuitry
An article in the New York Times about Paro, an interactive "therapeutic" robot built as a "healing pet". Its body is modeled on a baby harp seal, and it has been designed to be used for animal therapy. It learns from people, and responds.
More






Myth:
We learn best by subliminal techniques

A subliminal message is a message embedded into another medium such as an image, movie, or sound, that is intended to seep into our subconscious and influence our behavior.

In the late 1950s through the 1970s, books claimed that advertisers could use subliminal techniques to convince consumers to buy their products. But there is no undisputed scientific evidence that these messages work.



Fun Brain Facts




Information travels along nerves at speeds of up to 288 mph