Terrence Sejnowski Elected to the National Academy of Sciences
Salk scientist and TDLC Co-Director Terrence Sejnowski has been elected a member of the National Academy of Sciences. The Academy made the announcement on April 27, 2010, during its 147th annual meeting in Washington, DC.




UCSD Press Release



Salk Institute Press Release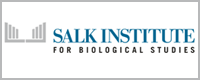 All for one and one for all!
Cutting-edge computer modeling reveals neurons coordinating their messaging, yielding clues to how the brain works

An article by Terry Sejnowski and his team at the Salk Institute for Biological Studies recently appeared in the April 2, 2010 issue of the journal Science that was supported in part by the TDLC.
Terry Sejnowski and his team at the Salk Institute for Biological Studies were recently cited in the April 2, 2010 issue of the journal Science. Their research findings "hold important clues to how the brain encodes and processes information, which can be applied to a wide variety of applications, from understanding psychiatric disorders to the development of novel pharmaceuticals and new ways of handling information by computers or communication networks." More


A computer vision system automatically recognizes facial expressions of students during problem solving.
Collaborators: Littlewort, Phan, Reilly, and Bartlett, UC San Diego and SDSU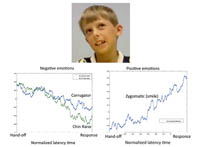 There has been growing recognition of the importance of adaptive tutoring systems that respond to the student's emotional and cognitive state. However little is known about children's facial expressions during a problem solving task. What are the actual signals of boredom, interest, confusion, or uncertainty in real, spontaneous behavior of students? Click here to read more about this and other TDLC 2010 Highlights


Enhancing facial expression recognition and production in children with autism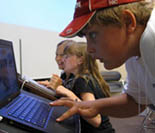 Collaborators: Marian Bartlett, Jim Tanaka, Javier Movellan, Robert Schultz

TDLC researchers are collaborating on an exciting new project intended to enhance the facial expression production abilities of children with autism. The new project integrates the computer-based intervention known as Let's Face It! (LFI!) with UCSD's Computer Expression Recognition Toolbox (CERT). Click here to read more about this and other TDLC 2010 Highlights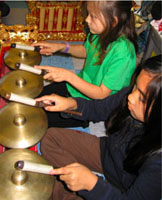 The Gamelan Project - Exploring music and temporal perception in children

Collaborators: Andrea Chiba, Scott Makeig, Paula Tallal, Judy Reilly, Alex Khalil, Victor Minces, Grainne Mcloughlin

Teaching Balinese gamelan music for ten years as part of the curriculum at the Museum School, an Elementary School in San Diego, ethnomusicologist and researcher Alexander Khalil of TDLC became interested in the role of rhythmically synchronous activity and the development or refinement of temporal perception in children. Poor temporal perception is suspected as playing a role in a number of conditions, such as ADHD, that afflict children today. The team came up with the gamelan project which explores this connection through experiments designed to allow a variety of measurements during live ensemble playing. Click here for website

The Preuss Internship Program and TDLC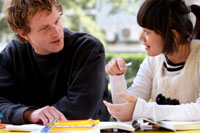 The Preuss School, jointly chartered by UC San Diego and the S.D. Unified School District, is a middle and high school dedicated to providing an intensive college preparatory education for motivated low-income students who will become the first in their families to graduate from college. Part of this preparation includes the opportunity to participate in an internship program with a department on the UC San Diego campus. TDLC has enthusiastically offered to participate in this program. More


Featured Scientist:
Bill Jenkins, Ph.D., CSO and Founder of Scientific Learning
What are some simple concepts teachers can use to increase their effectiveness and positively affect their children's learning, as well as their brain health?

It seems almost a tautology to say, but it's true and there's research to prove it: learning is truly all about the brain. While neuroscience and education have long been accepted fields of academic study, the subject of "brain-based education" and the connections between brain function and educational practice has only been on the scene for about twenty years! ... More

This message was sent from:
The Temporal Dynamics of Learning Center (TDLC.UCSD.EDU)
University of California, San Diego, 9500 Gilman Drive, La Jolla, CA 92093
To learn more about TDLC, please visit us on the web at: TDLC.UCSD.EDU
Please contact webmaster@tdlc.ucsd.edu to unsubscribe.
TDLC is a Science of Learning Center (SLC), one of six SLCs funded by the National Science Foundation. NSF grant #SBE-0542013



June 2010
Contact Us
TDLC Website
About TDLC





Upcoming Events

NSF site visit


June 21-23, 2010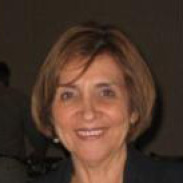 TDLC's The Educator Network


The Distinguished Educator Panel, a group that will form the nucleus of The Educator Network, met for an orientation meeting on April 26, 2010. The Panel will advise and communicate with TDLC scientists on issues surrounding translation of research into the classroom. More


When Will We Be Able to Build Brains Like Ours?
Sooner than you think -- and the race has lately caused a 'catfight'

By Terry Sejnowski (TDLC Co-Director), Scientific American, April 27, 2010.
More

Charlie Rose Brain Series
Charlie Rose recently compiled a Brain Series on PBS, which explores the developing human brain. One of the episodes included Dr. Patricia Kuhl, LIFE Center PI and Director (an NSF Science of Learning Center)




Myth: The Human Brain Is the Biggest Brain.

While scientists can't agree on a single definition of "intelligence," they generally concur that humans are the most intelligent living creature on Earth. Because of this belief, some people assume that human beings also have the biggest brains – they assume that the bigger the brain, the smarter the animal. But that is not exactly true. More ...



Center members:

Please send us any recently published articles related to TDLC research that may be of interest to the community. We will summarize your findings in a lay abstract and publish in our newsletter after you review.