Computational Neurobiology Lab, Salk Institute
Terrence J. Sejnowski, PI

The long range goal of our laboratory is to understand the computational resources of brains from the biophysical to the systems levels. The central issues being addressed are how dendrites integrate synaptic signals in neurons, how networks of neurons generate dynamical patterns of activity, how sensory information is represented in the cerebral cortex, how memory representations are formed and consolidated during sleep, and how visuo-motor transformations are adaptively organized. New techniques have been developed for modeling cell signaling using Monte Carlo methods (MCell) and the blind separation of brain imaging data into functionally independent components (ICA).
It is often said that "neuroscience is data-rich yet theory-poor." Our aim is to supply useful algorithms and theoretical ideas to neuroscience in order to 1) provide new forms of analysis for neural data (spike trains, EEG, MRI), and 2) to provide theories and specific models which integrate diverse observations and suggest new experimental approaches.
Specific issues and phenomena we are interested in include hierarchical organization and feedback, plasticity, mechanisms of memory, the roles of spike-timing and oscillations, sparse coding, the computation of the thalamo-cortical system and the cortical microcircuit, and the connection between systems-, cellular- and molecular-level neuroscience.
Methodologically, we use ideas from coding theory and probabilistic machine learning insofar as they relate to known neural phenomena and mechanisms in networks, cells and molecules.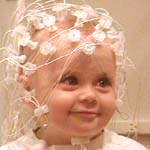 Infancy Studies Laboratory at Rutgers University
April Benasich, PI

At the Center for Molecular and Behavioral Neuroscience (CMBN), Dr. Benasich's current research interests focus on perceptual-cognitive abilities (habituation, recognition memory, temporal processing) in high risk or neurologically impaired infants as predictors of later cognitive, linguistic, and behavioral outcomes. Her research program examines the impact of individual differences in early processing abilities, low birthweight, prematurity, and familial genetic contributions on developmental trajectories.

Dr. Benasich's basic research seeks to uncover the early neural mechanisms necessary for normal cognitive and language development and she is among the first to link deficits in infant temporal processing to later language and cognitive impairments.



Yang Dan
UC Berkeley,
Molecular & Cell Biology


Dr. Dan's research aims to elucidate (1) how visual information is encoded and processed in the mammalian brain, and (2) how neural circuits are shaped by visual experience. We use a multidisciplinary approach combining computational analyses and experimental studies at multiple levels, from single neurons and dendrites to animal behavior.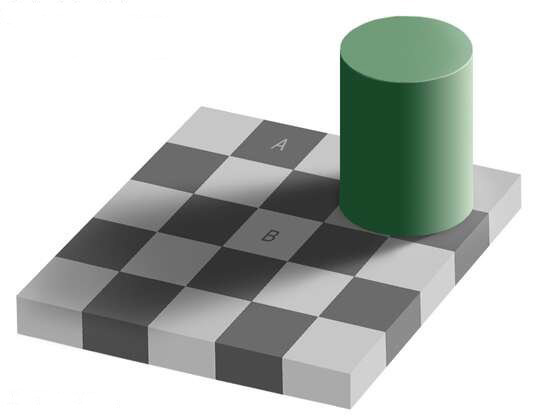 de Sa Lab, UCSD
Virginia de Sa, PI

Our research goal is to better understand the neural basis of human perception and learning. We are interested in how we learn, both from a neural and computational point of view. We study the computational properties of machine learning algorithms and also investigate what physiological recordings and the constraints and limitations of human performance tell us about how our brains learn. The driving philosophy behind our work is that studying both machine learning and human learning is synergistic. We use insights from human learning and brain physiology to guide machine learning algorithms and ideas from computational algorithms to guide studies of human and animal learning and computation. We believe in studying a question, not a technique, and so apply (including through collaboration) a wide range of techniques to address the question of how we learn to perceive the world around us.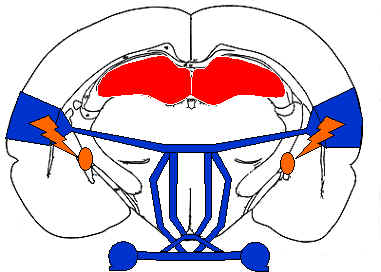 Neural and Cognitive Plasticity Laboratory,
University at Buffalo, SUNY
Eddie Mercado, PI

The Neural and Cognitive Plasticity Laboratory is dedicated to understanding how experience guides perception and thought. Currently, we are exploring how experience with complex sounds changes the way that brains process those sounds. Have you ever wondered what is happening inside your head when you are learning to sing a song, or when you recognize a song that you have heard before? Have you considered whether similar things are happening in a whale's head when it is singing? Through experimental and computational studies, we are attempting to provide answers to these kinds of questions. Knowing how learning and other experiences affect representations of sensory events can potentially enable us to beneficially adjust how brains process these events, thereby improving both perceptual and conceptual abilities.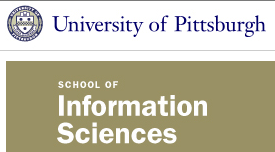 Paul Munro
University of Pittsburgh, School of Information Sciences
Research Interests: Connectionist systems; neural information processing; image processing; modeling and simulation; cognitive science; models of learning; visualization; genetic algorithms/artificial life.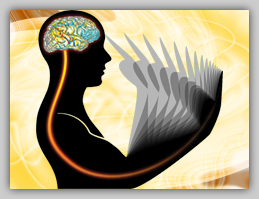 Poizner Lab, UCSD
Joe Snider

Our overall research objectives are to better understand the neural bases of human sensorimotor control, learning, and memory.  Our approach is to study both normal human performance and its breakdown following dysfunction of specific brain systems. We develop and use contemporary technologies for 3D motion analysis, robotics, and immersive virtual reality in conjunction with noninvasive brain imaging (EEG, fMRI, combined EEG-fMRI).  We have the unique capability to simultaneously record movements of the limbs, body, head, and eyes and EEG while subjects act in large-scale, immersive virtual environments. One domain of our studies is unsupervised learning and memory. We are investigating the temporal dynamics of the EEG when subjects freely explore and learn a spatial environment in an unsupervised fashion, and are uncovering memory related, oscillation-based neural maps of space. A second domain of studies involves analysis of the breakdown in motor control in patients with Parkinson's disease, and the effects of drug versus surgical therapies in ameliorating these deficits.  Our goal is to better understand the functional roles of basal ganglia-cortical circuits in motor control and sensorimotor learning, and, in the process, to provide quantitative, objective assessments of motor dysfunction and specific effects of therapies.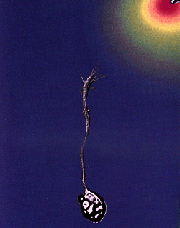 Poo Lab, UC Berkeley
Mu-Ming Poo, PI

We are interested in understanding the cellular and molecular mechanisms underlying the guidance of nerve growth, the formation and plasticity of synapses, and activity-dependent modification of neural circuits. Current projects include: transduction mechanisms underlying axon guidance, activity-induced modification of neural circuits, spike-timing dependent plasticity, the spread of LTP/LTD in nerual circuits, neurotrophins as synaptic modulators, and regulation of GABAergic synaptic transmission.