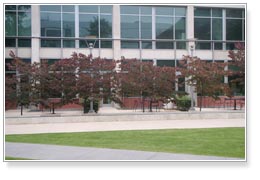 A list of recent articles showcasing the Center's work and that of its members, collected from various newspapers, journals, magazines, and online news sources.

February 7, 2016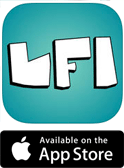 Let's Face It (LFI!) Scrapbook App is Launched!
TDLC's Jim Tanaka at the University of Victoria and his team have officially launched their Let's Face It (LFI!) Scrapbook on the Apple iTunes Store. The free app is a powerful educational tool to help people learn faces and recognize emotions of the important people in their lives. The platform includes four challenging games (Splash, NameGame, Memory and Fuse) that have uniquely themed levels, and even a few hidden tricks! To learn about the app and to download it, click here.


January 29, 2016
$2M for lasers to map the brain (Univ. of Michigan, Biomedical Engineering)
TDLC's Dr. György Buzsáki is co-investigator (with Drs. Euisik Yoon and Kensall Wise at U-M) in the $2 million grant that is part of the Brain Research through Advancing Innovative Neurotechnologies (BRAIN) initiative.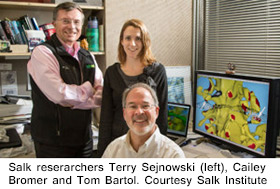 January 28, 22, 20, and 19, 2016
Brain's Memory Capacity Rivals World Wide Web (Forbes, 1/28/16)
Neuroscientists say the human brain can store 10 times more information than previously thought. Dr. Terry Sejnowski is senior author of the study.
Salk Finds Brain's Capacity Equal to a Pentabyte of Data (Times of San Diego, 1/22/16)
Memory Capacity of Brains is 10 Times More Than Previously Thought (Salk PR, 1/20/16)
Salk study expands brain memory capacity estimate (The San Diego Union-Tribune, 1/19/16)
Click here to read publication in eLIFE.


January 19 and 17, 2016


Apple acquisition of UC San Diego startup paves way for further


robotics research (University of California News, 1/19/16)


Apple's purchase of Emotient fuels artificial intelligence boom in Silicon Valley


(Los Angeles Times, 1/17/16)


J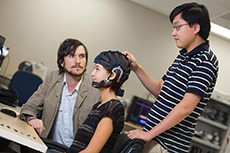 anuary 12, 2016
Brain monitoring takes a leap out of the lab (UC San Diego)
Drs. Scott Makeig and Tzyy-Ping Jung (SCCN) are co-authors of the study, as is TDLC's Tim Mullen and INC Co-Director Gert Cauwenberghs.
IEEE Publication

Additional article

January 7-8, 2016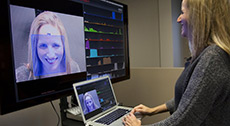 Apple Buys Artificial-Intelligence Startup Emotient
Emotient technology is used to assess emotions by reading facial expressions (The Wall Street Journal, 1/7/16)
Also: Apple buys San Diego artificial intelligence startup (The San Diego Union-Tribune, 1/8/16)


Winter 2016
Diego-San, RUBI, and Einstein Robot featured in UCSD's Triton magazine (Vol. 13, No. 1)
Move Over, Droids: Meet the real-life robots of UC San Diego, leading the way for a world of robot helpers, teachers, maybe even friends.


January 2, 2016
TDLC's Drs. Jim Tanaka and Michael Tarr featured in article about perceptual expertise
Seeing through the eyes of an expert: What can we learn from the way experts see the world? (Science Line, 1/2/16)


January 1, 2016
RUBI is mentioned in the San Diego Union-Tribune
Kathryn Owen, director of the Early Care and Education Center at UC San Diego, is interviewed, and discusses the use of RUBI robot to explore interactive technology as a way to teach children.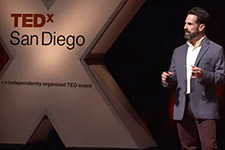 December 2015
Dr. John Iversen's TEDx Talk now available!
TDLC's Dr. Iversen presented a TEDx talk on October 17, 2015, at Symphony Hall in San Diego. In his presentation, "Does Music Change a Child's Brain?" he discussed the SIMPHONY project, an "ambitious collaborative longitudinal study of the impact of music training on brain and behavioral development."

December 15, 2015
A Learning Advance in Artificial Intelligence Rivals Human Abilities
(The New York Times, 12/10/15). Dr. Terry Sejnowski is quoted in the article.


November 23, 2015
What Your Baby's Smile Can Tell You About Her Development
Infants' earliest grins are a primitive impulse but become a communication tool; know the types of baby smiles. TDLC's Dr. Javier Movellan is featured as a study author.


November 9, 2015


Thickness of grey matter predicts ability to recognize faces and objects
(Vanderbilt News, 11/9/15)
A new study, accepted for publication by the Journal of Cognitive Neuroscience, has found that the thickness of the cortex in the fusiform face area (FFA) can predict a person's ability to recognize faces and objects. "It is the first time we have found a direct relationship between brain structure and visual expertise," said TDLC's Dr. Isabel Gauthier, who co-authored the study. Former TDLC trainee, post-doc Ana Van Gulick, was also co-author, along with Rankin McGugin.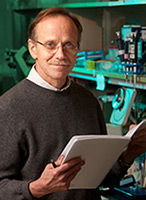 October 28, 2015
Bipolar patients' brain cells predict response to lithium (Salk Institute, 10/28/15)
TDLC's Dr. Fred Gage is senior author of a Salk Institute study that is among the first to show how bipolar disorder affects neurons in the brain.


October 9, 2015


Terrence Sejnowski Receives Swartz Prize for Theoretical and Computational Neuroscience
The Society for Neuroscience (SfN) awarded the Swartz Prize for Theoretical and Computational Neuroscience to TDLC Co-Director Dr. Terrence Sejnowski. The award recognizes an individual who has "produced a significant cumulative contribution to theoretical models or computational methods in neuroscience." More

October 9, 2015
Repetition during training harms learning in autism (Autism Daily Newscast, 10/9/15)
A team of researchers at Carnegie Mellon University, headed by Dr. Marlene Behrmann, found that in children with autism, repetition might actually harm transference of acquired knowledge and prevent applications to other situations. Nature Neuroscience (10/5/15)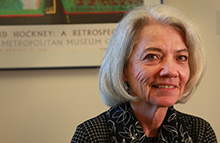 October 8, and September 30 and 25, 2015
UCSD to lead study of 10,000 adolescents (SD U-T, 9/30/15)
TDLC's Dr. Terry Jernigan will help coordinate the project
UC San Diego will lead one of the largest studies ever done on the brains of adolescents, hoping to figure out why some youngsters lead healthy lives while others develop substance abuse problems and mental health disorders. Additional articles:
October 8, 2015


Scientists Create 'Old' Brain Cells From Patients' Skin (Newsweek, 10/8/15)
TDLC's Dr. Fred Gage is senior author of the study.


How Aged Neurons In a Dish Can Accelerate Longevity Research


Publication: Directly Reprogrammed Human Neurons Retain Aging-Associated Transcriptomic Signatures and Reveal Age-Related Nucleocytoplasmic Defects (in Cell Stem Cell, 12/3/15 - online: doi:10.1016/j.stem.2015.09.001)


October 5, 2015
Dr. Paula Tallal Provides Expert Testimony at Congressional Hearing on Dyslexia 
TDLC Co-Director Dr. Tallal testified before the U.S. House of Representatives Committee on Science, Space, and Technology at a Sept. 30th hearing on H.R. 3033, the Research Excellence and Advancements for Dyslexia (READ) Act. (Scientific Learning Corp., 10/5/15). Watch a video of the testimony (Dr. Tallal begins at 1 hr 32 min mark)
October 8 and 5, Sept. 30, 25 and 23, 2015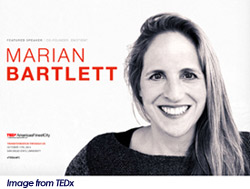 September 22, 2015
Dr. Bartlett's TEDx Talk Now Available!
TDLC's Marian Bartlett, Ph.D., gave a talk about Emotion Aware Machines on Oct.11, 2014, at TEDx AmericasFinestCity. The video is finally available to watch here! For additional details fo the event, click here!


September 16, 2015
Demo Traction: This start-up can read your poker face
Facial recognition tech can even tell how a jury will judge a defendant
Emotient featured in the article!

September 11, 2015
Scientists Home in on Origin of Human, Chimpanzee Facial Differences
A study of species-specific regulation of gene expression in chimps and humans has identified regions important in human facial development and variation. TDLC's Dr. Gage is co-author of the study. Click here for the publication.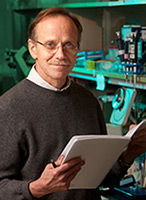 September 8, 2015
Dr. Fred Gage interviewed for the S.D. Union Tribune
TDLC investigator Dr. Fred "Rusty" Gage, a scientist at the Salk Institute for Biological Studies in La Jolla, discusses adult neurogenesis. His pioneering discoveries about the brain have focused on neurogenerative conditions like Parkinson's and Alzheimer's disease. More

August 11, 2015
Receptors in brain linked to schizophrenia, autism


Researchers link receptors in brain to autism and schizophrenia
The loss of a critical receptor in a special class of inhibitory neurons in the brain may be responsible for neurodevelopmental disorders including autism and schizophrenia, according to new research by Salk scientists. TDLC's Dr. Sejnowski is head of Salk's Computational Neurobiology Laboratory, which led the research published in Molecular Psychiatry on August 11, 2015. 
.
August 7, 2015
Emotion-Reading Technology First And Only To Analyze Audience Reactions To Republican Presidential Primary Debate. Emotient Breaks Ground Using Machine Learning Algorithm to Verify Authentic, Real-Time Voter Emotions to Candidate Responses. (PRNewswire)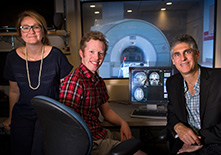 August 5, 2015
Former TDLC Trainee Sophie Lebrecht, Ph.D., and TDLC investigator Michael Tarr, Ph.D., in the news:
Neon Awarded as Technology Pioneer by World Economic Forum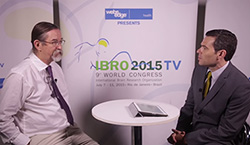 July 9, 2015
Dr. Gary Cottrell interviewed during IBRO 2015
Dr. Cottrell discusses the mini-symposium - Music as a window onto the brain - that he organized during the 9th International Brain Research Organization (IBRO) World Congress on Neuroscience in Rio de Janeiro, Brazil (July 7-11, 2015).


July 9, 2015
A New Wrinkle: Geometry of Brain's Outer Surface Correlates With Genetic Heritage (UC San Diego Newsroom)
TDLC's Dr. Terry Jernigan is a co-author of the study.
Publication: Modeling the 3D Geometry of the Cortical Surface with Genetic Ancestry (Current Biology, 7/9/15)


July 9, 2015
Fast ForWord In Schools - A Groundbreaking Pilot Program (7/9/15)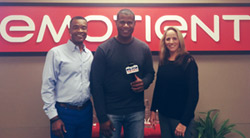 June 30, 2015
Ken Denman and Dr. Marian Bartlett Interviewed on KUSI News (6/30/15)
Ken Denman (President and CEO of Emotient) and Dr. Marni Bartlett (Founder and Lead Scientist at Emotient) were interviewed on KUSI News about Emotient! Click here for photos

June 24, 2015


Congressional Briefing on the Science of Learning
TDLC Co-Director Andrea Chiba and Project Scientist Alex Khalil travelled to Washington, D.C. to co-host a Congressional Briefing on the Science of Learning, on June 24, 2015. View invite


June 11, 2015
TDLC affiliate member, Dr. Jeff Elman, heads UC San Diego's new Online and Technology Enhanced Education Office. Beyond MOOCs: Campus Launches Online Learning Office Headed by Jeff Elman

June 1, 2015
New software measures pain from facial expressions (Economic Times, 6/1/15)


June 1, 2015
Genome-controlling map made; Epigenetic map may help diagnose disease characteristics
TDLC scientist Dr. Terry Sejnowski is a co-author of the study. (U-T San Diego, 6/1/15)


May 31, 2015
Software "Reads" Kids' Expressions to Measure Pain Levels (UC San Diego News Center, 5/31/15)
A study by researchers at the UC San Diego School of Medicine has demonstrated the validity of a new method for measuring pediatric pain levels using novel facial pattern recognition software (published online June 1 in the journal Pediatrics.) The group includes senior author Jeannie Huang, MD, MPH, co-author (and TDLC investigator) Marian Bartlett, PhD. and several other colleagues.


May 29, 2015
The schizophrenia mosaic: U-M team receives $3.8M grant to study genetic differences
A group of scientists at the University of Michigan Medical School, in collaboration with researchers at the Lieber Institute for Brain Development and the Salk Institute for Biological Studies (headed by TDLC investigator Fred H. Gage, Ph.D.) will study "mosaicism" in schizophrenia. They will investigate the idea that changes in the DNA of a person's individual brain cells, or in the DNA of their neural stem cells that give rise to brain cells, may contribute to schizophrenia.

May 21, 2015
Emotient Granted Patent to Automate Facial Expression Analytics
New Patent Covers Crowdsourcing of Training Data for Deep Learning System (PR Newswire)


May 1, 2015
Student proposals earn seed money; College teams pitched ideas to help humanity
TDLC Research Experience for Undergraduates (REU) student, Parker Cohn, wins first place in the San Diego Social Innovation Challenge 2015 with his H2gO water purification project! Learn more about his project!
April 29, 2015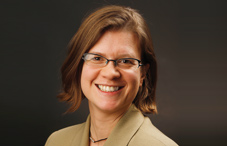 Isabel Gauthier Named 2015 SEC Professor of the Year
This award is given annually to one SEC faculty member whose "record of teaching, research and scholarship places him or her among the elite in higher education."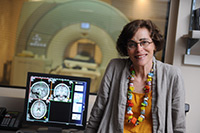 April 28, 2015
TDLC's Marlene Behrmann Elected To National Academy of Sciences (NAS)!
Dr. Behrmann is the first female scientist from Carnegie Mellon University to be elected to the NAS. (4/28/15)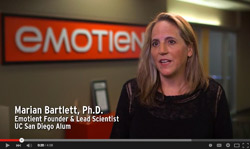 April 2015
Marian Bartlett and Javier Movellan speak about commercializing facial expression recognition technology that was fostered by the unique multidisciplinary environment at the (TDLC / INC) at UC San Diego. Credit: UCSD Technology Transfer Office. Watch the video!



April 8, 2015
Isabel Gauthier is a recipient of the 2015 Southeastern Conference Faculty Achievement Award! These annual awards honor one faculty member from each SEC university who has excelled in teaching, research and scholarship.(4/8/15)

April 2015
TDLC Research Experience for Undergraduates (REU) student, Parker Cohn, is a finalist in the San Diego Social Innovation Challenge 2015 with his H2gO water purification project! Learn more about his project

April 16, 2015
Learning how to learn: beyond the 'math and science death march'
Professor Barbara Oakley discusses the Mooc, Learning How to Learn, that she and Dr. Terry Sejnowski co-developed.


April 7, 2015
Food for thought: Master protein enhances learning and memory
Salk researchers and collaborators, including TDLC's Dr. Fred Gage, discovered that physical and mental activities rely on a single metabolic protein, ERRγ, that controls the flow of blood and nutrients throughout the body. (4/7/15)


April 2, 2015
How does your brain work? We're learning (U-T San Diego)
Drs. Terry Sejnowski, Andrea Chiba, Fred Gage, Terry Jernigan and Jeff Elman featured.
Also: The Wonders of Your Brain
Dr. Chiba interviewed
Dr. Sejnowski: Tune-ups for your Ferrari of a Brain
Dr. Poizner (interview on page 2)
Dr. Jernigan: Becoming a better you: the 30s, 40s


March 30, 2015
TDLC's Dr. Terry Jernigan contributed to a paper recently published in Nature Neuroscience (online on March 30, 2015): Family income, parental education and brain structure in children and adolescents. In the paper, a team of investigators from nine universities across the country reported correlative links between family income and brain structure. Related Articles:
Higher income linked to smarter kids; With higher incomes, child brains expand in areas linked to education, researchers say. (Union Tribune SD, 3/30/15)
Family income, parental education related to brain structure in children and adolescents (Children's Hospital L.A. Press Release, 3/30/15)


March 2 - 12, 2015
Dr. Gyuri Buzsaki and Colleagues in the News:
"Researchers at NYU Langone Medical Center have found that navigational brain cells that help sense direction are as electrically active during deep sleep as they are during wake time—and have visual and vestibular cues to guide them." Read the publication in the journal Nature Neuroscience (3/2/15). Related articles:
Brain's 'compass' keeps working during sleep (3/12/15)
Why sleepwalkers don't bump into walls: Brain's 'GPS system' still works when we're asleep,
study finds (3/10/15)
Sleep-walking neurons: Brain's GPS never stops working-even during sleep (3/2/15)
Our Brain's Navigation System Is As Active During Sleep As During Our
Waking Hours (3/2/15)
Brain's GPS Works During Sleep (3/2/15)
February 18, 2015
TDLC Investigator Dr. Robert Clark Wins Vizzie Award
Dr. Clark recently received an 'Expert's Choice' Vizzie Award in the Posters and Graphics category for his poster titled "Hippocampal Neurons." The Vizzie awards "mark completion of the first NSF and Popular Science challenge collaboration that celebrates the use of visual media to clearly and accessibly communicate scientific data and research." More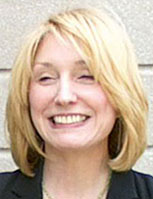 February 3 and 4, 2015


Rutgers names first holder of endowed chair (myCenteralJersey.com)


Board of Governors Appoints April A. Benasich First Holder of The Elizabeth H. Solomon Endowed Chair in Developmental Cognitive Neuroscience (Rutgers Today)

February 1, 2015
Dr. Marlene Behrmann featured in article in The Tartan (Carnegie Mellon's Student Newspaper)
Individuals with autism found to have unique brain patterns


January 23, 2015
TDLC's Dr. Fred Gage gave keynote address at the
USC Stem Cell Symposium (USC News, 1/23/15)
Dr. Gage discussed the concept of "mobile elements," genetic material that that can move from one part of the genome to another. During the event, top researchers share their innovative research "shaping the future of regenerative medicine." More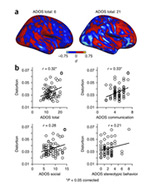 January 21, 2015
Dr. Marlene Behrmann featured in Huffington Post article:
The Fascinating Idiosyncracies Of The Austistic Brain (1/21/15)
Related: These findings were recently published in the journal Nature Neuroscience).


Dr. April Benasich Featured in Scientific American Article:
How to Build a Better Learner
Brain studies suggest new ways to improve reading, writing and arithmetic—and even social skills (Scientific American, 1/1/15). More

2014
TDLC Researchers Advocate for Science of Learning in Washington DC


During the week of Society for Neuroscience Annual Meeting in Washington DC this past November 2014, TDLC scientists and trainees met with various elected officials and federal agency leadership to advocate for support for Science of Learning research, training, translation and STEM education and diversity initiatives. More

January 12, 2015
Brain Research Shows Different Pathways Are Responsible for Person and Movement Recognition
TDLC's Dr. Marlene Behrmann is part of a recent study published in the Proceedings of the National Academy of Sciences (PNAS), that illustrates for the first time how individuals with prosopagnosia, or face blindness, are still able to recognize other people's movements.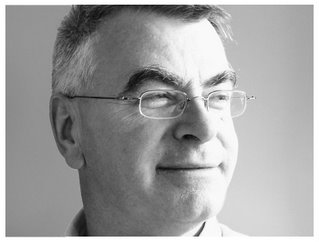 December 30, 2014 (MedicalResearch.com Interview)
TDLC Investigator Dr. Buzsáki discusses the NeuroGrid's ability to capture activity of individual neurons from the brain surface. More

December 10, 2014
UC president announces $10 million research awards initiative, first group of recipients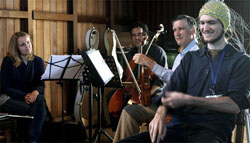 (Scott Makeig Wins $300K President's Research Catalyst Award)
Associated Articles:
> Team Assembled by UC San Diego's Makeig Wins $300K Award for Music-and-Science Initiative (UC San Diego News, 12/10/14)
> UCSD Professor Wins $300K Grant for Using Music to Understand Cognition
(San Diego 6 News, 12/10/14)


November 18, 2014
Ipsen and the Salk Institute renew their agreement for discovery research in medical sciences
Ipsen and the Salk Institute have renewed their collaboration in medical sciences for another three years. The objective of the Salk-Ipsen Life Sciences Program, of which TDLC's Fred Gage is an active Investigator, is to achieve critical insights in the understanding of human diseases so as to develop new therapies for the treatment of patients afflicted with serious medical conditions.The 2011-2014 collaboration enabled significant steps forward in the understanding of basic biological mechanisms.
November 10, 2014
The Brain's "Inner GPS" Gets Dismantled
This article discusses a recent study co-authored by scientists that include TDLC's Dr. Robert Clark and Dr. Larry Squire. The research findings, published in the current issue of Cell Reports, builds upon the Nobel Prize-winning science about "place cells." (UCSD News Center, 11/10/14)

October 31, 2014
Eldar will fuse jazz & neurobiology Sunday
The internationally acclaimed jazz pianist, a Francis Parker High alum, and his trio will team with Professor Terry Sejnowski for an eclectic afternoon.


October 29, 2014
EEG Test to Help Understand and Treat Schizophrenia (UCSD News Center, Oct. 29, 2014)
Researchers at UC San Diego School of Medicine have validated an EEG test to study and treat schizophrenia. TDLC's Dr. Scott Makeig is co-author of one of the cited studies.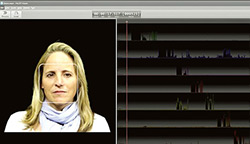 October 25, 2014
The Face Says It All (The New Indian Express)
A California-based company — Emotient — has deviced a new software that can identify the emotion of a person using a computer.

October 9, 2014
UC San Diego bolsters reputation as top neuroscience research center with more than $10 million in new federal grants (UC San Diego News Center).
TDLC Co-Directors Terry Sejnowski and Andrea Chiba are featured in the article. Dr. Chiba describes her team's NSF BRAIN Initiative grant for "Socially Situated Neuroscience," which was received in August 2014, and Dr. Sejnowski is mentioned for his work "with the Obama Administration and federal science agencies to craft and promote the BRAIN Initiative."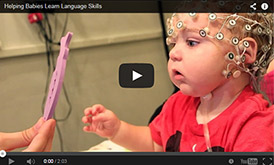 October 8, 2014
TDLC's April Benasich and colleagues at Rutgers University are featured in an article and video, describing their study that was recently published in the Journal of Neuroscience.
Listen up, baby! Rutgers research boosts listening skills of infants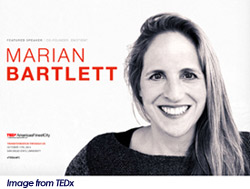 October 3, 2014
TDLC Investigator Marian Bartlett, PhD, Co-Founder & Lead Scientist of Emotient, will be giving a TEDx talk on October 11, 2014! The event, Transformation Through Us , will be held at San Diego State University, and will "explore the power of the individual and examine the awe-inspiring strength of a collectively built idea, carried throughout each level of consciousness—individual, communal and global." Watch the talk here!
Click here for details! Marni's Bio on TEDx


October 2, 2014
San Diegans Sharing Their Big Ideas At Tedx Event (KPBS News)
Imagine a world where machines can recognize facial expressions including pain, or a computer game that can teach autistic children how to recognize emotion. That's the world where Marian Bartlett, co-founder and lead scientist at the San Diego biotech Emotient, lives.


October 2, 2014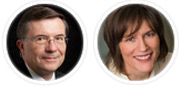 TDLC's Terry Sejnowski, with Barbara Oakley, are offering another set of lectures for Coursera on "Learning How to Learn," starting October 3rd, 2014. The initial launch of the course, in August 2014, was the most popular massive open online course (or MOOC) offered by UC San Diego to date. Click here to register for the course!" Read the UC San Diego article: Hooked on Learning: Popular online class offers practical tips based on brain-based research on how to improve learning skills. (10/2/14)

October 1-9, 2014
Study by TDLC's April Benasich and colleagues of Rutgers University is published recently in the Journal of Neuroscience.


How Whooshes and Beeps Can Make Babies Better Listeners


A new study says that certain sounds can prime infant brains for language learning. (10/9/14)


Acoustic training could accelerate language skills early on in babies (10/7/14)


Study: Build baby's language skills early (10/3/14)


Improving Babies' Language Skills Before They're Even Old


Enough To Speak (10/2/14)


Babies Can Learn Better Language Skills Before Speech (10/1/14)

October 1, 2014 (Science News Wire)
BRAIN Initiative to fund first decoding of a key brain circuit in mammals
TDLC's Gyorgy Buzsaki is part of a project, "Towards a complete description of the circuitry underlying memory replay" that will chart the complex connections between brain cells that allow us to make and retrieve lasting memories. The study is a collaboration between Ivan Soltesz (UC Irvine), Gyorgy Buzsaki (New York University), John Lisman (Brandeis University) and Attila Losonczy (Columbia University).
September 3, 2014
TDLC Investigators Marian Bartlett, Gwen Littlefort, and Javier Movellan in the News!
Emotient Gains Exclusive Rights to New, Expansive Patent Issued for Automated Facial Action Coding System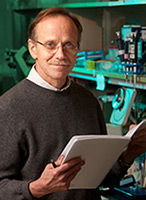 August 21, 2014
Dr. Fred Gage is mentioned in an article about DNA diversity:
I Contain Multitudes: Our bodies are a genetic patchwork, possessing variation from cell to cell. Is that a good thing? (Quanta Magazine, photo courtesy of Fred Gage).
August 18, 2014
Four UC San Diego Faculty Win 'Early Concept' Grants from Obama's BRAIN Initiative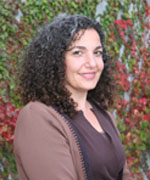 TDLC Co-Director Dr. Andrea Chiba is one of four scientists at UC San Diego (among 36 recipients nationwide) who have been awarded Early Concept Grants for Exploratory Research (EAGER) awards from the National Science Foundation! TDLC researchers Janet Wiles and Laleh Quinn are also mentioned as primary researchers on the grant!


UC San Diego News Center


NSF Press Release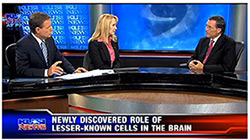 August 14, 2014
Dr. Terrence Sejnowski on KUSI News (8/14/14)
Salk Institute laboratory head talks new role in brain cells
TDLC's SejnowskI discusses newly discovered role of astrocytes in the brain



August 4 and 5, 2014

Gyorgy Buzsaki featured in articles about "Neurodata Without Borders." The collaborative project is aimed at making databases about the brain more useable and accessible for neuroscientists worldwide.
August 5, 2014
Dr. Gedeon Deák Interviewed on Hangout On Air
August 5, 2014, 9:00-9:30 am (PST)
Click here to view the webcast


July 28 and 30, 2014
Terry Sejnowski and Team Featured in the News:
Memory Relies On Astrocytes, The Brain's Lesser Known Cells (July 30, 2014, redOrbit)
Astrocytes, The Brain's Lesser Known Cells, Get Some Cognitive Respect (July 28, 2014, Science 2.0)


July 28, 2014
Matching Learning Style to Instructional Method: Effects on Comprehension
This paper by former TDLC trainee Beth Rogowsky, along with Barbara Calhoun and TDLC's Director of Translation, Paula Talla, was recently published in the Journal of Educational Psychology.


June 18, 2014
Emotient featured in Forbes Magazine
What Does The Future Of Retail Look Like? Four Young Companies Provide A Glimpse
June 12, 2014
Terrence Sejnowski Gave the 2014 Joseph Leiter NLM/MLA Lecture
To read a brief summary (written before the lecture occurred), please click here.


May 24, 2014
Blog post featuring TDLC's Alex Khalil and John Iversen's Convergence Symposium:
Phenomenological Experience in Music: Between a Referential and Absolute Approach (posted in Pathways in Music)


May 2014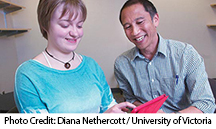 TDLC's Jim Tanaka and Team Featured in UVic Article
Face Value: UVic researchers give children with autism a fun way to hone their social skills
The article highlights research at the University of Victoria's Centre for Autism Research Technology and Education (CARTE). Projects at CARTE "range from workshops for early childhood teachers to the creation of groundbreaking computer games" such as Let's Face It and FaceMaze, using the latest advances in software and hardware technologies to help people with autism spectrum disorder (ASD).

May 12, 2014
Fred Gage and Team are Featured in Salk Press Release:
New stem cell research points to early indicators of schizophrenia
The article describes the findings of their study, published online in April's Molecular Psychiatry, that "support the theory that the neurological dysfunction that eventually causes schizophrenia may begin in the brains of babies still in the womb." Read the Press Release


May 12, 2014
TDLC investigators Marian Bartlett and Jim Tanaka are featured in an article about Emotion Aware Google Glassware and Emotion Mirror App
Emotient to Present Emotion Aware Google Glassware at Vision Sciences Society 2014;
Emotient, UC San Diego, and University of Victoria Also Release Web-based Autism Intervention App Called Emotion Mirror (Digital Journal, May 12, 2014)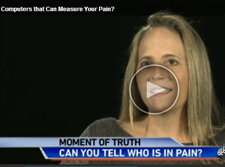 May 1, 2014
Man vs. Computer: Which Can Best Spot Pain Fakers?
(ABC News, video and article)
TDLC's Dr. Marian Bartlett discusses her team's cutting edge research at UC San Diego, that could "change how doctors treat patients and their pain."

April 30, 2014
Computer triumphs over humans at reading pain
Software could supplement or replace lie detectors, and serve as diagnostic aids for doctors
The article, which discusses the development of software that can read human facial expressions, features TDLC's Marni Bartlett.


April 28, 2014
Reading Pain in a Human Face
Researchers at the University of California, San Diego, have written software that not only detected whether a person's face revealed genuine or faked pain, but did so far more accurately than human observers.


April 28, 2014
Students face education improvements (The Columbia Chronicle)
New facial detection software can measure students' engagement levels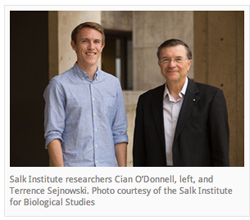 April 20, 2014
Salk Researchers' Work Explains How Brain Selects Memories
(Times of San Diego, April 20, 2014)
TDLC's Terry Sejnowski and fellow Salk Institute researcher Cian O'Donnell are featured in the article, which describes how "scientists at the Salk Institute in La Jolla have created a new model of memory that explains how neurons retain select memories a few hours after an event."
April 17, 2014
Paula Tallal and Fast ForWord are featured in Wired Magazine
Game your brain: The new benefits of neuroplasticity (Wired Magazine)
The article features TDLC Investigator Paula Tallal and her work on Fast ForWord, and discusses brain plasticity and brain-training games. More




April 15, 2014
Computer Software Accurately Predicts Student Test Performance
(UC San Diego News Center, April 15, 2014)
This article describes technology that "uses facial expression recognition to detect how engaged students are during a class and to predict how well they will do in that class." Featured TDLC researchers include Drs. Jacob Whitehill, Javier Movellan, and Zewelanji Serpell (as well as discussion of Emotient and the Machine Perception Lab at UC San Diego).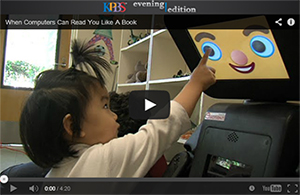 April 9, 2014
RUBI and Emotient featured on KPBS:
When Computers Can Read You Like A Book


April 3 - 8, 2014 - Featured Investigator Marian Bartlett
Computer Program Could Help Spot Pain Malingering (April 8, 2014)
Computers see through faked expressions of pain better than people
(The Daily Star, Science, April 5, 2014)
Painful loss in the human vs computer-vision battle (Imveurope, Technology News, April 4, 2014)
Ouch! Computer system spots fake expressions of pain better than people (April 3, 2014)


March 31, 2014
Eliciting brain plasticity to keep the body moving
Engineers think 'out of the box' to help solve motor control issues for Parkinson's patients and others (Science Nation, NSF's online magazine)
TDLC is featured in the National Science Foundation (NSF) online magazine, Science Nation, which describes Gert Cauwengerghs' NSF grant 'Emerging Frontiers in Research Innovation (EFRI)' and highlights the Motion Capture-Brain Dynamics Lab.


March 20 and 25, 2014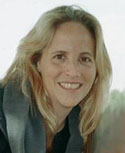 Computer Accurately Detects Pain (U-T San Diego, March 20, 2014)
A study by researchers at UC San Diego and the University of Toronto has found that a computer system spots real or faked expressions of pain more accurately than people can. TDLC's Marni Bartlett is lead author of the paper titled "Automatic Decoding of Deceptive Pain Expressions," published in the latest issue of Current Biology. More


Other related articles: Computers Spot False Faces Better Than People
(UC San Diego News Center, March 20, 2014)
Master Those Expressions By Lying Or Risk Getting Caught By A Computer!
(The Almagest, March 25, 2014)



March 12, 2014
UC San Diego Start-Up Emotient Shows the Face of New Technology
(UC San Diego News Center)



March 9, 2014
Put Down That Cellphone! Study Finds Parents Distracted by Devices
(NBC News Health/Parenting, March 9, 2014)
TDLC's Gedeon Deák is interviewed in the article, which discusses the topic of parents using mobile devices around their children.


March 6, 2014
This Google Glass App Will Detect Your Emotions, Then Relay Them Back To Retailers
Facial recognition company Emotient will open a private beta for a Google Glass app that detects users' emotions in real time. (TDLC's Marian Bartlett and Javier Movellan are co-founders and lead researchers for Emotient).
More

Another article




March 6, 2014
Emotient™ Announces Series B Financing of $6M
Financing Led by Prominent Silicon Valley VC Seth Neiman's Private Investment Consortium; Intel Capital Provides Institutional
Emotient, the leading authority in facial expression recognition, today announced that it has closed a $6 million Series B round of financing. (The team includes six PhDs, led by Marian Bartlett, PhD., Javier Movellan PhD., Ian Fasel, PhD., Gwen Littlewort, PhD., Joshua Susskind, PhD. and Jacob Whitehill, PhD.). More

And another article

March 4, 2014
Bioengineer Studying How the Brain Controls Movement
Featured TDLC Investigators Howard Poizner, Scott Makeig, Terrence Sejnowski, and John Iversen.
February 3, 2014
In the brain, the number of neurons in a network may not matter (Vanderbilt News)
TDLC Investigator Dr. Thomas Palmeri and team are featured.



February 9, 2014


Behrmann studies how brain works with one hemisphere
(CMU The Tartan Online, Feb. 9, 2014 )
TDLC's Marlene Behrmann (a professor of psychology at Carnegie Mellon), discusses brain plasticity — the ability of the brain to change and adapt its structure and function. She believes that an understanding of brain plasticity could have a substantial influence on the way the brain is viewed. "Contrary to received wisdom, the brain is really a pretty flexible machine," Behrmann said. "There may be ways to optimize brain function, both in normal individuals and individuals with some kind of abnormality." More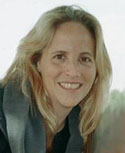 January 30 and 27, 2014
TDLC'S Marni Bartlett in the news:


Facial-Recognition Tech Can Read Your Emotions (LiveScience, 1/30/14)


Innovator Talks about Getting University Work into Business
(The San Diego Union Tribune, 1/27/14)
Read an Interview with Marian Bartlett, co-founder and lead researcher for Emotient, winner of Connect's 2013 Most Innovative New Products Award in the software category for FACET. More


January 21, 2014
New Publication by TDLC's Mike Mozer, Doctoral candidate Rob Lindsey, and DEAP member and middle-school teacher Jeff Shroyer:
CU-built software uses big data to battle forgetting with personalized content review (Univ. of Colorado Boulder News, Jan. 21, 2014)
According to a new study by the University of Colorado Boulder, computer-based individualized study schedules can help students remember what they have studied. TDLC's Mike Mozer is senior author of the study, published in the journal Psychological Science. Another related article about their study: Students remember more with personalized review, even after classes end (Jan. 21, 2014).



January 15 and 16, 2014
TDLC Investigators in Recent News:


Meet the Man Google Hired to Make AI a Reality (WIRED, Jan. 16, 2014)


Terry Sejnowski is mentioned in relation to the BRAIN Initiative and his 1985 co-invention


(with Geoffrey Hinton) of the Boltzmann machine, one of the earliest neural nets.


2014 : What Scientific Idea is Ready for Retirement? (EDGE, Jan. 15, 2014)


Contributor: Terry Sejnowski, discussing Grandmother Cells


The future of shopping: When psychology and emotion meet analytics


Marian Bartlett is featured (ZDNet, Jan. 15, 2014)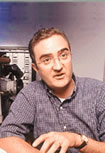 January 6, 2014
Dr. Javier Movellan Featured in the Union Tribune:
Five Top Innovators of 2013 Share Their "Aha" Moments
TDLC's Dr. Movellan is co-founder and lead researcher at Emotient, a company that "translates facial expressions into actionable information, enabling companies to create new levels of customer engagement." Read the article


December 12, 2013

Salk Scientist Fred Gage named to National Academy of Inventors (Dec. 12, 2013)
NAI Fellows are nominated by their peers, and "are honored for having demonstrated 'a prolific spirit of innovation in creating or facilitating outstanding inventions and innovations that have made a tangible impact on quality of life, economic development, and the welfare of society.'" More


December 6, 2013
TDLC investigators Javier Movellan and Marian Stewart Bartlett are co-founders of Emotient, a company that recently received the Most Innovative New Product (MIP) Award in the Software category at the 2013 CONNECT MIP Awards .(Dec. 6, 2013). More

November 2013


Study finds a patchwork of genetic variation in the brain
TDLC Investigator Fred Gage was part of a research team at The Salk Institute for Biological Studies that used single-cell sequencing to show that "the genomic structures of individual neurons differ from each other even more than expected." Dr. Gage explains, "Contrary to what we once thought, the genetic makeup of neurons in the brain aren't identical, but are made up of a patchwork of DNA," The findings were published Nov. 1 in Science. Read the article

Additional article

November 2013
Recent Publications by Gedeon Deak and TDLC Trainees


Several recent publications from the Cognitive Development Lab at UCSD, directed by investigator Gedeon Deak, were co-authored by TDLC trainees Kaya de Barbaro and Marybel Robledo. The papers describe findings and methods relating infants' temporal processing of social and non-social information to the development of language and communication skills.
Click here to learn more about the publications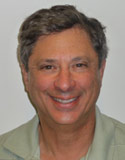 November 2013
Dr. Howard Poizner featured on the Cover of Neurscience
A study by Dr. Poizner and colleagues will be featured on the cover of Neuroscience (Dec 16th issue): Patients with Parkinson's disease show impaired online control and reduced eye-hand span when reaching to grasp objects (Neuroscience, 2013, 254, 205-221). Authors: Lukos, J., Hernandez, M., Tunik, E., Hillyard, S., and Poizner, H.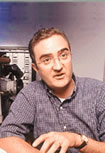 October 14, 2013
TDLC Investigator and Emotient Co-Founder Dr. Javier Movellan Featured In New York Times
An article in The New York Times, "The Rapid Advance of Artificial Intelligence ," features Dr. Javier Movellan, discussing the future of emotion aware computing. 
October 9, 2013
SIMPHONY Project in the News!


"Neuroscientists at UC San Diego are studying the impact of intense music ensemble training on the brain development of underserved children in the Chula Vista school district. Specifically, they want to better understand how music influences neural connections in the brain. The five-year project, called SIMPHONY (Studying the Influence Music Practice has On Neurodevelopment in Youth), is directed by TDLC's John Iversen of the Institute for Neural Computation in close collaboration with Terry Jernigan, director of the Center for Human Development." (taken from UCSD News) More




October 11, 2013


Public Hearing at UC San Diego: A Mindful Approach to the BRAIN Initiative
A public hearing, "A Mindful Approach to the BRAIN Initiative," was held Oct. 4, 2013, at UC San Diego, to explore the state's role in supporting the BRAIN Initiative, first unveiled by the Obama Administration in April 2013. TDLC's Dr. Terry Sejnowski attended the event, along with Senate Majority Leader Ellen M. Corbett, Ralph Greenspan (head of the recently established Center for Brain Activity Mapping (CBAM)), and UCSD Chancellor Pradeep K. Khosla. Dr. Sejnowski was quoted in the article: "The last century we went to the moon to explore outer space; this century we're exploring inner space by studying the link between brain activity and behavior."

October 9, 2013 (Pittsburgh Post-Gazette)
TSA may have the perfect job for autistic workers
Study: High-functioning autistic people could excel at certain tasks
TDLC investigator Marlene Behmrann was senior author of a study published by researchers at Carnegie Mellon University, the University of Pittsburgh and the University of Minnesota. The study found that high-functioning autistic men "were just as accurate and almost as fast as non-autistic people in finding weapons in X-ray images of baggage. More important, their performance improved as time went on, particularly in correctly identifying bags that had no weapons."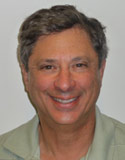 September 2013
TDLC's Howard Poizner and Team are Featured in Recent News!

September 2013
TDLC Investigators in the News:
> Michael Tarr will take up the role of head of the department of psychology at Carnegie Mellon in January 2014.
> Carnegie Mellon Appoints Marlene Behrmann New Co-Director of Center for the Neural Basis of Cognition.
August and September, 2013
Howard Poizner and his team were featured on the cover of the August issue of the journal Neuroscience: Reaching to kinesthetically defined targets in Parkinson's disease: Effects of deep brain stimulation therapy. (Lee, D., Henriques, D.Y.P., Snider, J., Song, D.D., Poizner, H. , in Neuroscience, 2013, 244, 99-11).

The group was also recently published in The Journal of Neuroscience (Sept. 18, 2013): Human Cortical θ during Free Exploration Encodes Space and Predicts Subsequent Memory (D. Leea, D.Y. Henriques, J. Snidera, D. Song, H. Poiznera).
September 20, 2013
TDLC's Howard Poizner is featured in the Union Tribune:
Hot on the trail of Parkinson's
Poizner discusses his Parkinson's research program with Gary Robbins of the U-T San Diego. Click here to read the article and watch the video!

September 17, 2013
Terry Sejnowski featured in recent article on the BRAIN Initiative:
National Neuroscience Effort Zooms In On Brain Circuits (KPBS, Sept. 17, 2013)
The article also links to the nine broad research priorities of the U.S. brain-mapping initiative, made by the US National Institutes of Health (NIH), which were released on September 16, 2013. More

September 2013


TDLC's Gedeon Deák featured in the UC San Diego Triton Alumni Magazine
In a recent paper published in the Journal of Experimental Child Psychology (2013), TDLC investigator Gedeon Deák and a Stanford colleague in pediatrics (Toney) show that young children "learn pictogram associations or facts as quickly or more quickly than they learn words. This challenges the assumption of developmental psychologists and lay-people alike that children are 'little sponges' for learning words and language."


Read the paper


Read the Triton article



August and September, 2013
Howard Poizner and his team were featured on the cover of the August issue of the journal Neuroscience: Reaching to kinesthetically defined targets in Parkinson's disease: Effects of deep brain stimulation therapy. (Lee, D., Henriques, D.Y.P., Snider, J., Song, D.D., Poizner, H. , in Neuroscience, 2013, 244, 99-11).

The group was also recently published in The Journal of Neuroscience (Sept. 18, 2013): Human Cortical θ during Free Exploration Encodes Space and Predicts Subsequent Memory. Click here to read the paper.
August 14, 2013
Preterm Babies at Risk for Later Cognitive Difficulties
A $3 million NIH grant was recently awarded to researchers at UC San Diego to study the impact of preterm birth on early cognitive development and academic measures. TDLC investigators Terry Jernigan, Tim Brown and Judy Reilly are part of this multidisciplinary team of investigators. They will utilize MRI imaging techniques to study links between affected brain areas and pathways and levels of performance on a set of neurocognitive and math functions. More

August 09, 2013
Presidential Medal of Freedom to be Awarded to Two UC San Diego Professors
Mario Molina, distinguished professor of chemistry and biochemistry at UC San Diego, will receive the Presidential Medal of Freedom, the nation's highest civilian honor, the White House announced August 8. Sally Ride, former professor emeritus in physics and first woman in space, will also be honored, posthumously. This news is especially exciting for TDLC, as Sally Ride founded and led the educational company, Sally Ride Science, which officially joined TDLC as a corporate partner this year. More about the Awards

TDLC's Terrence Sejnowski was featured in recent articles about Brain Research:
Accelerating Brain Research with Supercomputers
August 5, 2013 (HPC Wire)

Decoded: How brain remains focused on long-term goals
August 5, 2013 ( FirstPost)

June 2013
TDLC researchers present at the 2013 International Brain-Computer Interface (BCI) Conference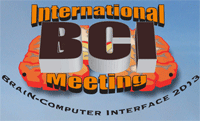 TDLC's Scott Makeig, Tim Mullen, Leanne Chukoskie, and Virginia de Sa (among others) recently attended the 2013 International Brain-Computer Interface (BCI) Conference, held on June 3-7, 2013, in Pacific Grove, CA. They were part of a group of scientists who convene annually to discuss scientific advances in the field of BCI -- a technology that links thoughts, commands and emotions from the brain to computers, using EEG. Tim Mullen won Poster Prize for Technical Merit for his poster, "Real-Time Estimation and 3D Visualization of Source Dynamics and Connectivity Using Wearable EEG".
More about TDLC's research at the conference


Conference Website


June and April 2013
Terry Sejnowski Elected to American Academy of Arts and Science!
He is also featured on Science 360 Radio on Spectrum Radio, where he discusses the BRAIN Initiative. Click here to listen! ( Link on right side, in "New Today on Science360 Radio" section).


June 2013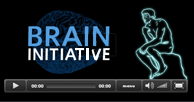 BRAIN Initiative: A Primer
This video was commissioned by the Kavli Foundation and produced, in collaboration with Science Visualization, by TDLC's partner, The Science Network (with Roger Bingham). The conceptual foundation for the BRAIN Initiative was generated from a paper published in Neuron (June 2012), as a proposed direction - and a challenge - for neuroscience.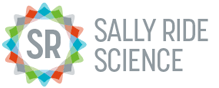 June 2013
Sally Ride Science officially joins TDLC as a corporate partner
America's first woman in space, Sally Ride, founded a science education company called Sally Ride Science, to engage and inspire students in science, technology, engineering, and math (STEM) fields. The company "brings science to life through pioneering professional development, instructional solutions, and real-science investigations for students in 4th-8th grades" Bill Jenkins has moved from his position at Scientific Learning, one of TDLC's corporate partners, to a position at Sally Ride Science, and is excited about the future opportunities a partnership with TDLC can create.
May 16, 2013


UC San Diego Creates Center for Brain Activity Mapping (CBAM)
Ralph Greenspan (associate director of the Kavli Institute for Brain and Mind at UC San Diego) authored the proposal for CBAM with Nick Spitzer (Kavli Director) and TDLC's Terry Sejnowski. CBAM will focus on "developing new technologies necessary for global brain-mapping at the resolution level of single cells and the timescale of a millisecond, participate in brain mapping experiments, and develop the necessary support mechanisms for handling and analyzing the enormous datasets that such efforts will produce." More...



April 27, 2013
This is your mind on music (U-T San Diego)
Mainly Mozart's "Mozart & the Mind" series will get you thinking
Features Tim Mullen and TDLC's Alex Khalil.


April 25, 2013 (article in UCSD's This Week)
UC San Diego's "Simphony" Research Earns Grammy Foundation Support
John Iversen of the Institute of Neural Computation (INC) at UC San Diego is heading the SIMPHONY Project, one of the first longitudinal studies of its kind on the effects of musical training on brain development. SIMPHONY is being done in collaboration with TDLC researcher Dr. Terry Jernigan of the Center for Human Development. More ...


April 2, 2013
President Obama announces BRAIN Initiative;
UC San Diego, 'Mesa' colleagues and private-public partners will play key roles
TDLC co-Director Terry Sejnowski "joined President Barack Obama in Washington, D.C., on April 2, 2013, at the launch of the Brain Research through Advancing Innovative Neurotechnologies (BRAIN) Initiative—a major Administration neuroscience effort that advances and builds upon collaborative scientific work by leading brain researchers such as Salk's own Sejnowski." (taken from Salk News Release).
For more info: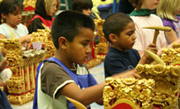 March 4, 2013 (BBC News Online)
TDLC's Gamelan Project highlighted on BBC News online:
Power of Art: Can music help treat children with attention disorders?
"New research suggests playing a musical instrument improves the ability to focus attention." Click here for the article!


January 15, 2013 (Fox 5 News)
Robot baby learns how to express human emotions
UCSD researchers hope humanoid robot can help in therapy sessions with special needs children (TDLC researcher Deborah Forster interviewed) More...


January 11, 2013 (Salon magazine)
Robot toddler could unlock secrets of human development
Welcome to the uncanny valley: Watch as a humanoid robot mimics the expressions of a
one-year-old child (The Machine Perception Lab at UCSD (with TDLC's Javier Movellan) )
More...



January 7, 2013 (in Gizmag)
UCSD's robot baby Diego-san appears on video for the first time
The Machine Perception Lab at UCSD (with TDLC's Javier Movellan) has built an infant robot designed to study the cognitive development of infants. The lab received funding from the National Science Foundation to contract Kokoro Co. Ltd. and Hanson Robotics, two companies that specialize in building lifelike animatronics and androids.  More...



December 2012
UCSD's Center for Human Development (CHD) receives NICHD grant to create a new "Innovative Research Hub" More... 
September 2012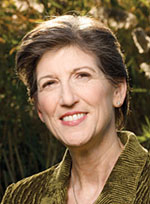 TDLC's Paula Tallal named an Inventor of the Year by the New Jersey Hall of Fame!
Paula Tallal is being honored because of her "academic and clinical expertise in neuroscience research and the resulting FastForword series of products, which has benefited children across the globe." More...
September 18, 2012
A Robot With a Reassuring Touch
Research by TDLC's Javier Movellan and Emanuel Todorov is featured in the New York Times!
Read the article...


September 17, 2012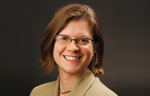 Sex matters: Guys recognize cars and women recognize birds best
TDLC Investigator Isabel Gauthier and her colleagues discuss their research, which shows gender differences in object recognition. The results were published online in the Vision Research journal (article: The Vanderbilt Expertise Test Reveals Domain-General and Domain-Specific Sex Effects in Object Recognition).
Click here to view an interview with Isabel Gauthier about this research!



August 23, 2012
A review of STDP by TDLC Investigator Feldman is featured in Neuron
The Spike-Timing Dependence of Plasticity (Neuron, 8/23/12)
It has been 15 years since the discovery of spike timing-dependent plasticity (STDP), which has become a leading candidate mechanism for information storage and learning in the nervous system. This review summarizes our current understanding of STDP, from its varied forms and cellular mechanisms to theoretical properties and to the evidence that it contributes to plasticity and learning in vivo. Read the abstract ....


July 2012
Dave Deriso awarded Marie Curie Fellows scholarship to study at Oxford University
Dave Deriso has been awarded a Marie Curie Fellows scholarship to study at Oxford University as one of 14 research fellows to be trained in a new European Network. The European Community Seventh Framework Initial Training Network "Adaptive Brain Computations" (ABC) is a multi-disciplinary research and training program which aims to integrate the study of learning and brain plasticity to promote wellbeing and advance healthcare interventions. More...
July 11, 2012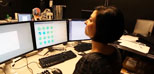 Motion Capture Lab in the news
Why zombies, robots, clowns freak us out (CNN 7/11/12)
Ayse Saygin, professor at UC San Diego, is featured in an article in CNN Health to discuss her research into a strange phenomenon called the "uncanny valley." This term is used to describe the idea that as a robot's appearance becomes more humanlike, it can seem disturbing. By using brain imaging and EEG in the Motion Capture Lab, Ayse Saygin and her team hope to understand the EEG patterns associated with the uncanny valley effect. Eventually, this research could help robot developers or animators create robots that don't disturb people. Read the article ...



April 2012
Paula Tallal is interviewed on BAM! Inside The Minds of Teens with Dr. Regina Lamourell:
Is Your Child Struggling with Literacy?



April 1, 2012
TDLC's Jim Tanaka is featured on CNN Health (with link from CNN home page):
With autism, no longer invisible (CNN Health, April 1, 2012)
2012
Let's Face It partners with The Andy Warhol Museum
The Let's Face It program, under TDLC's Jim Tanaka, is partnering with The Warhol Museum to help kids with autism develop face-reading skills. More
March 2012
TDLC fellow Dave Deriso recently led the winning team at the ATT Mobile App Hackathon in downtown San Diego. The Hackathon focuses on apps for health and healthcare. Dave Deriso's team's app -- "StayFit" -- uses the accelerometer embedded in most mobile smartphones to help physical therapists remotely monitor their patients as they perform exercises prescribed for physical recovery. To read more about the Hackathon prize and the portal Deriso designed, please click on the article: UC San Diego Researcher Takes Home Top Prize at AT&T App Hackathon.
May 2012
Carnegie Mellon Brain Research Shows Visual Perception System Unconsciously Affects Our Preferences
Researchers Launch NSF-supported Startup, neonlabs, To Apply Findings to Online Video Market
More



2012
Cortical Rhythms in the Human Brain During Free Exploration are Linked to Spatial Memory
TDLC researcher Joe Snider, trainee Markus Plank and PI Howard Poizner, along with colleagues Gary Lynch and Eric Halgren, are participating in exciting work in the Motion Capture Lab at UC San Diego. By combining motion capture, virtual reality and high density electroencephalographic recordings (EEG), their goal is to identify neural processes, based on EEG temporal dynamics, that underlie active spatial exploration and memory. http://vimeo.com/28649538
February 2012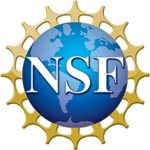 TDLC research is featured in U.S. News!
National Science Foundation has provided content for an article, located in the Science section of U.S. News, that highlights TDLC research: How the Brain Learns: Researchers study timing, sensory systems, how regions connect.
February 2012
TDLC investigators Paula Tallal and György Buzsaki are both named as members of New Jersey's 20 biggest brains, while TDLC's partner Center for Molecular and Behavioral Neuroscience, Newark (CMBN) is listed as one of Jersey's "brainiest places" according to Inside Jersey. The 20 named individuals have been chosen for their creativity, imagination, and achievement in making significant breakthroughs in their fields.


January 12, 2012
Face Maze program in the news!
October 2011
TDLC Receives Renewal from the National Science Foundation!
News Release:


>UC San Diego's news release: Learning Center at UC San Diego Wins $18-Million Renewal (Oct. 31, 2011)


>TDLC's news release: Temporal Dynamics of Learning Center Receives $18-Million Renewal

October 2011
National Science Foundation EFRI Award
TDLC members Scott Makeig, Howard Poizner, and Terrence Sejnowski are collaborating with project leader Gert Cauwenberghs and colleague Kenneth Kreutz-Delgado on a project aimed at creating an innovative, non-invasive approach for rehabilitation of Parkinson's disease patients. The team, all from UC San Diego, recently received an NSF EFRI award for the project, which will use a combination of EEG sensor and force feedback motor control.|


> About the NSF EFRI M3C program


> NSF news announcement
2011
SCCN and INC Research: Brain-Computer Interface
> Reading The Mind: UCSD TV on Brain-Computer Interface Research at SCCN and INC
'> Just: Quartet for brain and trio'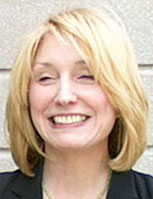 August 2011
Early Interventions: Baby Brains May Signal Later Language Problems
An article in Scientific American features Dr. Benasich's research in their recent issue on "Building Better Brains"
More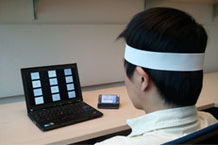 April 14, 2011
KPBS Radio Documents SCCN's Research on Cell Phone/Visual Brain Interface
All Brain, No Hands Cell Phone -- New wireless technology uses brain waves to dial up a friend on a cell phone. (Photo: A student tests a new brain-wave cell phone app.
Credit: UCSD Photo). More

March 4, 2011
TDLC investigator Gyorgy Buzsaki Is Co-Winner of Major European "Brain Prize"
Buzsaki shares prize of one million Euros with two other neuroscientists from his native Hungary
More

February 2011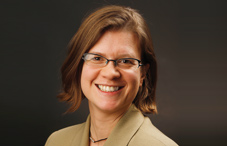 TDLC investigator Isabel Gauthier is appointed Editor of The Journal of Experimental Psychology! An article about her appointment appears on the website of the American Psychological Association (Feb. 2011). For more information:


> American Psychological Association article


> Editorial

February 8, 2011


Terrence Sejnowski elected to National Academy of Engineering!
Salk Institute professor and TDLC Co-Director Terry J. Sejnowski, Ph.D., has been elected a member of the National Academy of Engineering. Dr. Sejnowski is also a member of the National Academy of Sciences and the Institute of Medicine, making him one of only ten living individuals to have been elected to all three branches of the National Academies.


UC San Diego's Division of Biological Sciences press release


Salk Institute press release
December 2010
QnAs with Terrence J. Sejnowski (PNAS) - December 2010
This questions and answers session gives insight into TDLC co-Director Terry Sejnowski's research and life, answering such questions as how he initially became interested in machine learning, and how he believes using machines to model and emulate human behavior could make a difference in our lives. More

November 2010
New York Times story on the art of the brain includes a cover image from TDLC member Gyorgy Buzsaki.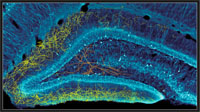 > Read the article, "An Odyssey Through the Brain, Illuminated by a Rainbow"


> See the image in the slideshow: The Beautiful Mind

November/December 2010
QnAs with Terrence J. Sejnowski
TDLC co-director Terrence Sejnowski was recently interviewed in PNAS(Proceedings of the National Academy
of Sciences of the United States of America)


October 8, 2010
Neurons cast votes to guide decision-making
New research from Vanderbilt University reveals that our brain accumulates evidence when faced with a choice and triggers an action once that evidence reaches a tipping point. (Braden Purcell, Jeffrey Schall, Thomas Palmeri)
September 27, 2010
Computer games help autistic children read faces
(Pittsburgh Post-Gazette, Sept. 2010)
Dr. Jim Tanaka and Marni Bartlett's collaborative work on a new version of Let's Face It! was recently featured in the Pittsburgh Post-Gazette
Aug 11th, 2010
Coming soon to a classroom near you: Robot teachers?
There's nothing normal about these paras, as new developments in robotics lead to computerized teaching assistants.
TDLC Investigator Javier Movellan is cited in an article in eSchool News about RUBI. More...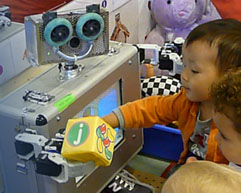 July 10, 2010
RUBI in The New York Times
TDLC investigator Javier Movellan is cited in The New York Times article, Students, Meet Your New Teacher, Mr. Robot. In the article, he discusses the RUBI project, which has been supported in part by the TDLC through the NSF Science of Learning Program. More...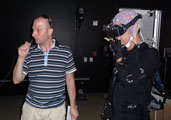 June 2010
The Discovery Channel in Dr. Poizner's Lab
The Discovery Channel filmed Howard Poizner and Gary Lynch in Dr. Poizner's lab on June 12, 2010, for a series called 'Curiosity: The Questions of Life,' on research of the future. The segment is on memory and will air in 2011. More

June 2010
In a recent article titled Reading Delays, in American School Board Journal, TDLC co-Directors Gary Cottrell and Paula Tallal discuss how time and timing impact the ability to learn to read, and how The Fast ForWord® Program can help students. More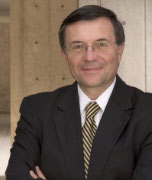 April 27, 2010
Salk scientist and TDLC Co-Director Terrence Sejnowski was elected to the National Academy of Sciences
April 27, 2010 Scientific American
When Will We Be Able to Build Brains Like Ours?
Sooner than you think -- and the race has lately caused a 'catfight'
- By Terry Sejnowski (TDLC Co-Director)


April 2, 2010 Science
All for one and one for all!
Cutting-edge computer modeling reveals neurons coordinating their messaging, yielding clues to how the brain works
April 26, 2010
The Distinguished Educator Panel, a group that will form the nucleus of The Educator Network, met for an orientation meeting on April 26, 2010. More ...
January 2010
The Grand Challenges of Science: Robotics. DISCOVER and the National Science Foundation
TDLC's Javier Movellan participated in the panel discussion. More

2010
TDLC's REU Program: TDLC is starting a Research Experience for Undergraduates (REU) Site program at UC San Diego.The purpose of the program, which is funded by a grant from the National Science Foundation, is to train undergraduate students in the specific research areas of TDLC, including machine learning, cognitive science, psychology, and neuroscience. More

September 30, 2009 UCSD Jacobs School of Engineering
Students Explore Topics Outside Comfort Zone


September 2009 The Dana Foundation
Will 'Rubi the Robot' Be the Ultimate Teacher's Aide? Machine Learning and the Transformation of Education
November 2009
Yetta Wong, TDLC graduate student at Vanderbilt, member of PEN, has been awarded a competitive Dissertation Enhancement Grant of $2000 from the Vanderbilt Graduate School to visit Scott Makeig (SIN, SMN) to learn how to apply ICA to her ERP data on expert perception of musical notation.
October 2009
TDLC Trainee Eva Pastalkova, Ph.D., Receives Prestigious Award


July 16, 2009
Robots Could Replace Teachers Live Science
July 10, 2009
UCSD Robot Learns Human Facial Expressions. NPR interview with Dr. Marian Bartlett

June 20, 2009 Smithsonian Magazine
Robot Babies


April 2009
Brain Fitness For Kids - Preview for PBS Special
The public television special "New Science of Learning: Brain Fitness for Kids" features interviews with TDLC investigators April Benasich, Andrea Chiba, Javier Movellan, Terry Sejnowski, and Paula Tallal. This program aired nationwide on local PBS television stations.


February 5, 2009 Reuters
Einstein, in robot form, smiles when you do


January 29, 2009 The Scientist
Baby Neurons Glue New Memories
Full Paper (Neuron)
January 19, 2009 The Boston Globe
Have we met?: As facial recognition technology advances, new research sheds light on how we 'read' faces


December 8, 2008 Live Science
Men Are Red-Faced, Women Greenish


June 25, 2008 BBC
BBC Leading Edge Report - RUBI


June 25, 2008 JSoE, UCSD

Machine Perception Lab PhD Student Turns Face Into Remote Control
September 26, 2008 Science Daily
Effect of Gama Waves on Cognitive and Language Skills in Children


October 22, 2008 Association for Psychological Sciences

June 26, 2008 The Economist
The Crowd Within: A Battle of Ideas is going on inside your mind


December 7, 2006 Forbes.com
Dr. Paula Tallal and Scientific Learning Corporation Collaborate in Creation of Cutting-Edge Research Center