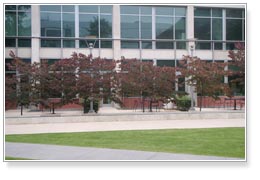 A list of recent articles showcasing the Center's work and that of its members, collected from various newspapers, journals, magazines, and online news sources.



May 16, 2013


UC San Diego Creates Center for Brain Activity Mapping (CBAM)
Ralph Greenspan (associate director of the Kavli Institute for Brain and Mind at UC San Diego) authored the proposal for CBAM with Nick Spitzer (Kavli Director) and TDLC's Terry Sejnowski. CBAM will focus on "developing new technologies necessary for global brain-mapping at the resolution level of single cells and the timescale of a millisecond, participate in brain mapping experiments, and develop the necessary support mechanisms for handling and analyzing the enormous datasets that such efforts will produce." More...


April 25, 2013 (article in UCSD's This Week)
UC San Diego's "Simphony" Research Earns Grammy Foundation Support
John Iversen of the Institute of Neural Computation (INC) at UC San Diego is heading the SIMPHONY Project, one of the first longitudinal studies of its kind on the effects of musical training on brain development. SIMPHONY is being done in collaboration with TDLC researcher Dr. Terry Jernigan of the Center for Human Development. More ...


April 2, 2013
President Obama announces BRAIN Initiative;
UC San Diego, 'Mesa' colleagues and private-public partners will play key roles
TDLC co-Director Terry Sejnowski "joined President Barack Obama in Washington, D.C., on April 2, 2013, at the launch of the Brain Research through Advancing Innovative Neurotechnologies (BRAIN) Initiative—a major Administration neuroscience effort that advances and builds upon collaborative scientific work by leading brain researchers such as Salk's own Sejnowski." (taken from Salk News Release).
For more info: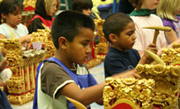 March 5, 2013 (BBC News Online)
TDLC's Gamelan Project highlighted on BBC News online:
Power of Art: Can music help treat children with attention disorders?
"New research suggests playing a musical instrument improves the ability to focus attention." Click here for the article!


January 15, 2013 (Fox 5 News)
Robot baby learns how to express human emotions
UCSD researchers hope humanoid robot can help in therapy sessions with special needs children (TDLC researcher Deborah Forster interviewed) More...


January 11, 2013 (Salon magazine)
Robot toddler could unlock secrets of human development
Welcome to the uncanny valley: Watch as a humanoid robot mimics the expressions of a
one-year-old child (The Machine Perception Lab at UCSD (with TDLC's Javier Movellan) )
More...



January 7, 2013 (in Gizmag)
UCSD's robot baby Diego-san appears on video for the first time
The Machine Perception Lab at UCSD (with TDLC's Javier Movellan) has built an infant robot designed to study the cognitive development of infants. The lab received funding from the National Science Foundation to contract Kokoro Co. Ltd. and Hanson Robotics, two companies that specialize in building lifelike animatronics and androids.  More...



December 2012
UCSD's Center for Human Development (CHD) receives NICHD grant to create a new "Innovative Research Hub" More... 
September 2012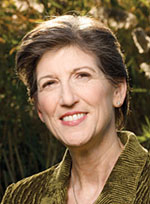 TDLC's Paula Tallal named an Inventor of the Year by the New Jersey Hall of Fame!
Paula Tallal is being honored because of her "academic and clinical expertise in neuroscience research and the resulting FastForword series of products, which has benefited children across the globe." More...
September 18, 2012
A Robot With a Reassuring Touch
Research by TDLC's Javier Movellan and Emanuel Todorov is featured in the New York Times!
Read the article...


September 17, 2012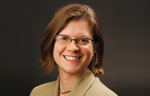 Sex matters: Guys recognize cars and women recognize birds best
TDLC Investigator Isabel Gauthier and her colleagues discuss their research, which shows gender differences in object recognition. The results were published online in the Vision Research journal (article: The Vanderbilt Expertise Test Reveals Domain-General and Domain-Specific Sex Effects in Object Recognition).
Click here to view an interview with Isabel Gauthier about this research!



August 23, 2012
A review of STDP by TDLC Investigator Feldman is featured in Neuron
The Spike-Timing Dependence of Plasticity (Neuron, 8/23/12)
It has been 15 years since the discovery of spike timing-dependent plasticity (STDP), which has become a leading candidate mechanism for information storage and learning in the nervous system. This review summarizes our current understanding of STDP, from its varied forms and cellular mechanisms to theoretical properties and to the evidence that it contributes to plasticity and learning in vivo. Read the abstract ....


July 2012
Dave Deriso awarded Marie Curie Fellows scholarship to study at Oxford University
Dave Deriso has been awarded a Marie Curie Fellows scholarship to study at Oxford University as one of 14 research fellows to be trained in a new European Network. The European Community Seventh Framework Initial Training Network "Adaptive Brain Computations" (ABC) is a multi-disciplinary research and training program which aims to integrate the study of learning and brain plasticity to promote wellbeing and advance healthcare interventions. More...
July 11, 2012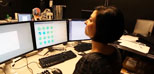 Motion Capture Lab in the news
Why zombies, robots, clowns freak us out (CNN 7/11/12)
Ayse Saygin, professor at UC San Diego, is featured in an article in CNN Health to discuss her research into a strange phenomenon called the "uncanny valley." This term is used to describe the idea that as a robot's appearance becomes more humanlike, it can seem disturbing. By using brain imaging and EEG in the Motion Capture Lab, Ayse Saygin and her team hope to understand the EEG patterns associated with the uncanny valley effect. Eventually, this research could help robot developers or animators create robots that don't disturb people. Read the article ...



April 2012
Paula Tallal is interviewed on BAM! Inside The Minds of Teens with Dr. Regina Lamourell:
Is Your Child Struggling with Literacy?



April 1, 2012
TDLC's Jim Tanaka is featured on CNN Health (with link from CNN home page):
With autism, no longer invisible (CNN Health, April 1, 2012)
2012
Let's Face It partners with The Andy Warhol Museum
The Let's Face It program, under TDLC's Jim Tanaka, is partnering with The Warhol Museum to help kids with autism develop face-reading skills. More
March 2012
TDLC fellow Dave Deriso recently led the winning team at the ATT Mobile App Hackathon in downtown San Diego. The Hackathon focuses on apps for health and healthcare. Dave Deriso's team's app -- "StayFit" -- uses the accelerometer embedded in most mobile smartphones to help physical therapists remotely monitor their patients as they perform exercises prescribed for physical recovery. To read more about the Hackathon prize and the portal Deriso designed, please click on the article: UC San Diego Researcher Takes Home Top Prize at AT&T App Hackathon.
May 2012
Carnegie Mellon Brain Research Shows Visual Perception System Unconsciously Affects Our Preferences
Researchers Launch NSF-supported Startup, neonlabs, To Apply Findings to Online Video Market
More



2012
Cortical Rhythms in the Human Brain During Free Exploration are Linked to Spatial Memory
TDLC researcher Joe Snider, trainee Markus Plank and PI Howard Poizner, along with colleagues Gary Lynch and Eric Halgren, are participating in exciting work in the Motion Capture Lab at UC San Diego. By combining motion capture, virtual reality and high density electroencephalographic recordings (EEG), their goal is to identify neural processes, based on EEG temporal dynamics, that underlie active spatial exploration and memory. http://vimeo.com/28649538
February 2012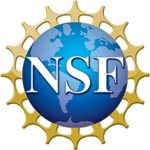 TDLC research is featured in U.S. News!
National Science Foundation has provided content for an article, located in the Science section of U.S. News, that highlights TDLC research: How the Brain Learns: Researchers study timing, sensory systems, how regions connect.
February 2012
TDLC investigators Paula Tallal and György Buzsaki are both named as members of New Jersey's 20 biggest brains, while TDLC's partner Center for Molecular and Behavioral Neuroscience, Newark (CMBN) is listed as one of Jersey's "brainiest places" according to Inside Jersey. The 20 named individuals have been chosen for their creativity, imagination, and achievement in making significant breakthroughs in their fields.


January 12, 2012
Face Maze program in the news!
October 2011
TDLC Receives Renewal from the National Science Foundation!
News Release:


>UC San Diego's news release: Learning Center at UC San Diego Wins $18-Million Renewal (Oct. 31, 2011)


>TDLC's news release: Temporal Dynamics of Learning Center Receives $18-Million Renewal

October 2011
National Science Foundation EFRI Award
TDLC members Scott Makeig, Howard Poizner, and Terrence Sejnowski are collaborating with project leader Gert Cauwenberghs and colleague Kenneth Kreutz-Delgado on a project aimed at creating an innovative, non-invasive approach for rehabilitation of Parkinson's disease patients. The team, all from UC San Diego, recently received an NSF EFRI award for the project, which will use a combination of EEG sensor and force feedback motor control.|


> About the NSF EFRI M3C program


> NSF news announcement
2011
SCCN and INC Research: Brain-Computer Interface
> Reading The Mind: UCSD TV on Brain-Computer Interface Research at SCCN and INC
'> Just: Quartet for brain and trio'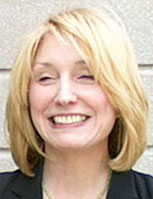 August 2011
Early Interventions: Baby Brains May Signal Later Language Problems
An article in Scientific American features Dr. Benasich's research in their recent issue on "Building Better Brains"
More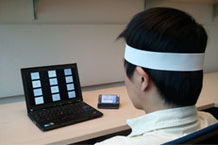 April 14, 2011
KPBS Radio Documents SCCN's Research on Cell Phone/Visual Brain Interface
All Brain, No Hands Cell Phone -- New wireless technology uses brain waves to dial up a friend on a cell phone. (Photo: A student tests a new brain-wave cell phone app.
Credit: UCSD Photo). More

March 4, 2011
TDLC investigator Gyorgy Buzsaki Is Co-Winner of Major European "Brain Prize"
Buzsaki shares prize of one million Euros with two other neuroscientists from his native Hungary
More

February 2011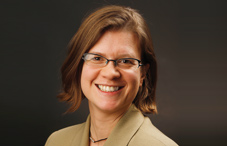 TDLC investigator Isabel Gauthier is appointed Editor of The Journal of Experimental Psychology! An article about her appointment appears on the website of the American Psychological Association (Feb. 2011). For more information:


> American Psychological Association article


> Editorial

February 8, 2011


Terrence Sejnowski elected to National Academy of Engineering!
Salk Institute professor and TDLC Co-Director Terry J. Sejnowski, Ph.D., has been elected a member of the National Academy of Engineering. Dr. Sejnowski is also a member of the National Academy of Sciences and the Institute of Medicine, making him one of only ten living individuals to have been elected to all three branches of the National Academies.


UC San Diego's Division of Biological Sciences press release


Salk Institute press release
December 2010
QnAs with Terrence J. Sejnowski (PNAS) - December 2010
This questions and answers session gives insight into TDLC co-Director Terry Sejnowski's research and life, answering such questions as how he initially became interested in machine learning, and how he believes using machines to model and emulate human behavior could make a difference in our lives. More

November 2010
New York Times story on the art of the brain includes a cover image from TDLC member Gyorgy Buzsaki.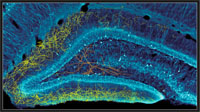 > Read the article, "An Odyssey Through the Brain, Illuminated by a Rainbow"


> See the image in the slideshow: The Beautiful Mind

November/December 2010
QnAs with Terrence J. Sejnowski
TDLC co-director Terrence Sejnowski was recently interviewed in PNAS(Proceedings of the National Academy
of Sciences of the United States of America)


October 8, 2010
Neurons cast votes to guide decision-making
New research from Vanderbilt University reveals that our brain accumulates evidence when faced with a choice and triggers an action once that evidence reaches a tipping point. (Braden Purcell, Jeffrey Schall, Thomas Palmeri)
September 27, 2010
Computer games help autistic children read faces
(Pittsburgh Post-Gazette, Sept. 2010)
Dr. Jim Tanaka and Marni Bartlett's collaborative work on a new version of Let's Face It! was recently featured in the Pittsburgh Post-Gazette
Aug 11th, 2010
Coming soon to a classroom near you: Robot teachers?
There's nothing normal about these paras, as new developments in robotics lead to computerized teaching assistants.
TDLC Investigator Javier Movellan is cited in an article in eSchool News about RUBI. More...


July 10, 2010
RUBI in The New York Times
TDLC investigator Javier Movellan is cited in The New York Times article, Students, Meet Your New Teacher, Mr. Robot. In the article, he discusses the RUBI project, which has been supported in part by the TDLC through the NSF Science of Learning Program. More...


June 2010
The Discovery Channel in Dr. Poizner's Lab
The Discovery Channel filmed Howard Poizner and Gary Lynch in Dr. Poizner's lab on June 12, 2010, for a series called 'Curiosity: The Questions of Life,' on research of the future. The segment is on memory and will air in 2011. More

June 2010
In a recent article titled Reading Delays, in American School Board Journal, TDLC co-Directors Gary Cottrell and Paula Tallal discuss how time and timing impact the ability to learn to read, and how The Fast ForWord® Program can help students. More
April 27, 2010
Salk scientist and TDLC Co-Director Terrence Sejnowski was elected to the National Academy of Sciences
April 27, 2010 Scientific American
When Will We Be Able to Build Brains Like Ours?
Sooner than you think -- and the race has lately caused a 'catfight'
- By Terry Sejnowski (TDLC Co-Director)


April 2, 2010 Science
All for one and one for all!
Cutting-edge computer modeling reveals neurons coordinating their messaging, yielding clues to how the brain works


January 2010
The Grand Challenges of Science: Robotics. DISCOVER and the National Science Foundation


September 30, 2009 UCSD Jacobs School of Engineering
Students Explore Topics Outside Comfort Zone


September 2009 The Dana Foundation
Will 'Rubi the Robot' Be the Ultimate Teacher's Aide? Machine Learning and the Transformation of Education


October 2009
TDLC Trainee Eva Pastalkova, Ph.D., Receives Prestigious Award


July 16, 2009
Robots Could Replace Teachers Live Science
July 10, 2009
UCSD Robot Learns Human Facial Expressions. NPR interview with Dr. Marian Bartlett

June 20, 2009 Smithsonian Magazine
Robot Babies


April 2009
Brain Fitness For Kids - Preview for PBS Special
The public television special "New Science of Learning: Brain Fitness for Kids" features interviews with TDLC investigators April Benasich, Andrea Chiba, Javier Movellan, Terry Sejnowski, and Paula Tallal. This program aired nationwide on local PBS television stations.


February 5, 2009 Reuters
Einstein, in robot form, smiles when you do


January 29, 2009
The Scientist
Baby Neurons Glue New Memories
Full Paper (Neuron)
January 19, 2009 The Boston Globe
Have we met?: As facial recognition technology advances, new research sheds light on how we 'read' faces


December 8, 2008 Live Science
Men Are Red-Faced, Women Greenish


June 25, 2008 BBC
BBC Leading Edge Report - RUBI


June 25, 2008 JSoE, UCSD

Machine Perception Lab PhD Student Turns Face Into Remote Control
September 26, 2008 Science Daily
Effect of Gama Waves on Cognitive and Language Skills in Children


October 22, 2008 Association for Psychological Sciences

June 26, 2008 The Economist
The Crowd Within: A Battle of Ideas is going on inside your mind


December 7, 2006
Forbes.com
Dr. Paula Tallal and Scientific Learning Corporation Collaborate in Creation of Cutting-Edge Research Center