The Temporal Dynamics of Learning Center (TDLC), with it's diverse and cutting-edge research, has a history of attracting talented, highly motivated trainees to join its labs. An example of the Center's progress in supporting graduate research and training is the transition of two recent TDLC Post Docs, Beth Rogowsky and Gabriella Musacchia.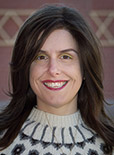 Dr. Rogowsky came to TDLC as a Post Doctoral Associate in Paula Tallal's lab at Rutgers University-Center for Molecular and Behavioral Neuroscience. Having a background as a middle school teacher for fourteen years, with a Master of Science degree in Instructional Technology, she began working with Paula Tallal on a study of a computer-based cognitive and linguistic skills training program called Fast ForWord.
Dr. Rogowsky has been an active, passionate participant in TDLC -- i.e. publishing papers, writing an article for Scientific Learning, winning the People's Choice Award for a poster she presented at the ESCoNS (Entertainment Software and Cognitive Neurotherapeutics Society). "TDLC has changed my life," she shares. "TDLC has been instrumental in my career as a teacher of preservice teachers and as an educational researcher. It has changed my vision of myself." She explains, "I am a researcher. My focus is on the science of learning. My goal is to conduct quantitative research following the principles of experimental design to move the field of education forward. My experience with the TDLC has been my impetus. In the courses that I teach at Bloomsburg University of Pennsylvania where I am an Assistant Professor in the College of Education, I am teaching preservice teachers how to be consumers of educational research."
Growing up in a remote area with lack of resources, Dr. Rogowsky has a strong passion for integrating technology into education and science. She is concerned about a disconnect between research and practice, explaining, "I am convinced that student learning will not improve systematically until we as educators are committed to reading and digesting the scientific literature." That includes learning the technology and how it can be used in the most effective way. Her hope is that "the TDLC continues to work on the translation piece. Because when people know better they do better."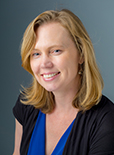 Another TDLC Post Doc, Gabriella Musacchia, worked with April Benasich at the Infancy Studies lab, also at Rutgers. She focused on the neural mechanisms of speech and music perception in infants, with her dissertation focusing on music-related brain plasticity. After completing her Post Doc, she took a position as Assistant Professor, Communication Sciences and Disorders, at Montclair State University, where her current work focuses on the neurobiology of speech and language development in the first years of life -- how our brain hears sound, and changes with development and experience. Inspired by research on brain plasticity with music training, she also developed and directs an early music learning program for infants and toddlers (Baby Rhythms™). This brain-based music program translates her scientific work to caregiver and classroom environments.

Like Dr. Rogowsky, Dr. Musacchia is grateful for her experience with the TDLC: "Being part of a TDLC lab has helped me understand my own research better, as well as its place in the larger quest for understanding development and plasticity with learning," she elucidates. "I have been able to discuss methodologies and theories that greatly impact my thinking and practices. TDLC discussions have enabled me to improve my data processing skills, as well as see my work from broader perspectives such as learning in preschool classrooms." She describes how the experience broadened her perspective: "I came from adult human and primate research, so learning human development in my post-doc with April Benasich has been an incredible journey in understanding the origins of human perception and physiology."


Although Dr. Musacchia has moved on to her current position at Montclaire State University, she continues to be involved with the Center. For example, she will be a panelist at an upcoming music symposium, Convergence, that is being organized by TDLC, the UC San Diego Music Department, and Mozart and the Mind on May 18, 2014.


As Post Docs move on from their experiences with the Temporal Dynamics of Learning Center, one thing is clear. TDLC's focus on graduate research and training is beneficial to both students and labs. The ability to collaborate across disciplines, share divergent scientific perspectives, and discuss research results and experiences, creates a truly multi-disciplinary, inter-connected, dynamic Center.
Note: Click here for a list of other TDLC trainees and where they have ventured.
R. Weistrop 2014