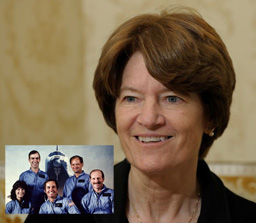 "The challenge isn't GETTING students interested in science, it's KEEPING them interested."

- Dr. Sally Ride


America's first woman in space, Sally Ride, founded an innovative science education company called Sally Ride Science (SRS), to engage and inspire students in science, technology, engineering, and math (STEM) fields. The company offers a huge scope of programs geared to 4th-8th graders and teachers that include:
Classroom Programs and Educator Institutes
Sally Ride EarthKAM (NASA education program) and GRAIL MoonKAM (lunar exploration)
Festivals, Science Camps, and Classroom materials/books
Coming soon: STEM Central resource database, Video Profiles of STEM scientists, and Resource Bundles


The mission of SRS is to "bring science to life through pioneering professional development, instructional solutions, and real-science investigations for students in 4th-8th grades." It is based on research "which shows that introducing young students to diverse examples of science careers and scientists can ignite their interest and make the study of science more meaningful to them." The company focuses on upper elementary and middle school because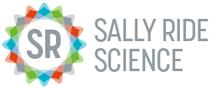 educators are finding a big "drop-off" in science interest in these age groups.

One way SRS hopes to ignite students' interest in STEM careers is through partnerships with scientific organizations in the community, such as the Temporal Dynamics of Learning Center (TDLC). "One of the goals of SRS is to provide a broader perspective of what neurosciences is about from a science perspective for kids," explains Bill Jenkins, who has moved from his position at Scientific Learning, one of TDLC's corporate partners, to a position at SRS. Bill Jenkins, now Vice President of Science, Technology and Education at SRS, is excited about the future opportunities a partnership with TDLC can create. "There are so many great scientists involved with TDLC – mathematicians, behaviorists, cognitive neuroscience, psychologists – from many different institutions," he continues. "It would be great to highlight their fields and what they do. Kids need to see role models that look like them. TDLC has so many great scientists with different ethnic backgrounds as well as top female scientists and that is important to showcase so kids identify early possible future careers."

For example, SRS is in the process of creating a database of video profiles of STEM careers, in first person perspectives. Scientists will be asked questions such as, "How did you get interested in science? In the brain?" Perhaps TDLC scientists can offer a glimpse into the world of brain research and encourage young students to become future neuroscientists, cognitive psychologists, and mathematicians.

An important mission for TDLC is Initiative 4: Education, Outreach, and Diversity. SRS has reached around 10,000 teachers and nearly 1,000,00 students to date with student facing programs and professional development for teachers. The partnership between TDLC and SRS can provide access to this diverse group of K-12 teachers in order to share the new science as it emerges from TDLC but also the diversity of career opportunities and models provided by TDLC scientists. The future online digital offerings of both teacher professional development and student facing science, technology, engineering and math digital materials offer a great opportunity to incorporate TDLC science knowledge and career choices to an even larger K-12 audience of students and teachers.


---

Sally Ride Programs in more detail:
Classroom Programs: Academy and Online Academy, designed to provide teachers with the background they need to promote students' interest in STEM. It is a "train the trainer" program based on research "which shows that introducing young students to diverse examples of science careers and scientists can ignite their interest and make the study of science more meaningful to them."
ISS (International Space Station) EarthKAM: An educational outreach program sponsored by NASA, that allows middle school students to capture images of the Earth from a digital camera on board the International Space Station. The program includes a spectacular collection of digital images of Earth.
GRAIL MoonKAM: NASA partnership with Sally Ride Science gives students worldwide a unique opportunity to study images of the Moon's surface. NASA's GRAIL mission, launched in 2011, employed twin satellites to map the Moon's gravity field. GRAIL MoonKAM offers students lunar exploration, using cameras on two satellites to map the Moon's gravity field (led by Sally Ride Science in collaboration with undergraduate students at UCSD).
Festivals: Brings together hundreds of 5th-8th graders for a day of science; also offers teacher workshops that include hands-on classroom activities and strategies to engage students in science. One-day events for 5th-8th grade girls, held on college campuses across the country. The festivals also offer teacher workshops (that include hands-on classroom activities and strategies to engage students in science), guest speakers, and opportunities for students to interact with and learn from inspiring scientists, engineers and physicians.
Educator Institutes: Hands-on workshops, activities, and information that teachers can take back to the classroom.
Camps: Hands-on science camps for girls entering 4th - 9th grades. Provides girls an opportunity to explore science, technology, and engineering while having fun on a college campus (eg. Stanford University, UC Berkeley, UC San Diego, MIT, Caltech).
Classroom Books/Resources:

Key Concepts in Science Books - 36-book series, covering the "Big Ideas" in science while introducing real working scientists and engineers through their stories and life work.
Cool Careers Books - Introduces students to diverse professionals in Earth sciences, engineering, environmental sciences, chemistry, physics, medicine, space sciences and more.
Sally Ride Kno Books - Cool Careers and Key Concepts books offerred in a new cross-platform eBook format.Products such as KNO eBooks, classroom sets, science books, and career books

Coming soon:

STEM Central: A science, technology, engineering and math (STEM) resource database/portal that will allow educators and parents to find STEM resources on the Web, including resources for professional development, classroom instruction/activities, and background information on STEM topics for students and teachers. Think of it as "Yelp for Science". Registered users may also add their own ratings, search tags and usage comments.
Video profiles of STEM careers: A searchable, open source, easy-to-access database that provides web-enabled videos in which real-life scientists are interviewed about their skills, work environment, and personal experiences.
Sally Ride Resource Bundles: Topic-focused classroom bundles on topics such as Clean Water, Space Exploration and Genetics will include Kno Book content from the Cool Careers and Key Concepts series. Includes instructional activities, video labs and assessments for students. Quick online and video training tools will help teachers make the most of Sally Ride resources.

For more information:
> Flyer about Sally Ride Science.

> Sally Ride Science Website: https://sallyridescience.com/

> In May 2013, Sally Ride was honored in a tribute at the John F. Kennedy Space Center for the Performing Arts in Washington, D.C. for her contributions to science and science education.


> NBC Nightly News | June 18, 2013: 30 years ago: Sally Ride's journey into space