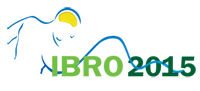 The 9th International Brain Research Organization (IBRO) World Congress on Neuroscience was held from July 7-11, 2015. For the first time, the meeting took place in a Latin American country, in Rio de Janeiro, Brazil.
The event was organized by an International Committee, and covered important areas of current neuroscience research. The goal was to "deepen understanding of brain structure and function, from molecules to behavior, in lectures by distinguished scientists, symposia and minisymposia with thematic leaders of different countries, and posters open to scientists, postdocs and students all over the world."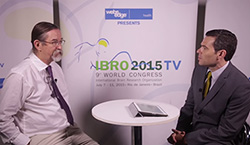 Dr. Gary Cottrell, along with TDLC trainee Victor Minces, presented. Dr. Cottrell chaired a Mini-Symposium on Day 2 of the event: Music as a window onto the brain (Sponsored by the Temporal Dynamics of Learning Center). Click here to listen to an Interview with Dr. Cottrell about the mini-symposium! (IBRO TV 2015).



Satellite Event: The International Symposium on Science for Education
TDLC's funder, the National Science Foundation USA (NSF), was a partner of the IBRO satellite event called The International Symposium on Science for Education. Soo-Siang Lim of the NSF participated on the organizing committee of the event, along with Dr. Patricia Kuhl, Director of the LIFE Center (another NSF Science of Learning Center at the University of Washington), and Dr. Andrew Meltzoff, also part of the LIFE Center.
Click here to view the IBRO 2015 Program (Note: large file)